Want to expand your food experience at home? Interested in making Korean food at home, but don't know where to start? Korean dishes can be easily created with a few key ingredients. Here at KPOP Foods, we believe you should be able to enjoy delicious and unique Korean flavors anywhere and anytime. We've selected 8 simple and quick recipes you can cook at home to satisfy your Korean food and flavor-adventure fix. From Korean steamed eggs to bibimbap, consider this your starter pack for Korean recipes you should try!  
List of Simple Korean Dishes:
Steamed egg

Bibimbap

Korean Stir-fried Potato

Egg Fried Rice

Korean Ramen

Rice with Roasted Seaweed

Korean Fried Zucchini

Pan-Fried Tofu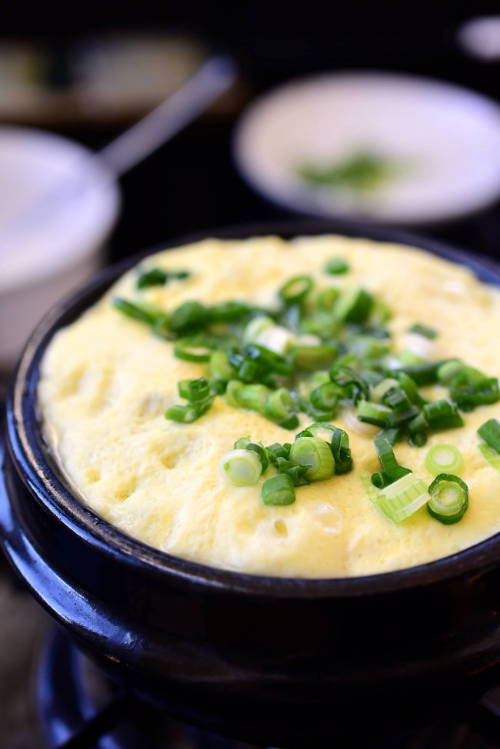 Photo Credit: Korean Babsang
Korean steamed eggs (Gyeran Jjim) is a common appetizer or side dish (banchan) with a silky and fluffy texture that stretches the strength and versatility of a simple egg. And believe it or not, you can microwave eggs when you're in a time crunch, and they'll still taste great! You can imagine this dish as a cross between an omelet and a poached egg. All you need is some eggs, broth, and soy sauce to replicate this Korean side dish. Simply mix ¾ cup of broth, salt, and 3 eggs into a bowl. Cover the bowl with a plate and place it into a microwave for 3 to 4 minutes. Adjust the cooking time of the microwave to cook the eggs to your desired texture. If time is not an issue, steam your eggs in a pot and lid over a medium-heat stove for 10 minutes to achieve a fluffier texture!

Pro tip: Use a dash of fish sauce, soy sauce, or gochujang sauce (fermented Korean chili pepper sauce) for extra depth of flavor. Add chopped green onion as a garnish. You can also add chopped vegetables to improve the texture and taste of your dish.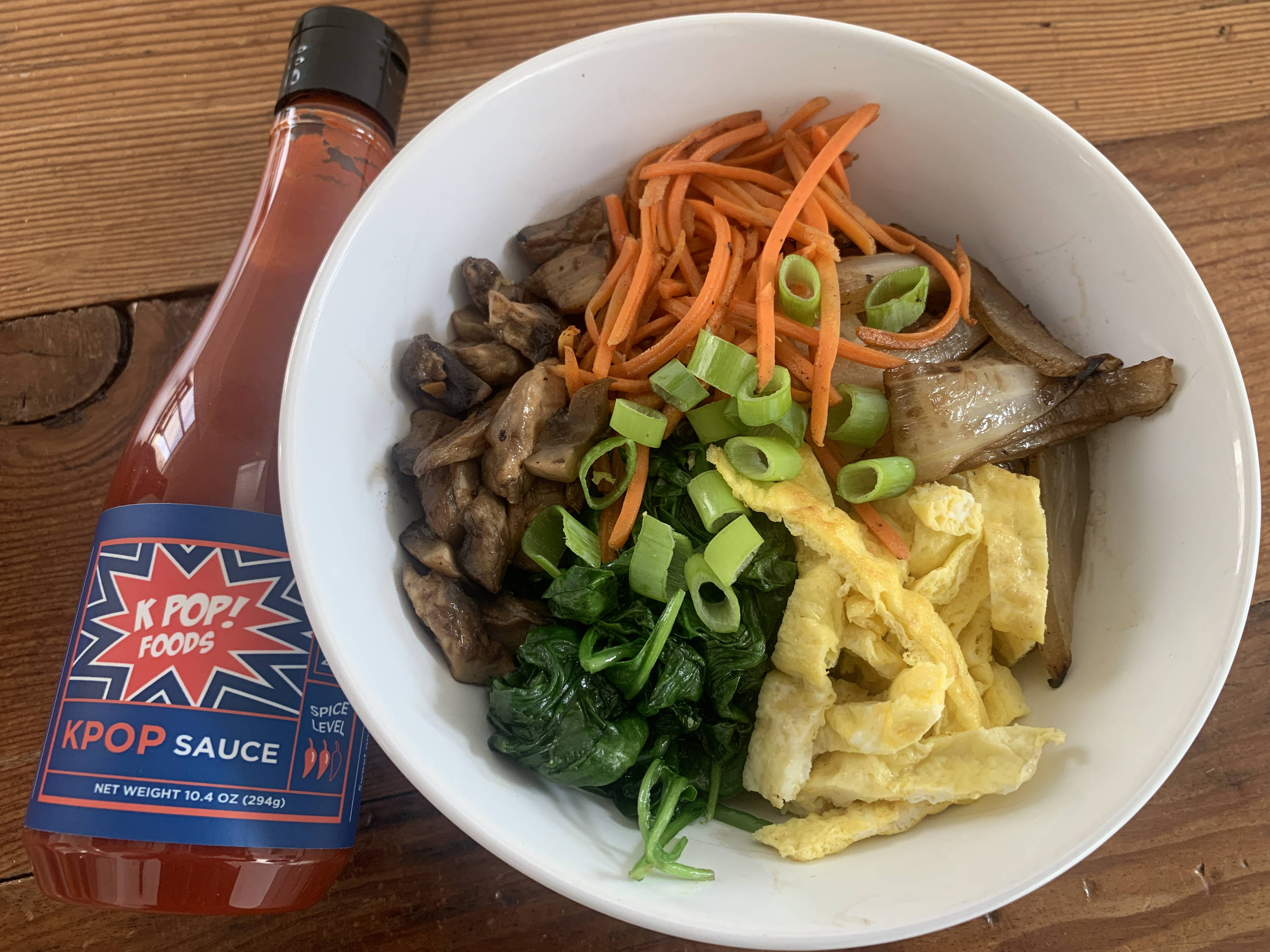 You've tried fried rice, but have you tried Korean mixed rice? Bibimbap is a well-known dish that literally translates to "mixed rice". The secret to this flavorful dish is in its components. All you need is rice, gochujang, and any leftovers of proteins and vegetables you have in your fridge. This is a casual dish that focuses on simplicity. Gochujang, a spicy and tangy Korean condiment used universally in Korean cuisine, helps to pair your ingredients together for an explosion of flavor. Simply mix your ingredients with gochujang sauce and enjoy! If you're carb-conscious, substitute rice with greens of your choice. The beauty of this humble, yet versatile dish is that you can create a unique bibimbap dish that fits your unique taste palette. As long as you have the basic ingredients, you can never mess up this dish up. For our bibimbap recipe, we incorporated sautéed mushrooms, carrots, onions, spinach and a fried egg.

Pro tip: Add sesame seeds and sesame oil for extra umami. If you love all things spice, use extra hot gochujang sauce to really heat things up
3. Korean Stir-fried Potato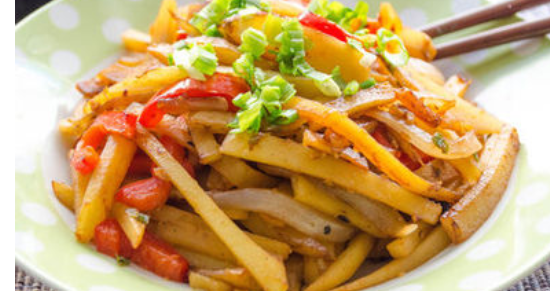 Stir-fried potato (Gamja bokum) is a staple Korean banchan (side dish) that can be added to your Korean culinary repertoire. This appetizer is the perfect balance of salty and sweet, requiring minimal ingredients. Simply slice your potatoes into ¼ inch thick cuts, and submerge them in water for 10 minutes to remove any extra starch. Afterwards, drain the remaining water and dry the potatoes with paper towel. Season your potatoes with salt and pepper. Place them into a frying pan and add a tablespoon of oil, 1 tablespoon of soy sauce, and 1 teaspoon of sugar. Cook the potatoes over medium heat until they are soft.
Pro tip: Sauté some carrots and onions for some natural sweetness and texture to this dish. Garnish with some sesame seeds. Koreans are spicy-food addicts. Adding gochujang sauce is a quick and easy way to add spice without compromising on flavor.
Egg fried rice truly demonstrates that sometimes less is more. With just 3 ingredients, you can craft a meal that will easily become a go-to dish. Take some eggs, rice, soy sauce, and gochujang. In a medium-heat pan, scramble 2 eggs with salt and pepper along with some olive oil. Cook your eggs until they are soft and fluffy (Tip: undercook your eggs to prevent them from overcooking throughout the cooking process). Then, add your day-old short-grain white rice into the mix to draw out any excess moisture and to achieve a toasted texture. To finish this dish, incorporate a tablespoon of soy sauce and 1 teaspoon of sesame oil as you stir-fry your rice.
Pro tip: Sauté some kimchi with some butter with your eggs to add dimensions of flavor to your dish! Add additional proteins to improve the flavor.
If you liked this, check out our Kimchi Fried Rice Recipe or Simple Gochujang Fried Rice Recipe.
With some Kraft cheese, spam, and eggs, you will uncover layers of complexity and flavor, which will cause you to never eat instant ramen the old way. If you're feeling adventurous, add some KPOP gochujang sauce for some extra depth of flavor and spiciness that will pair well with the cheese. The only time consuming and difficult step to instant ramen is to boil your water.
Pro tip: Add chopped green onions for garnish, and a teaspoon of miso to add a layer of umami. If you're still hungry, add some rice into the rice broth!  
6. Rice with Roasted Seaweed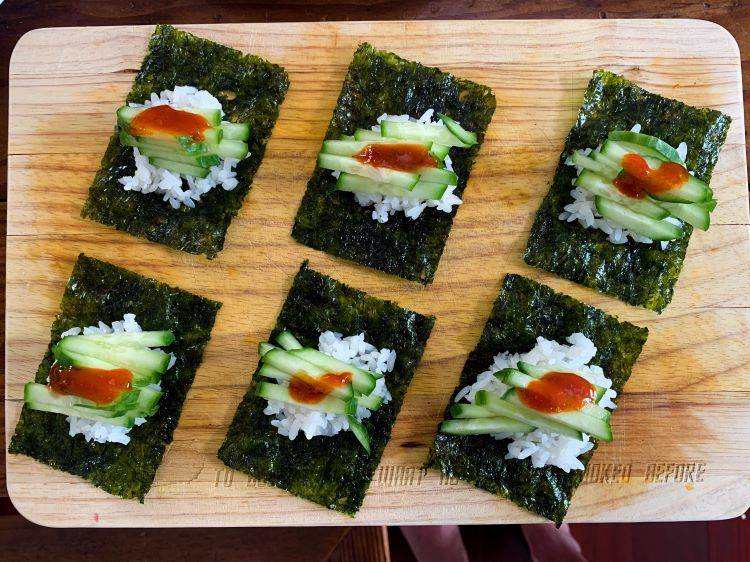 A traditional Korean snack or banchan, rice with roasted seaweed (Gim bap) shouldn't be underestimated. Not only is this one-two combo delicious, but it's also packed with nutrients - from iodine, vitamins, fiber and more! The crispiness of the roasted seaweed compliments the soft texture of the rice. The salt and the sesame oil enhances the flavor of your rice. How do you eat this dish? It's simple, just wrap your rice with the seaweed and enjoy.

Pro tip: Add your favorite proteins and vegetables to turn it into a complete meal.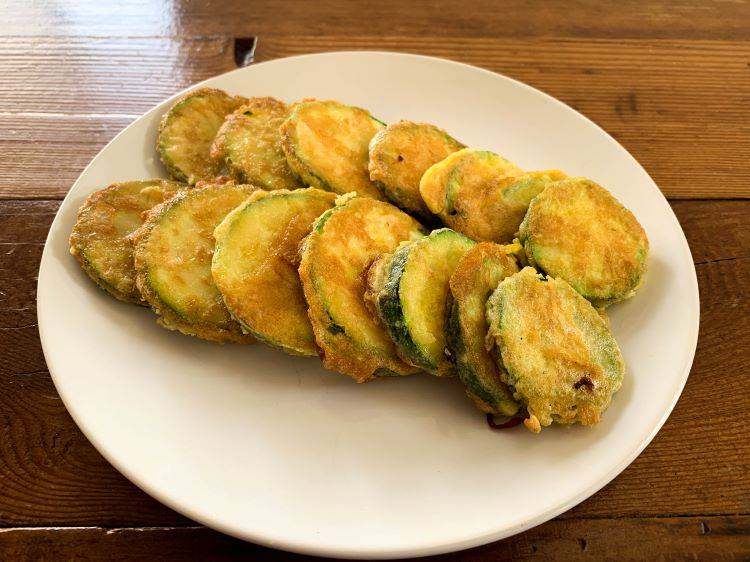 Looking to add more vegetables to your diet without forgoing flavor? Here is a simple and easy pan-fried zucchini recipe to address your needs.
All you need is zucchini, flour, and two eggs.

Chop the zucchini into ¼ inch coins

.

In a separate bowl, beat two eggs and add some salt and pepper to the mixture

.

In another separate bowl, add ¼ to ½ cup of flour

.

Over medium heat, add some oil into your frying pan.

Dip the zucchini into the flour, and shake off any excess flour. Then, dip the zucchini into the beaten egg wash and fry it on your pan.

Cook each side of the zucchini for about 3-4 minutes (or until golden brown). Pair this dish with the dipping sauce of your choice, and you're all set to go.

 
Pro Tip: If you want to add some spice into this dish, try this spicy soy sauce – 1 tbsp of soy sauce, 1 tsp of sesame oil, 1 tsp of sugar, 1 clove of garlic minced, 1 chopped green onion, and 2 tsp of gochujang sauce (or more if you want to really spice your dish up).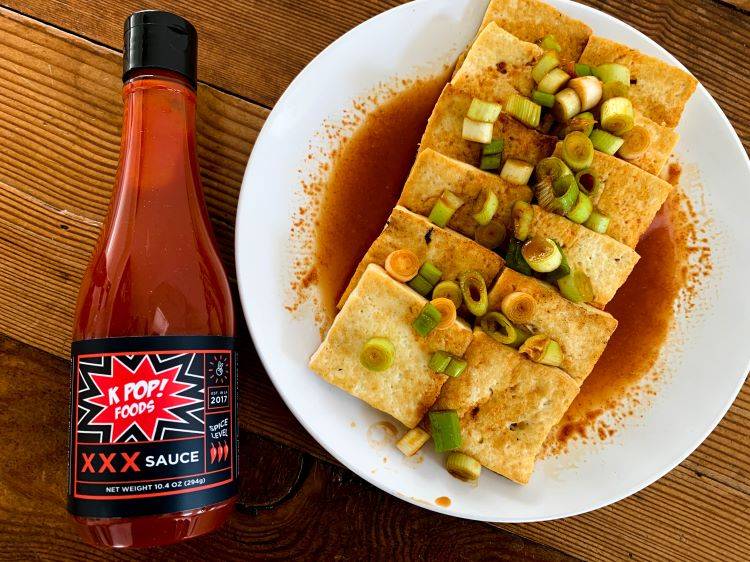 Tofu that you see in your grocery store is high in protein and low in calories. But unfortunately, it gets a bad reputation for being bland and boring. You can elevate the depth and flavors of tofu by pan-frying them and using some simple, yet tasty sauces. Remember to use FIRM tofu for this recipe. It's crucial to always drain the water first when working with tofu. . Grab a paper towel, a cutting board, and a weighted object. First, wrap the tofu in a layer of paper towel. Then, place your cutting board on top of your wrapped tofu to serve as a stable base. Finally, place a weighted object onto your cutting board for at least 30 minutes (make sure your object isn't so heavy as to crush your tofu. - I use a coffee mug). Properly dehydrating your tofu allows for a crispy-skin finish when done cooking.
Next, slice your tofu into ¼ inch thick rectangles. On a pan over medium heat, add 1-2 tbs of vegetable oil and cook the tofu until the sides are golden brown. Serve with soy sauce or spicy soy sauce. Spicy soy sauce recipe: in a small bowl, add 1 tbsp of soy sauce, 1 tsp of sesame oil, 1 tsp of sugar, 1 clove of garlic minced, 1 chopped green onion, and 2 tsp of gochujang sauce. Pour the soy sauce/spicy soy sauce evenly over your tofu and enjoy!