🚨PSA: Delicious crispy wings do NOT have to be fried!🚨
This recipe makes the tastiest crispiest wings with an air fryer. Paired with the perfect fried chicken sauce, Honey Glaze, these wings are finger lickin' good!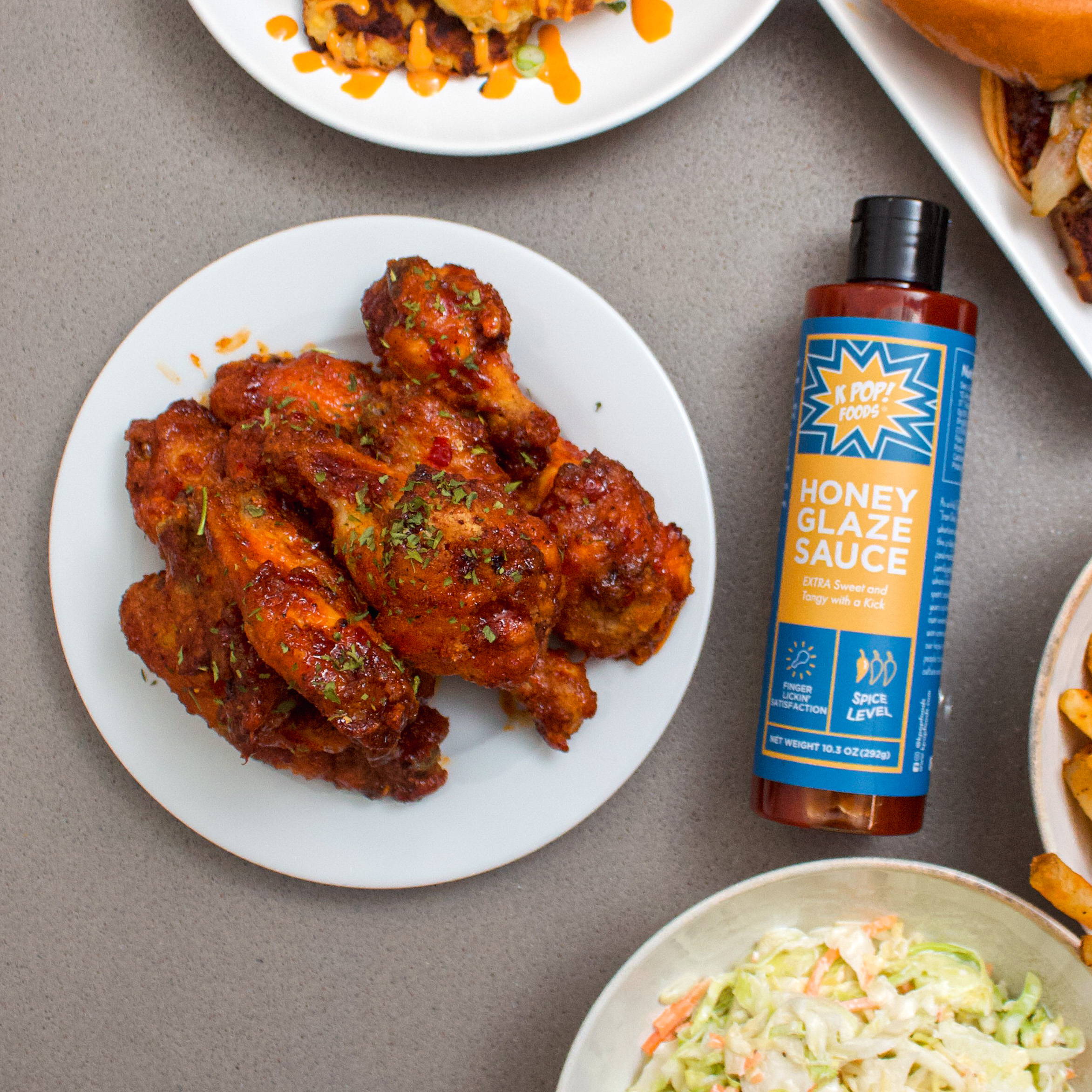 Makes: 20 wings // Prep Time: 10 min. // Cook Time: 25 min.
Ingredients 
1 cup flour
1 tsp. chili powder
1 tsp. kosher salt
1 tsp. black pepper, freshly ground
1 tsp. paprika
1 tsp. garlic powder
20 chicken wings, or drumettes
1 cup Honey Glaze Sauce
Oil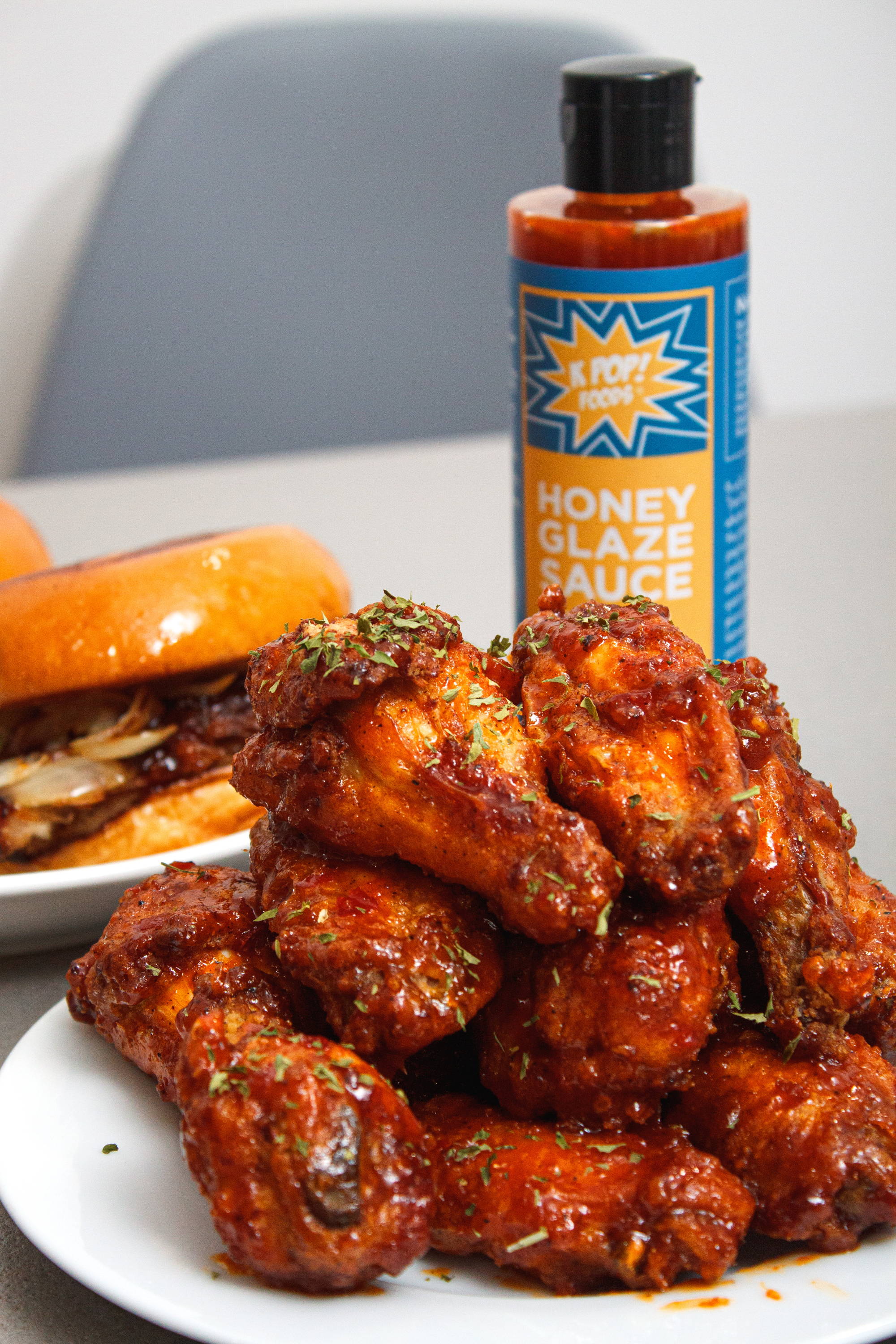 Directions
Combine flour with all seasonings.
Lightly brush wings with oil.
Coat wings in flour mix.
Air Fry for 12 min. on one side. Flip. Air fry for another 12 min. on the other side.
Toss in Honey Glaze Sauce.
Enjoy!