What's better than eggrolls? MINI EGGROLLS! They're delicious and cute, it can't get any better than that. These eggrolls are completely beginner friendly. Skip the deep fry mess and bake them in the oven or our favorite is to air fry them to crispy perfection. These eggrolls are crunchy, flavorful, and absolutely addicting. We catch ourselves dreaming about these often. They require a good amount of ingredients but we promise the outcome is totally worth it.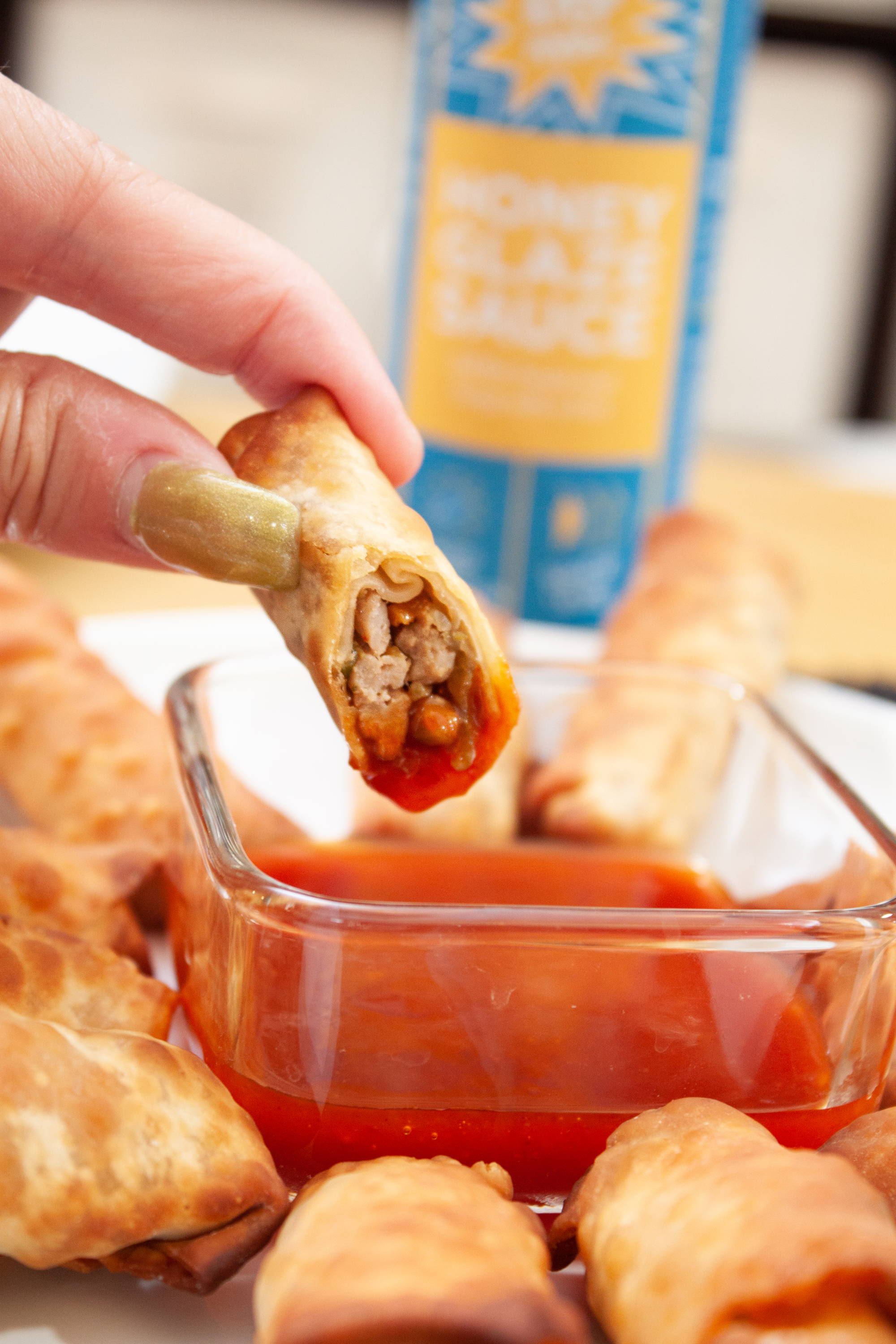 Serves: 2-3 // Prep Time: 20 minutes // Cook Time: 15 minutes
Ingredients
1 tbs vegetable oil
1/2 tsp minced garlic
1/2 tsp minced ginger
1 cup coleslaw mix
1/2 pound ground pork
1.5 tbs oyster sauce
1 tbs soy sauce
1 tsp sesame oil
1 tbs Korean Chili Sauce
1/4 cup green onions
Wonton wrappers
Directions
Heat oil in medium sized pan, when hot, stir fry garlic and ginger until fragrant.
Add coleslaw until cabbage appears wilted.
Add in pork, oyster sauce, soy sauce, sesame oil, and

Korean Chili Sauce

. Stir fry thoroughly while breaking up pork. Once liquid evaporates, stir in green onions and remove from stove.
To wrap eggrolls, take wrapper and place quarter sized amount of filling in the center. Fold up the bottom of the wrapper, then wet each side of the wrapper and roll up making sure all edges are sealed. Repeat until you're out of filling.
Preheat airfryer to 400 degrees. Lightly spray basket and place eggrolls evenly on inside . Cook 15 minutes, flipping half way through.
Set aside to let cool for 5 minutes.
Dip in

Honey Glaze Sauce

and enjoy!
Sweet, spice, and everything nice! These eggrolls have it all going for them. Try these out and don't forget to share with all your friends and family.