Looking for something quick, healthy, and delicious? It doesn't get better than this amazing Asian chicken salad! It's packed with flavor and just a tiny bit of spice to give it that extra kick. This is the perfect side dish for BBQ's, dinners, or just to enjoy as a meal on it's own. For our KPOP Family that live busy lives - this recipe will be your best friend as you don't even need to turn the stove on. It really is that easy, keep reading to find out!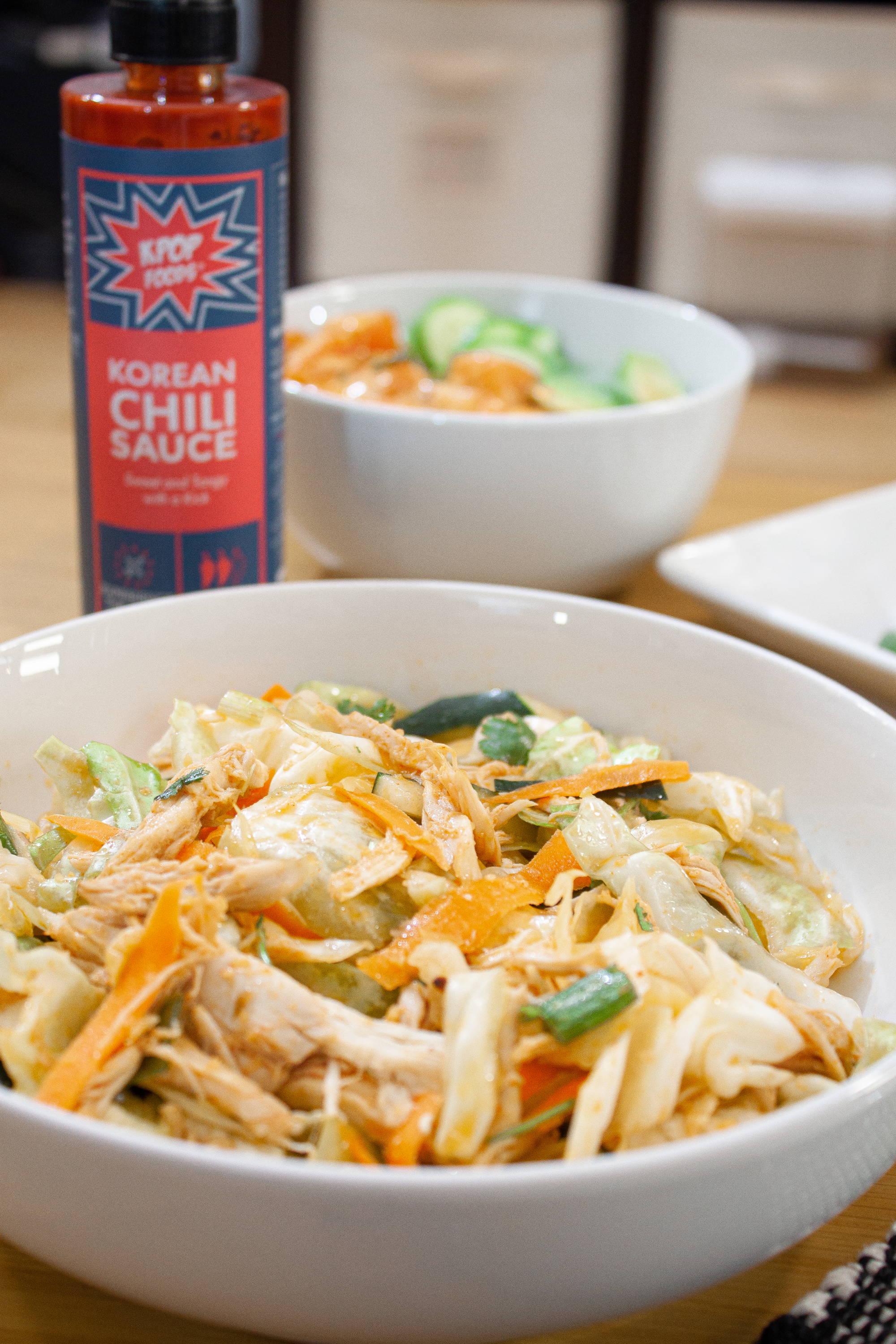 Serves: 2 // Prep Time: 20 minutes
Ingredients 
1 tbsp soy sauce
2 tbsp olive oil
1 tsp sesame oil
1 tsp lime juice
1 clove garlic, minced
1 tbsp Korean Chili Sauce
1 tbsp Honey Glaze Sauce
1/2 cabbage, shredded
1 medium cucumber, julienned
1 medium carrot peeled, julienned
1 cup cilantro, chopped
2-3 green onions, sliced
2 cups shredded chicken breast
Directions
In a small bowl, combine soy sauce, olive oil, sesame oil, lime juice, garlic, Korean Chili Sauce, and Honey Glaze Sauce. Mix well and set aside.
In a large bowl, add cabbage, cucumber, jcarrots, cilantro, green onions, and shredded chicken. Toss thoroughly.
Pour the dressing over the salad and mix once more until salad is fully coated.
Plate salad and dig in!
Crunchy, yummy, and refreshing, what more could you ask for? 😉 Try this out and let us know what you think!