These noodles are made to be enjoyed cold so they're a hit in the summer time! This is one of the most popular traditional Korean noodle dishes and we can see why - the wheat flour noodles are slightly chewy and the sauce is savory and flavorful from the garlic and gochujang. Try this easy recipe and let us know what you think!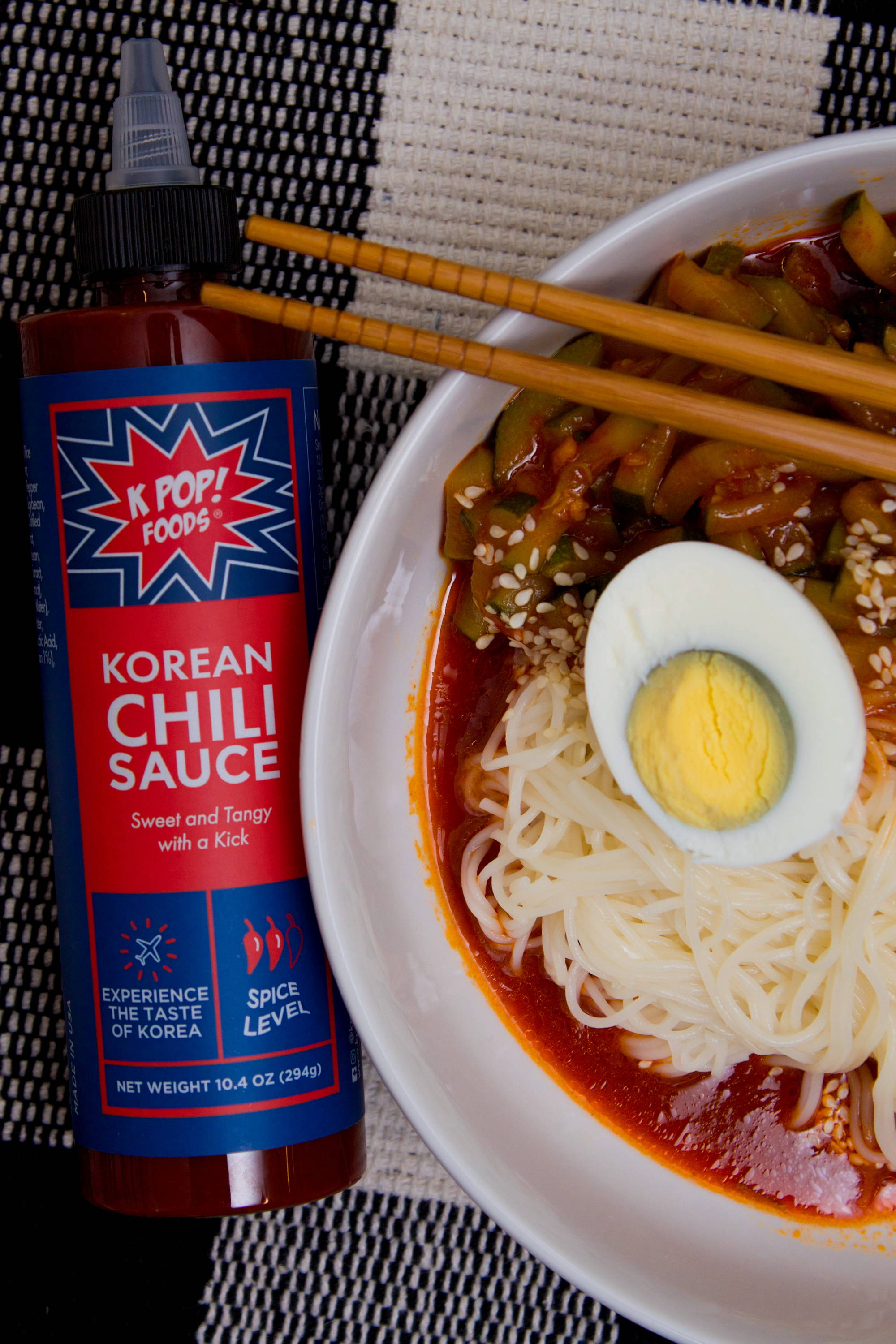 Serves: 1 // Prep Time: 5 min. // Cook Time: 15 min.
Ingredients 
1 serving of thin Somyeon (wheat flour) noodles

1 boiled egg

1 zucchini

½ Cup

water

1 tbsp.

sugar

1 tbsp. soy sauce

4 tbsp KPOP Sauce (Add KPOP XXX for an extra kick)

1 clove of minced garlic

1 tbsp sesame seeds

1 tsp sesame oil.

½ tsp salt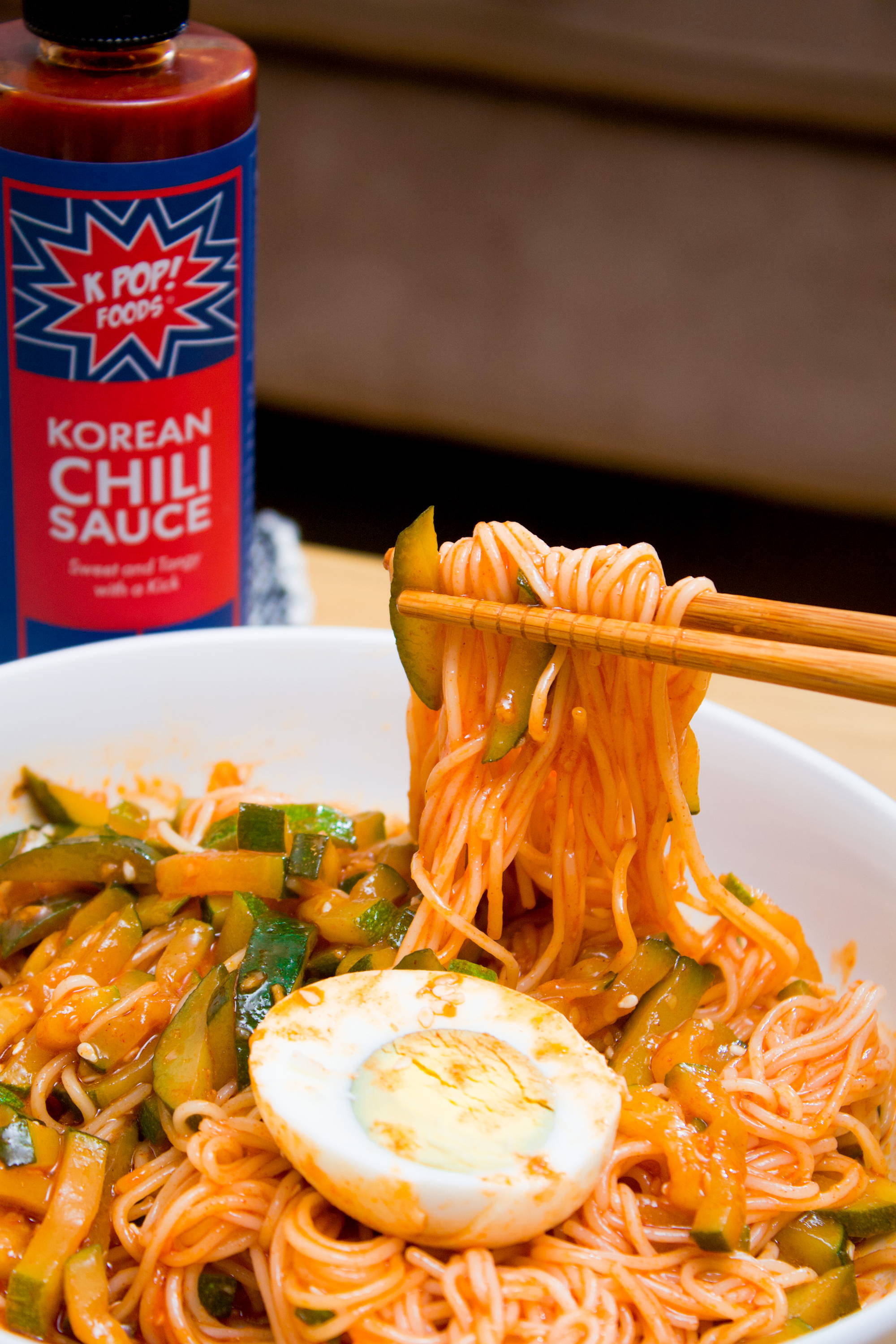 Directions
Slice the zucchini into half coins.

Stir fry the zucchini in oil until it is almost done.

Add minced garlic, KPOP Sauce, soy sauce,

salt,

and water to the zucchini.

Stir-fry well over medium heat for a few minutes until the sauce is slightly reduced.

Turn off the heat and add 1 tbsp of sesame oil. Mix well and set aside to cool.

Boil the thin noodles in hot water for about 4 minutes.

When cooked, rinse well with cold water and drain.

Move the noodles into a bowl and add the zucchini.

Add an egg and sesame seeds for garnish.