A cheesy broccoli chicken casserole that'll have you drooling for days. It's hearty, filling, and most of all delicious! This is the perfect recipe to make for those who have a busy schedule and just don't have the time to be slaving away in the kitchen. All you have to do is gather your preferred protein and vegetable and let the oven run its magic. Keep reading to find out how!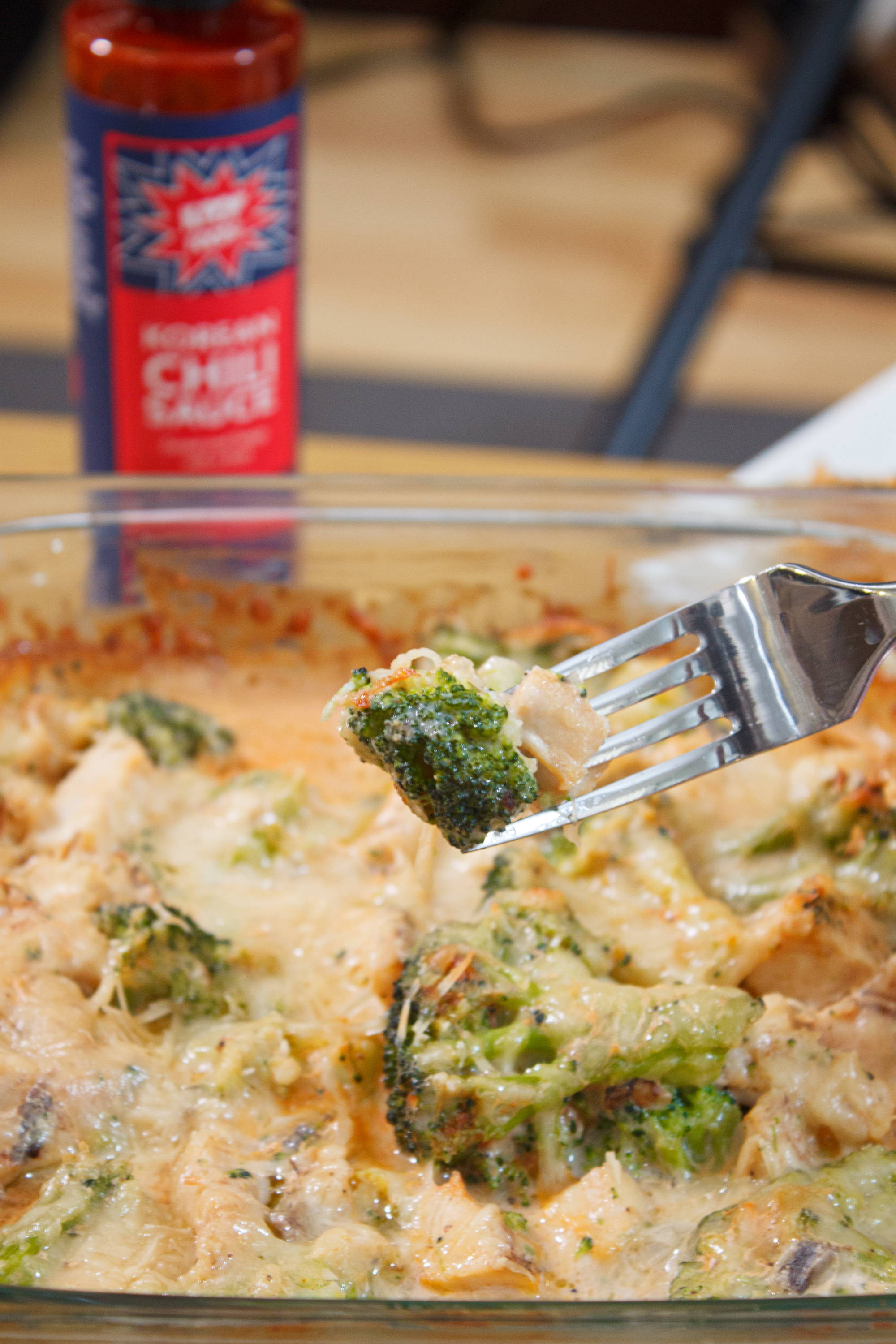 Serves: 2 // Prep Time: 10 // Cook Time: 25
Ingredients 
1 tbs unsalted butter and more to butter casserole dish
5 oz condensed cream of mushroom soup
3 tbs of milk or half and half
1 cup cubed chicken
Black pepper
1 cup cooked broccoli
Parmesan cheese
2 tbs

Korean Chili Sauce
Directions
Preheat over to 375 F. Butter the base and perimeter of casserole dish.
In a large bowl, combine cream of mushroom, milk, chicken, butter, pepper, broccoli, and Korean Chili Sauce. Mix thoroughly.
Transfer mixture into baking casserole dish and spread evenly.
Sprinkle parmesan over top to your hearts desire!
Bake for 25 minutes until bubbling.
Serve and enjoy!
Try this out the next time you're tired from a long day and looking for an easy tasty meal! This one will definitely hit the spot.