Budae jjigae, or army stew, was created shortly after the Korean War. Food was scarce after the war so with a surplus of food from American bases, Koreans used these items (spam, sausages, beans) to supplement their meals.
This stew is now one of the most popular dishes in Korea and we can see why! It's hearty, delicious, and really feels like comfort food. The best part about it is that you can add whatever you like! See how we made it below.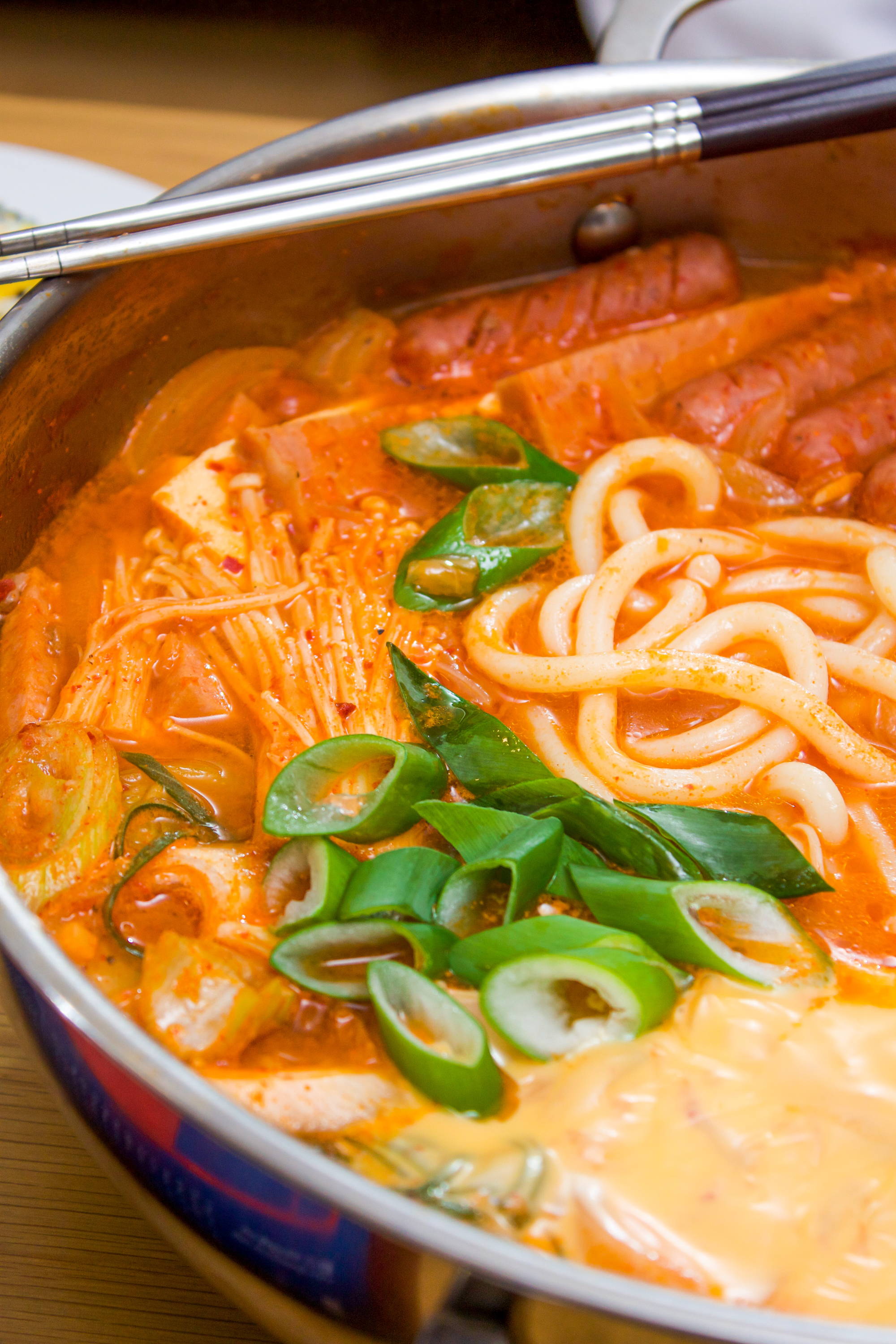 Serves: 4 // Prep Time: 15 min. // Cook Time: 15 min.
Ingredients 
1 Can of Spam

1 Package of firm tofu

4 mini sausages

1 cup of ground beef

1 cup of chopped kimchi

3 tbsp baked beans

4 cups of beef bone broth

1/2

green onion stalk

1 onion, sliced

2 Sliced cheddar cheese

1 Package of udon noodles
Soup Seasoning:
5 tbsp

KPOP Sauce

1 tbsp chili powder

1 tbsp soy sauce

1 tbsp minced garlic

1 tsp pepper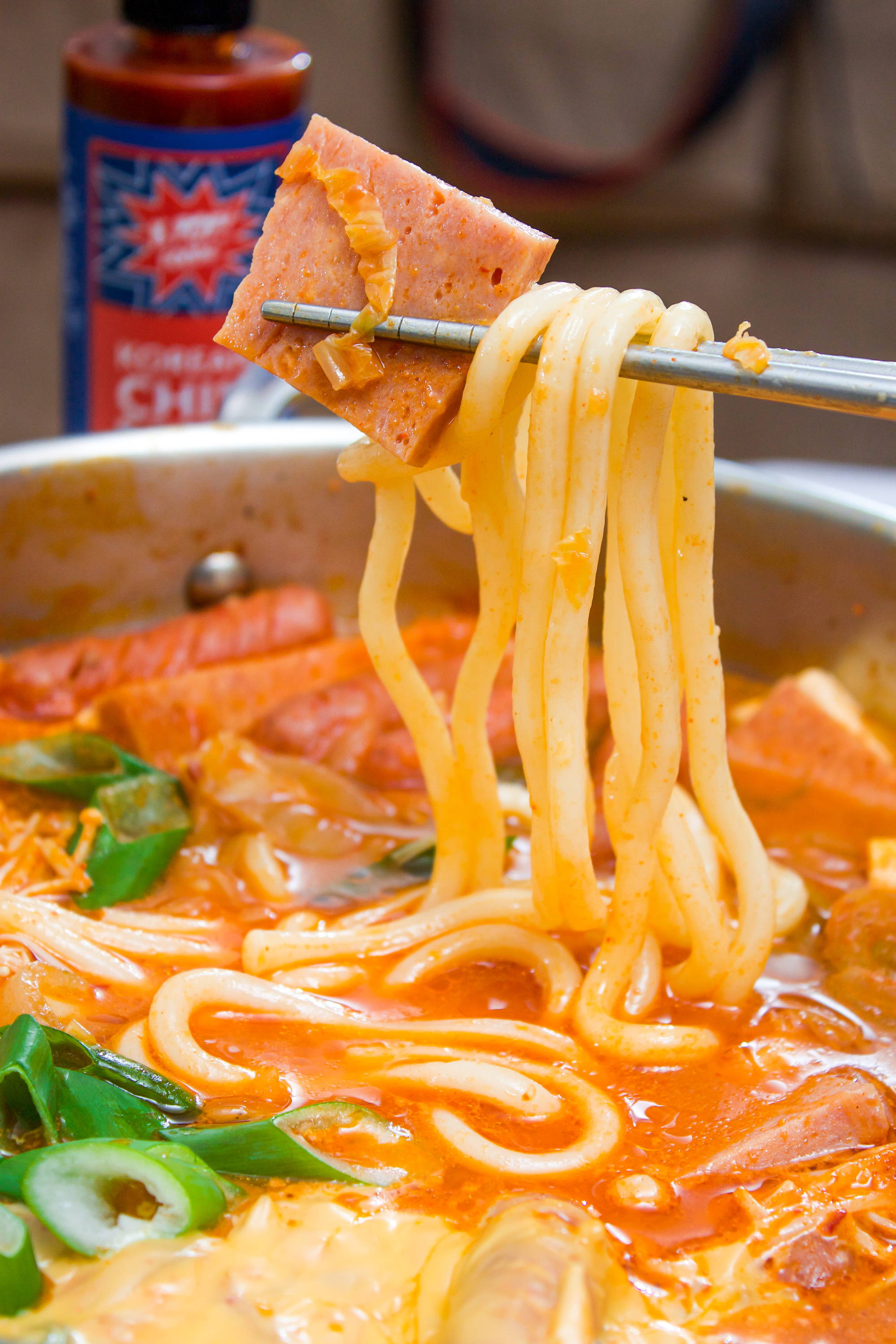 Directions
Cut tofu into cubes and slice spam.

Chop kimchi into bite-sized pieces

Slice green onion stalk and onion.

Place onions at the bottom of the pot.

Add Spam, tofu, sausage, ground beef, kimchi, green onion and baked beans on top.

Add seasoning for soup and pour beef broth.

Once boiling, stir the seasoning so that it mixes well with the soup.

Add udon noodles until the noodles are ready to eat.

Top with slices of cheddar cheese.

Top with more KPOP Sauce or KPOP XXX for an extra kick!