If you think about it, tacos are the perfect food for any occasion - too busy to make dinner every night? Prep the ingredients and assemble when you're ready to eat! Want to have tacos on a picnic date? These are easy to assemble and only slightly messy to eat. Maybe you miss having late night taco truck runs with your friends - well this recipe is perfect for all of the above occasions and more. 😋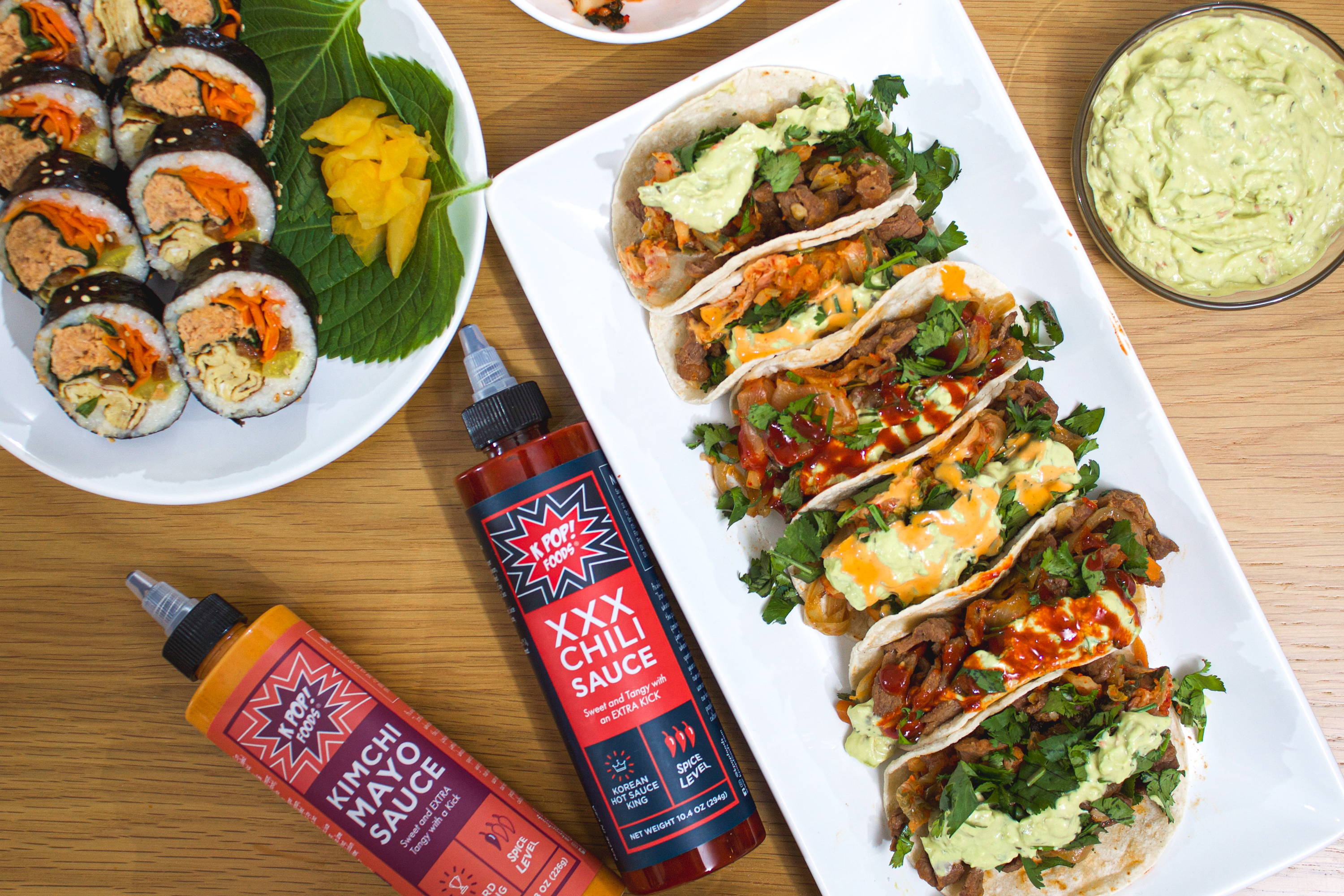 Makes: 12 tacos // Prep Time: 40 min. // Cook Time: 10 min.
Ingredients 
500g. of thinly sliced beef

5 tbsp KPOP Honey Glaze

5 tbsp soy sauce

2 tbsp garlic, minced

3 tbsp sesame oil

1 tsp pepper

1 white onion, sliced

1 carrot, shredded

1 green onion. chopped

3 shiitake mushroom

small flour or corn tortillas

1/2 cup cilantro, chopped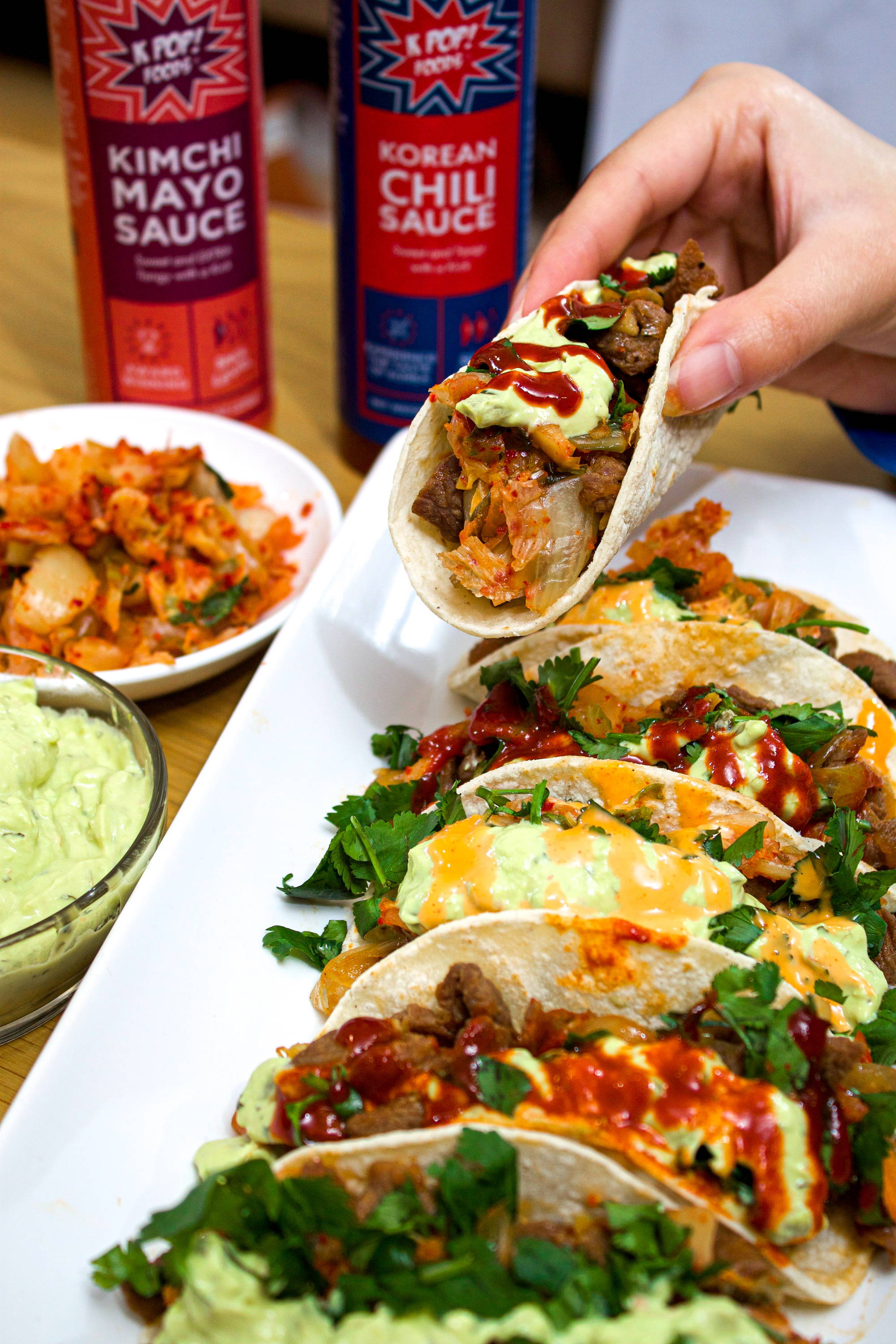 Directions
Cut the meat into bite-sized pieces.

Add 5 tbsp KPOP Honey Glaze and minced garlic to the meat and mix well.

Add sesame oil, soy sauce, 1 tsp of pepper, and all of the vegetables to the meat and mix well.

Stir-fry everything until the meat has absorbed all the sauce. Set aside.

Heat up the tortillas on the pan.

Assemble the tacos! We used the bulgogi, kimchi, avocado salsa, cilantro, and KPOP Sauce and KPOP Kimchi Mayo to top off!