Buttery delicious clams with a kick of heat makes the perfect dish for a summer date night. With its elegant and savory flavors, you would've never guessed how simple and easy it is to make. Serve this with a side of warm toast, mix into pasta, or even over rice is absolutely delicious. This tomato broth is so good it can save lives, definitely a go-to if you're looking to cook to impress.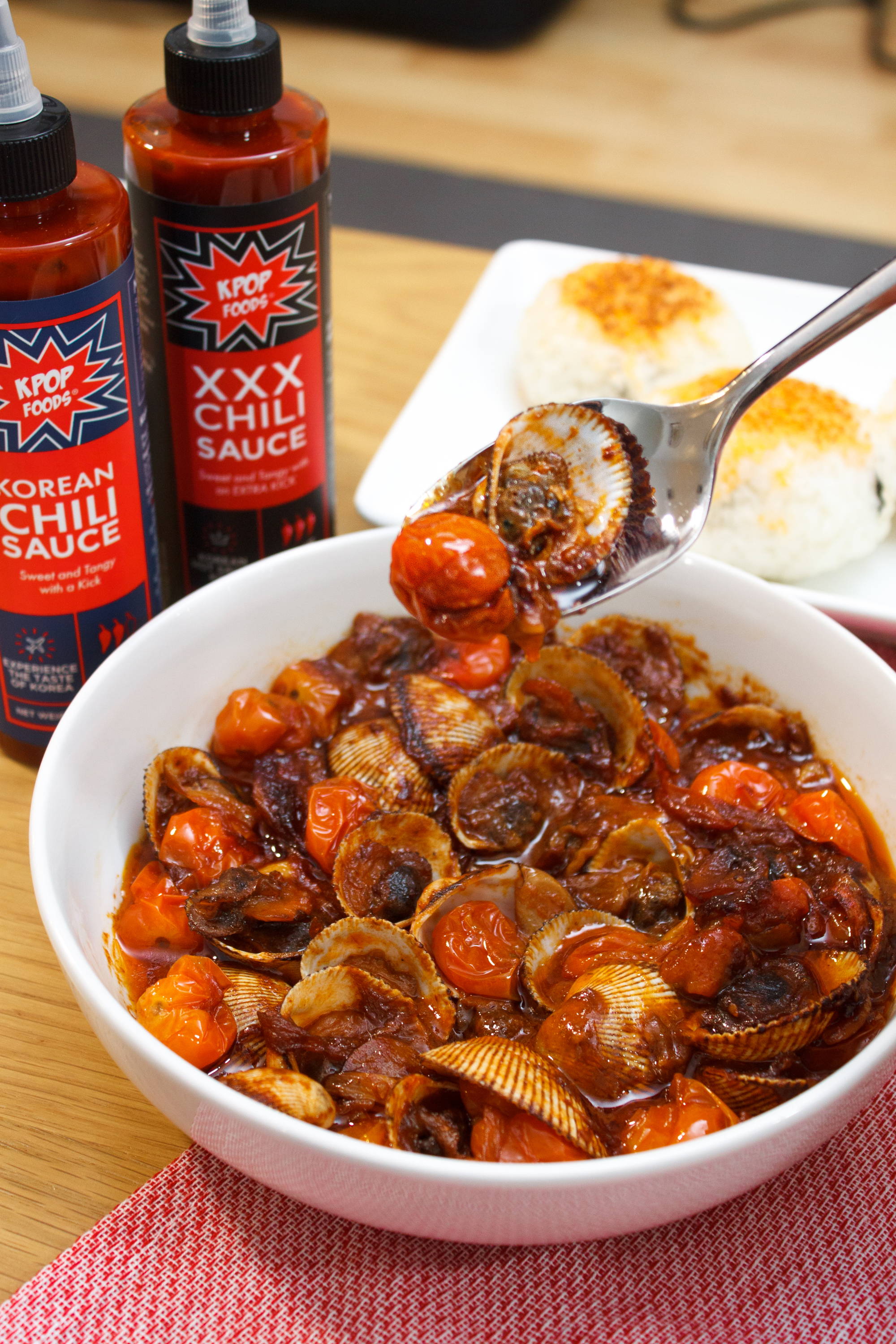 Serves: 2 // Prep Time: 10 minutes // Cook Time: 20 minutes
Ingredients 
1/2 lemon
3 garlic cloves
Salt
1/4 cup olive oil
1 large shallot thinly sliced
1 tbs tomato paste
1 cup cherry tomatoes
1/2 cup dry white wine
20 clams
3 tbs unsalted butter cut into pieces
3 tbs of

Korean Chili Sauce

or

XXX Chili Sauce
Directions
In large skillet, heat olive oil. When hot, add shallots and garlic. Cook and stire often until soft.
Add tomato paste, cook until slightly darkened.
Add in tomatoes with a pinch of salt. Cook and stire until tomatoes become soft, releasing their juices.
Add white and let cook until reduced by half and there's no alcohol scent.
Add clams and butter to skillet, cover and let cook for 6-10 minutes until clams open.
Serve and enjoy with rice or toast!
And just like that, a delicious dinner for two is made! Now all you have to do is open up a wine to sit back and enjoy. 🍷