Introducing to you - corn ribs! 🤩 Yes, you read that right. Not your traditional ribs or your traditional corn, but just as delicious as both. These corn ribs are have a nice crisp on the outside while still being juicy with each bite. Not to mention, you can munch on these just like ribs, bet you never imagined that!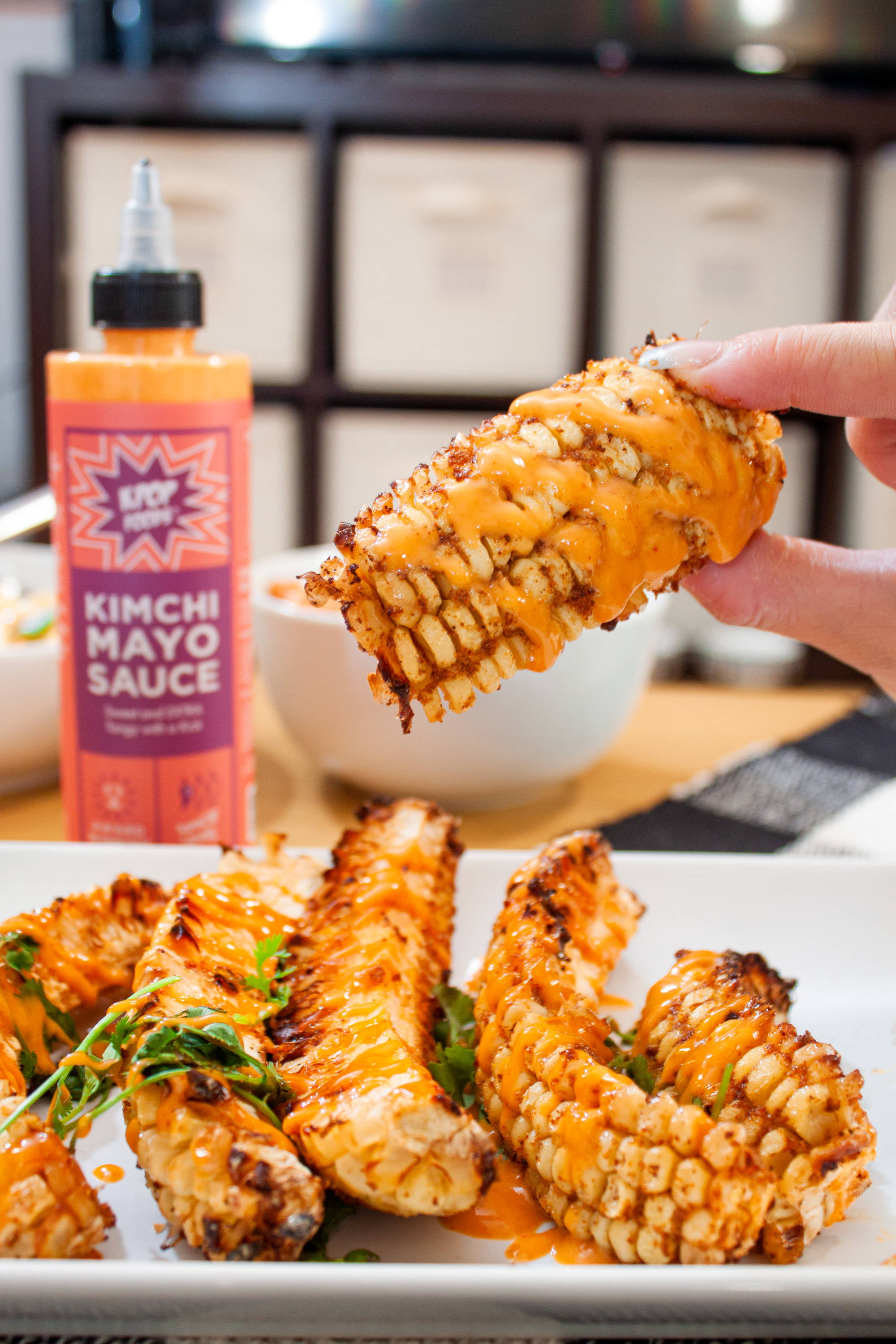 Serves:2 // Prep Time:5 minutes // Cook Time:15 minutes
Ingredients 
2 corn on the cob
1 tbsp olive oil
1/2 tsp kosher salt
1/2 tsp garlic powder
1/2 tsp paprika
1/4 tsp black pepper
sliced limes
cilantro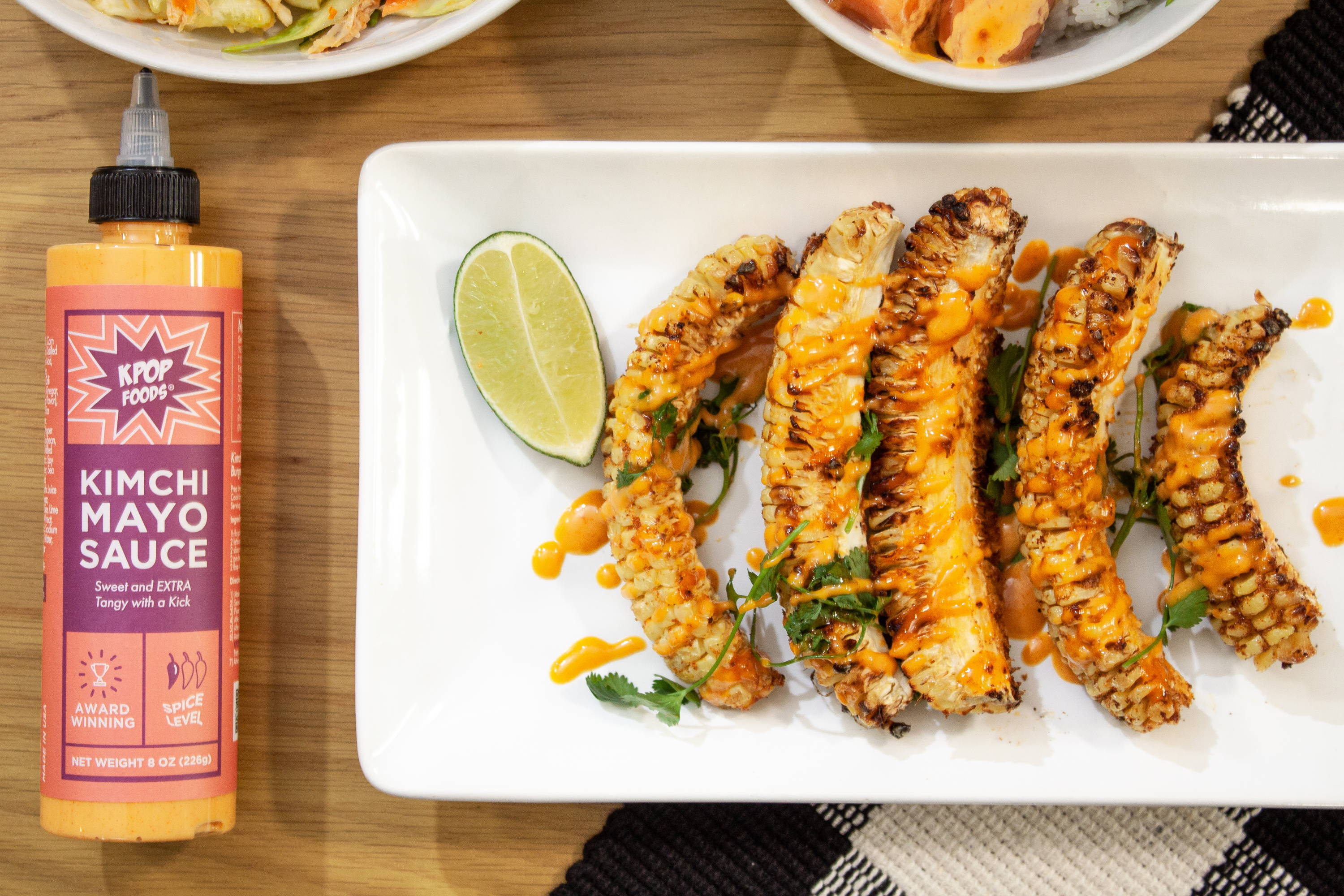 Directions
In a large pot, bring water to a boil. Remove corn husks. Add corn to boiling water, cook for 3 minutes until kernels are tender and golden.
Allow corn to cool down, then chop vertically into quarters (4 pieces per cob).
In a small bowl, combine olive oil, salt, onion powder, paprika, and black pepper. Mix well, then brush seasoning over chopped corn.
Preheat air fryer to 375ºF. Place corn evenly apart and airfry for 12-15 minutes, making sure to flip halfway through.
Plate corn ribs and garnish with lime and cilantro.
Top off with drizzle of Kimchi Mayo Sauce!
Not to be corny, but try this out and you'll realize this recipe is nothing short of A-MAIZE-ING. 😌