This recipe is a crowd favorite! If you're looking for a quick and easy appetizer to impress, this is the one. Crunchy on the outside and deliciously soft on the inside. They're super fast to make so you'll be enjoying it in no time.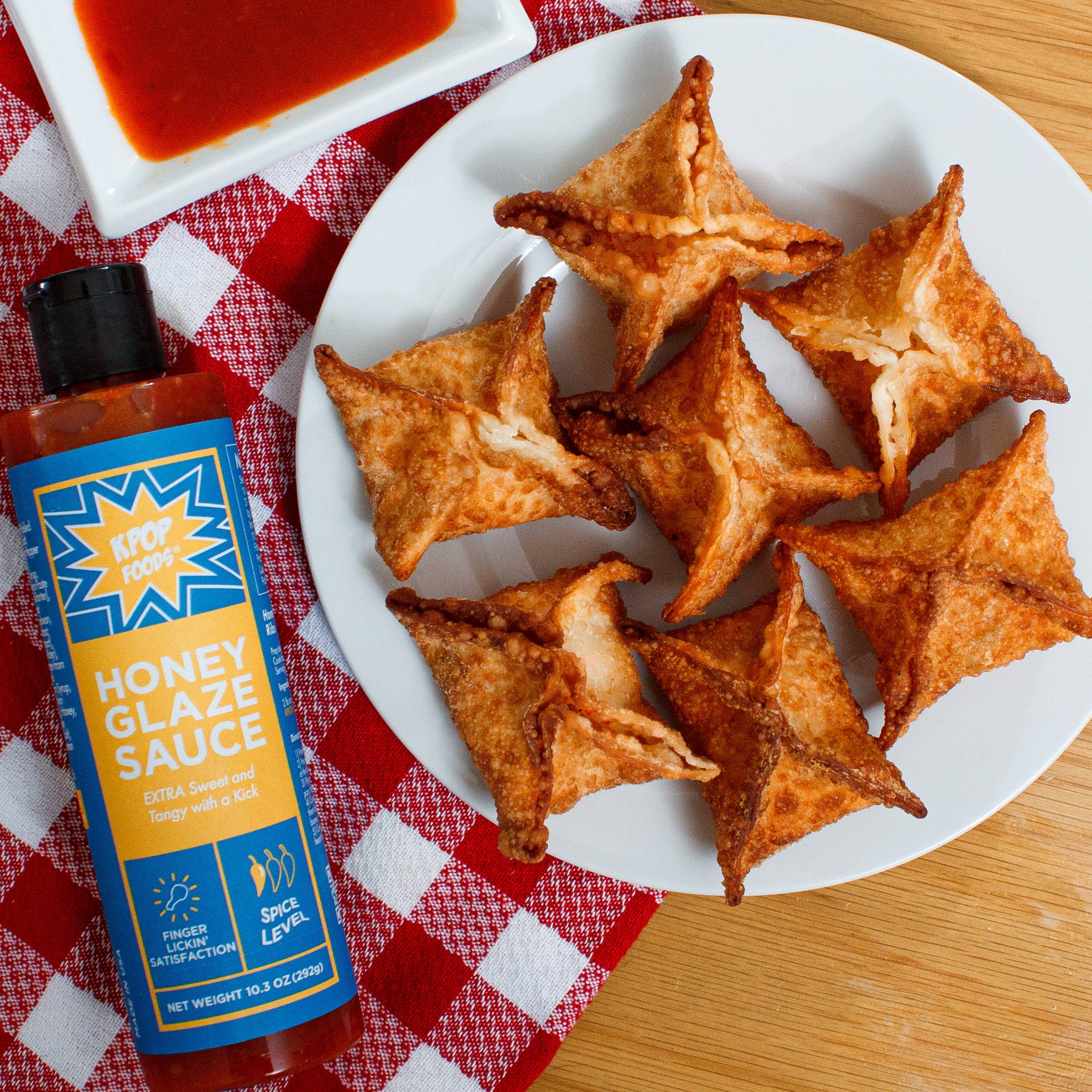 Serves: 4 // Prep Time: 10 minutes // Cook Time: 15 minutes
Ingredients
8oz

 

of imitation crab

4

oz of softened

cream cheese

 

softened

1

 

green onion

 

finely sliced

1/4

teaspoon

 

garlic powder

Wonton wrappers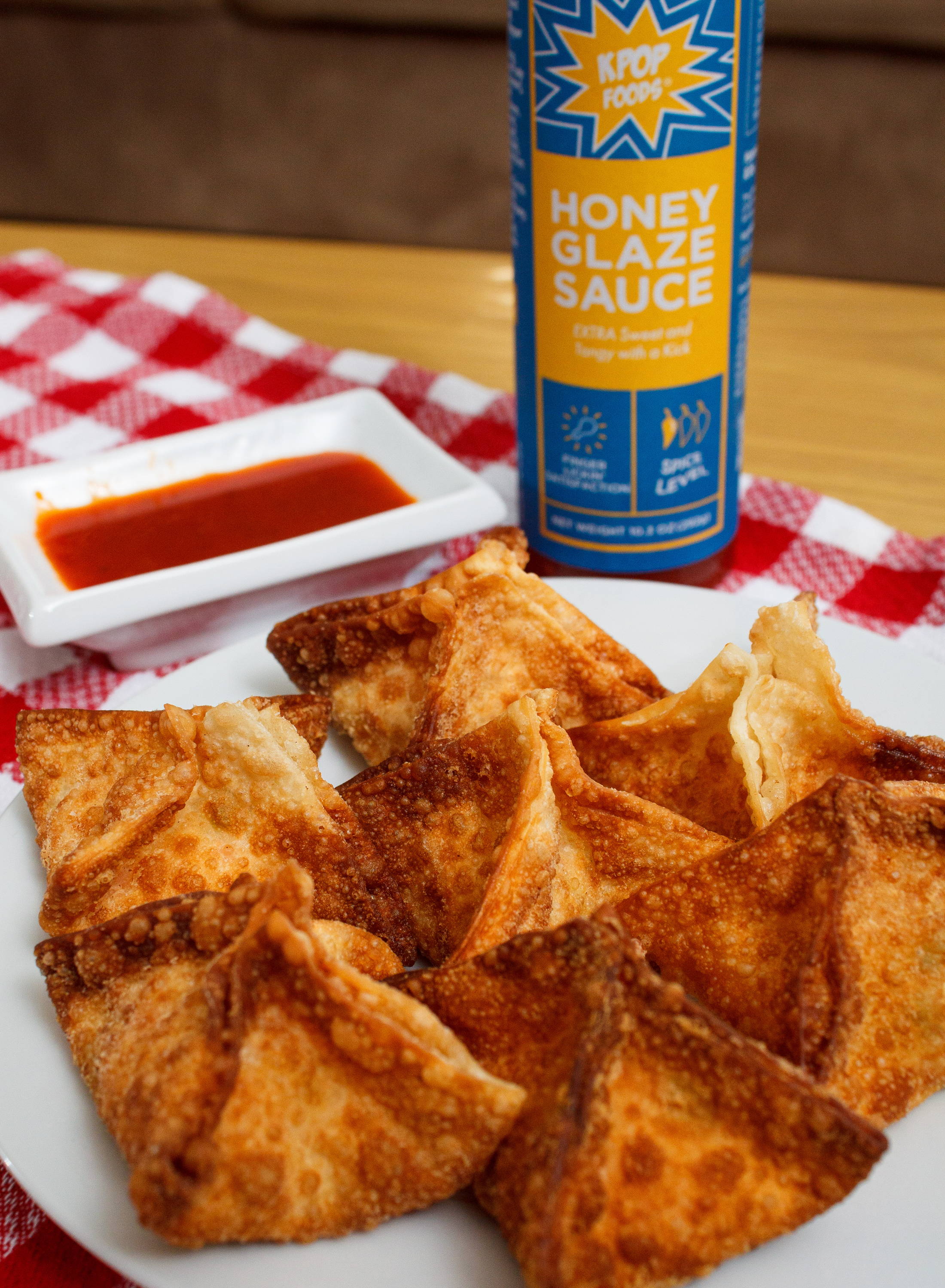 Directions
Fill medium pot 2/3 of the way with oil and preheat.
Combine crab meat, cream cheese, green onion, and garlic powder in large mixing bowl.
Place 2 tsps of mixture in the center of wonton wrapper.
Dab edge of wonton paper with water and fold edges into a triangle.
Gently place wontons in oil and let fry for 2-3 minutes, until crispy golden brown.
Place on plate lined with paper towels to absorb excess oil.
Dip into Honey Glaze Sauce or Kimchi Mayo Sauce and enjoy!
These crab rangoons are so good, they'll definitely be a hit a at any gathering! Just make sure you grab yourself a plate before they're all gone. Luckily, you can always make more for your own personal snacking with this easy recipe. 😋