Picture this, the juiciest and crispiest dumpling you've ever had. What if we told you that it could be 10xs MORE CRISPY. This crispy kimchi dumpling skirt recipe will give you the crunch you never could've imagined. With just 3 simple ingredients, this will change the way you eat dumplings for the rest of your life. 🥟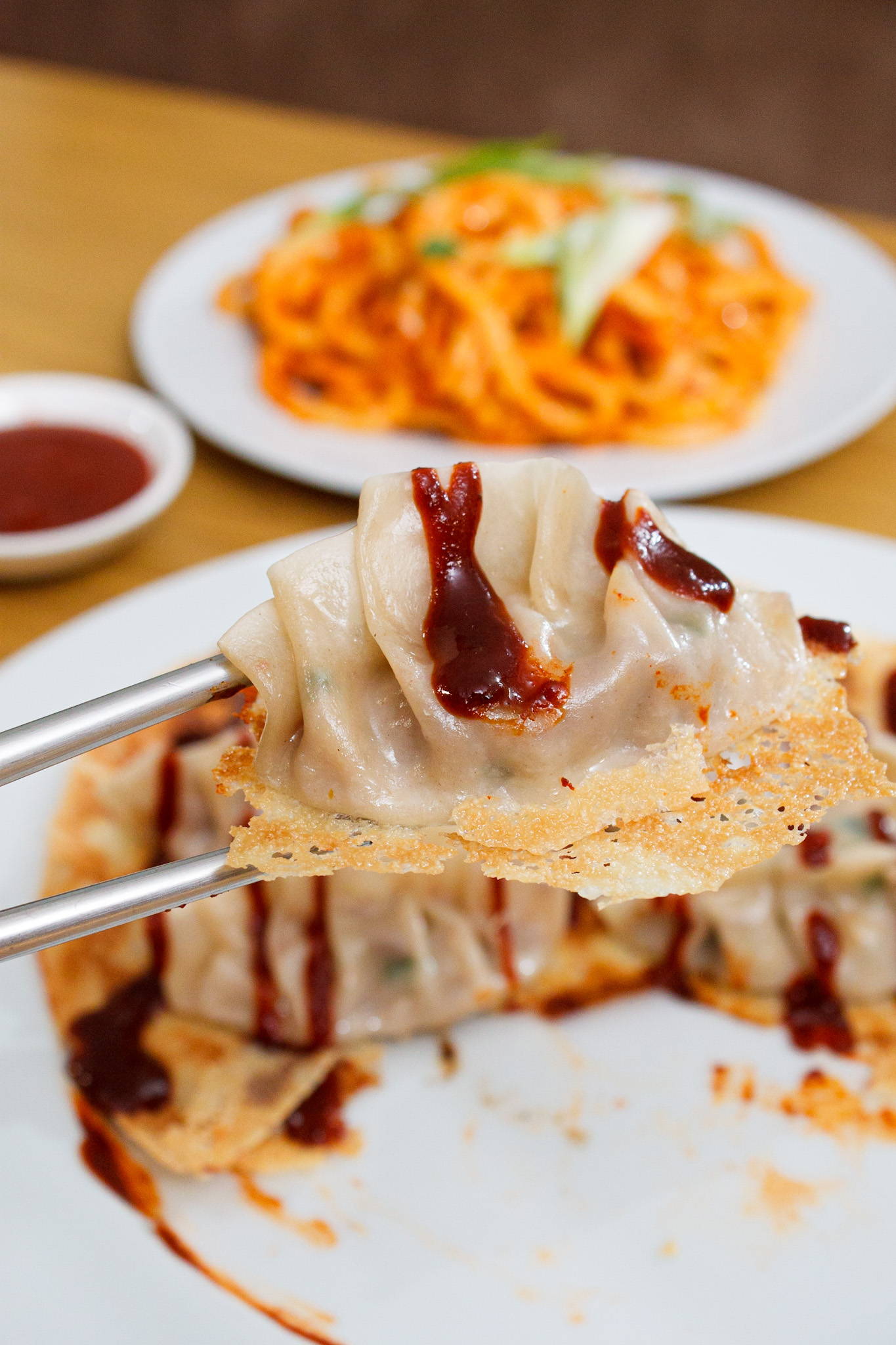 Serves:2 // Prep Time:20 minutes // Cook Time:15 minutes
Ingredients 
3/4 cups kimchi finely chopped
2.3 ounces minced pork (or beef),
1/2 onion, finely chopped
0.3 ounces garlic chives, finely chopped
1 egg
1 tsp fine sea salt
1 tsp sesame oil
1/2 tsp minced garlic
1 tsp ground black peppers
Dumpling wrappers

2

T

ablespoons

 

canola oil

Korean Chili Sauce for dipping
1/3

cup

 

water

2 1/4

 

teaspoons

 

all-purpose flour

Salt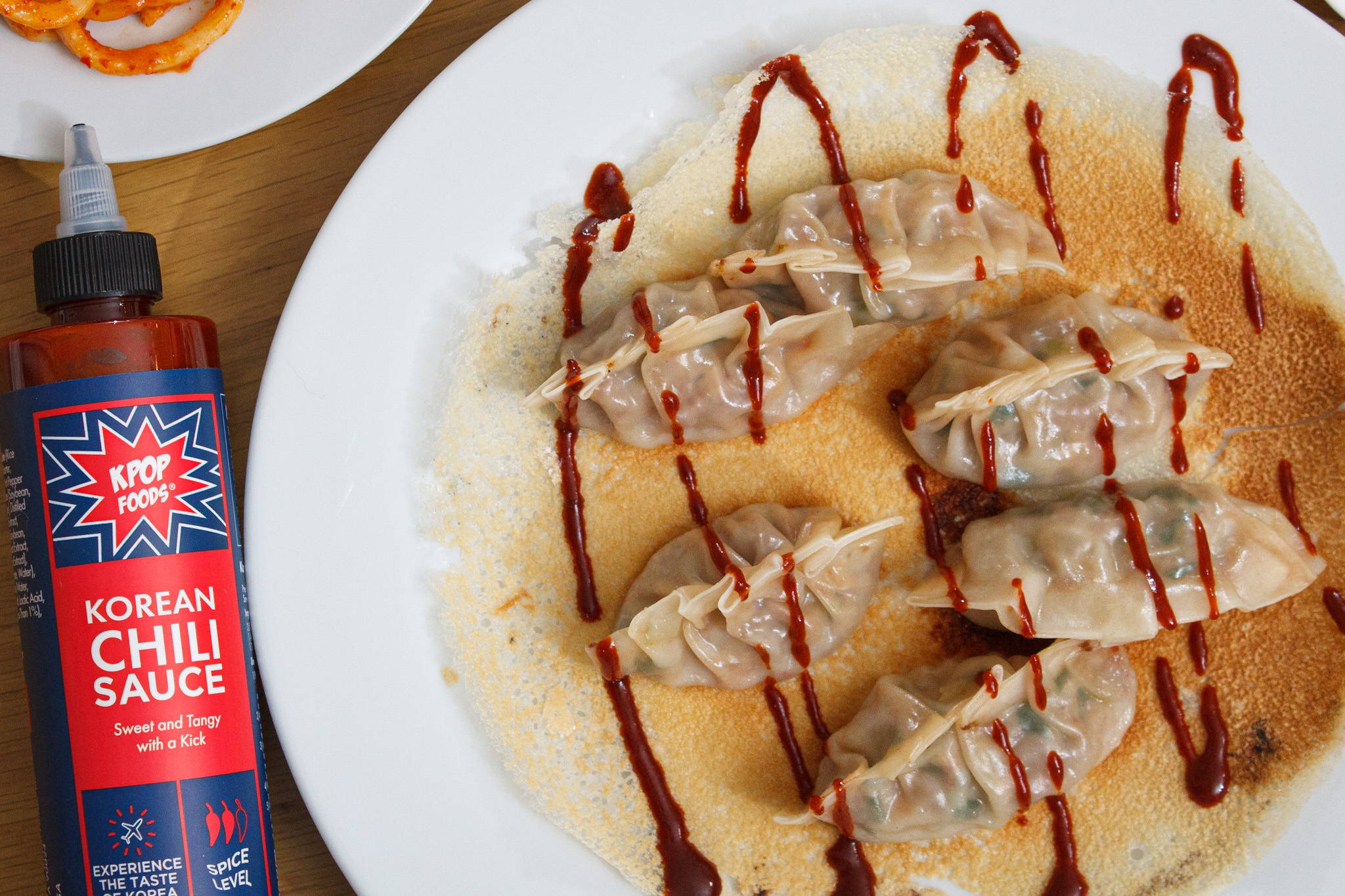 Directions
In a large bowl, combine chopped kimchi, minced pork, onion, chives, egg, salt, sesame oil, minced garlic, pepper.
Place a dumpling wrapper on your palm and add filling to center of the wrapper.
Lightly wet the edge of the dumpling wrapper and fold pleats to seal wrapper. Repeat step 2 and 3 as needed.
In a bowl of water, add flour and salt. Whisk thouroughly; set aside for later.
Heat nonstick pan with oil. Once pan is hot, arrange the dumplings evenly in the center of the pan.
Cook dumplings for 2 to 3 minutes, until they start to turn golden on the bottoms.
Whisk water and flour mixture, then add it around the dumplings evenly, covering any spaces.
Reduce to medium heat, cover the pan with the lid and cook the dumplings for 5 to 6 minutes.
When done cooking, place plate above pan and carefully flip to reveal the crispy bottom.
Top off with Korean Chili Sauce!
Get creative and adjust the filling to whatever you like! If you're not a fan of making your own dumplings, you can always substitute with frozen ones as well. Whatever you decide, they'll still come out as crispy and flavorful as ever. Let us know what you think!