Crispy Korean tofu or tofu gangjeong is delectably sweet and spicy with the perfect crisp. It's similar to the American-Chinese dish, sweet and sour chicken. It's perfect as a side dish or paired with rice!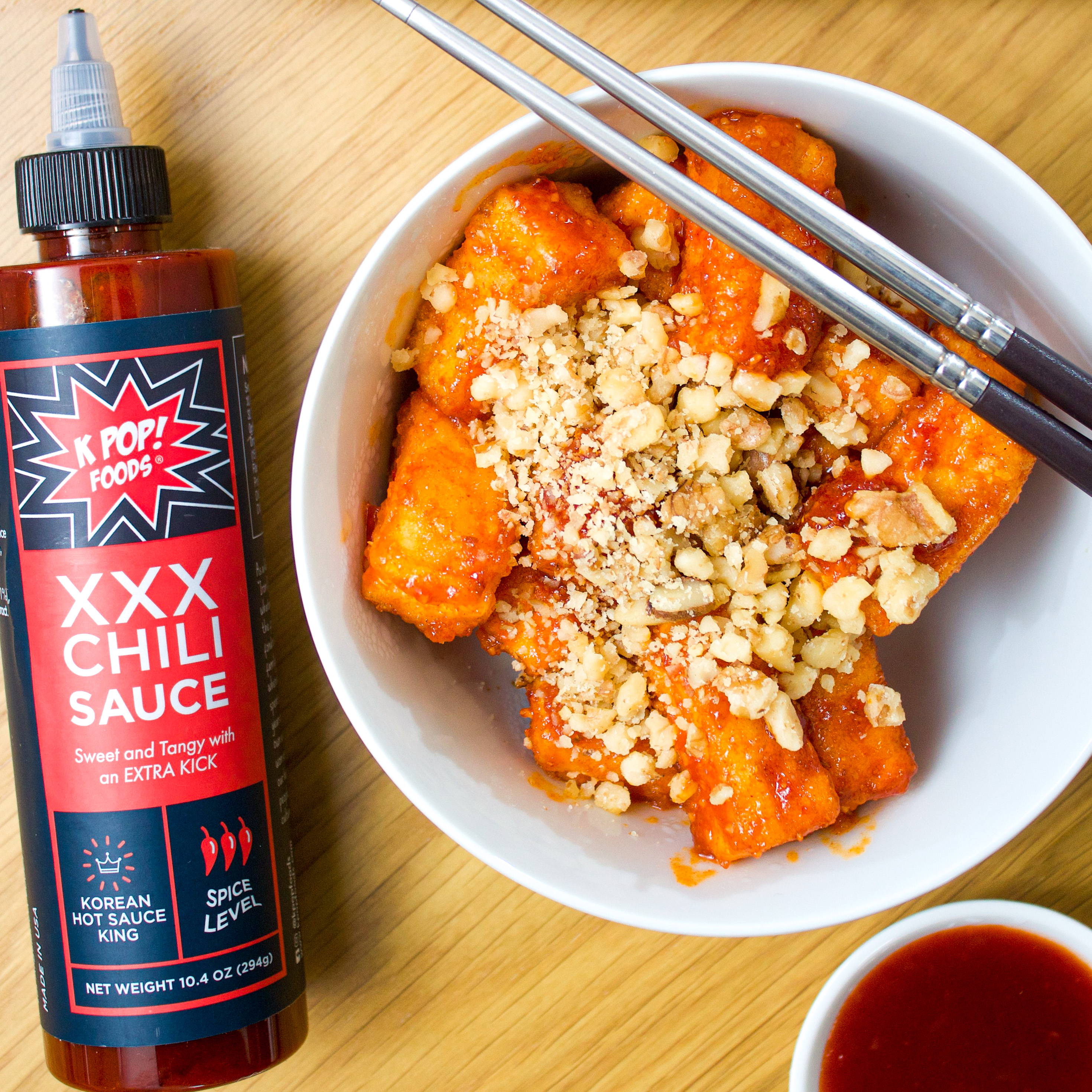 Serves: 2 // Prep Time: 5 min. // Cook Time: 10 min.
Ingredients:
1 box firm tofu

½ cup starch

3 tbsp KPOP Honey Glaze Sauce
1 tsp KPOP XXX Chili Sauce 

1 lemon juice

1 tsp ginger

1 tsp garlic

a handful of crushed

oil for frying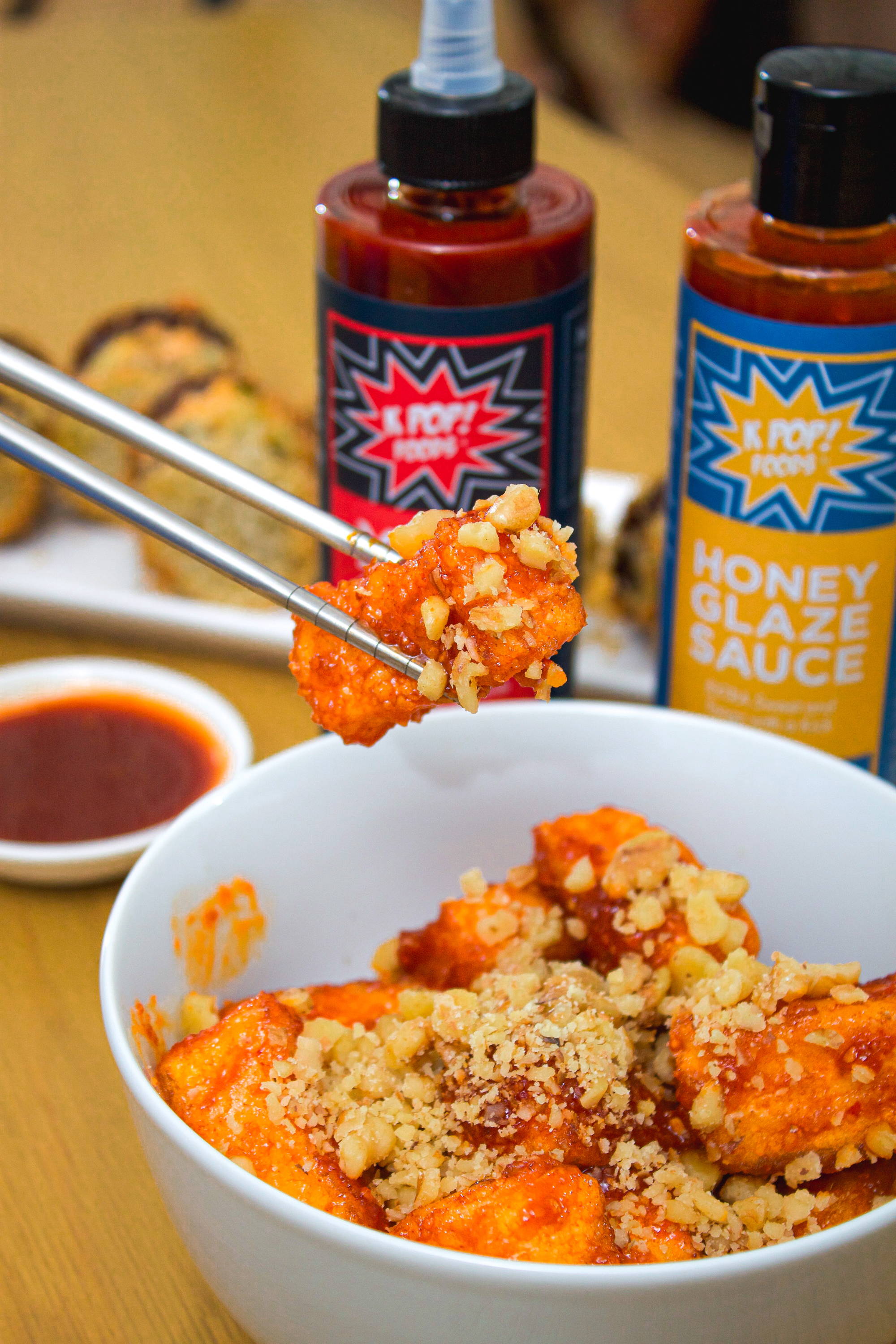 Directions
Place tofu on top of a paper towel for about 5 minutes to dry.

Boil Honey Glaze Sauce, XXX Chili Sauce and lemon juice.

Slice the tofu into cubes and season with salt and pepper.

Coat the tofu with starch.

Fry the tofu until golden brown and crispy.

Remove fried tofu and mix well with the sauces.