Looking for a healthy, crispy, flavorful potato recipe? Look no further! This is going to be the best healthy potato recipe you've ever tasted. Perfect as a side, snack, and for sharing (or not) !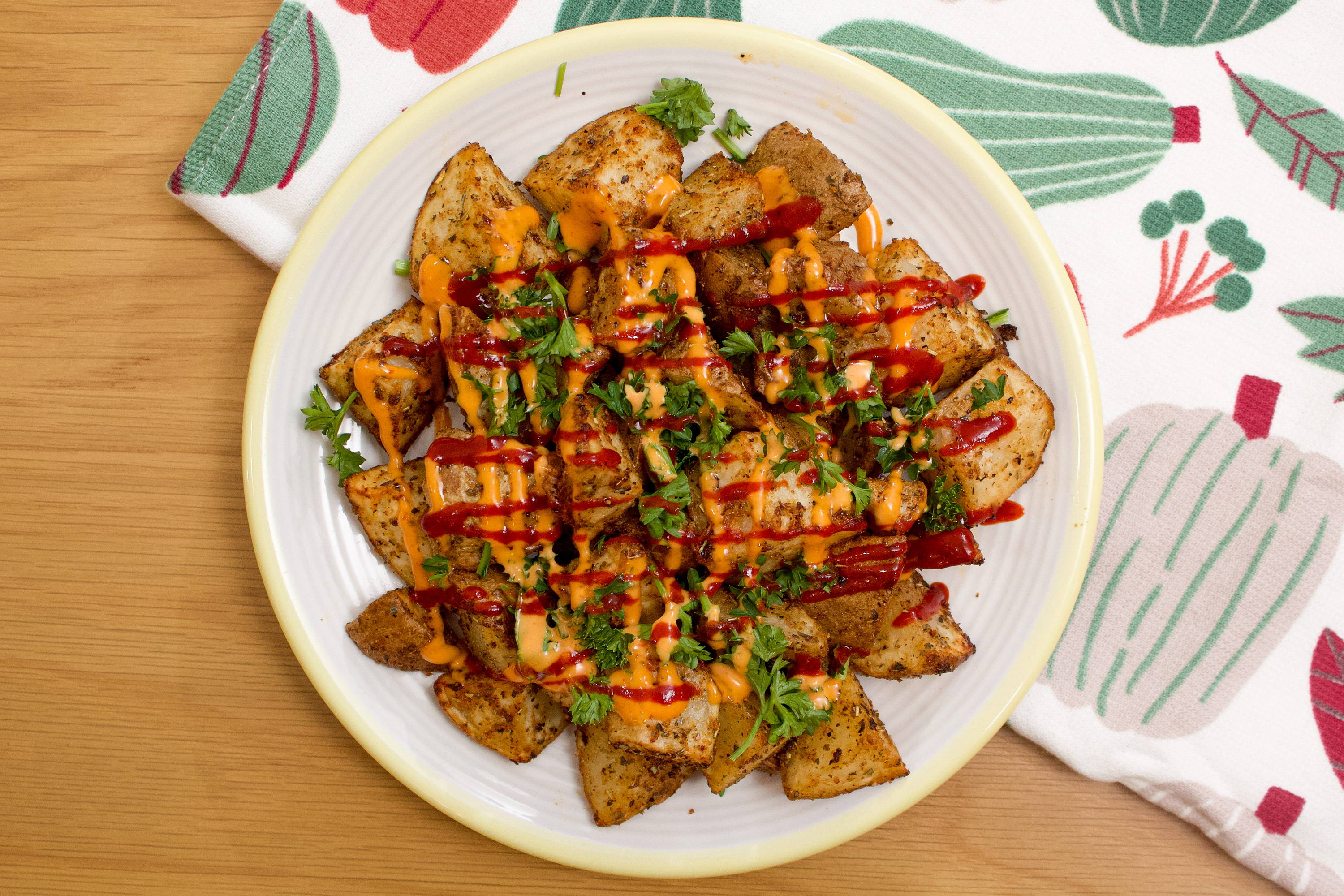 Serves: 4 // Prep Time: 5 min. // Cook Time: 20 min.
Ingredients
1 lb. baby potatoes, halved

1 tbsp. olive oil
1 tsp. garlic powder
1 tsp. Italian seasoning
1 tsp. Cajun seasoning
Salt & pepper to taste
Parsley, chopped for garnish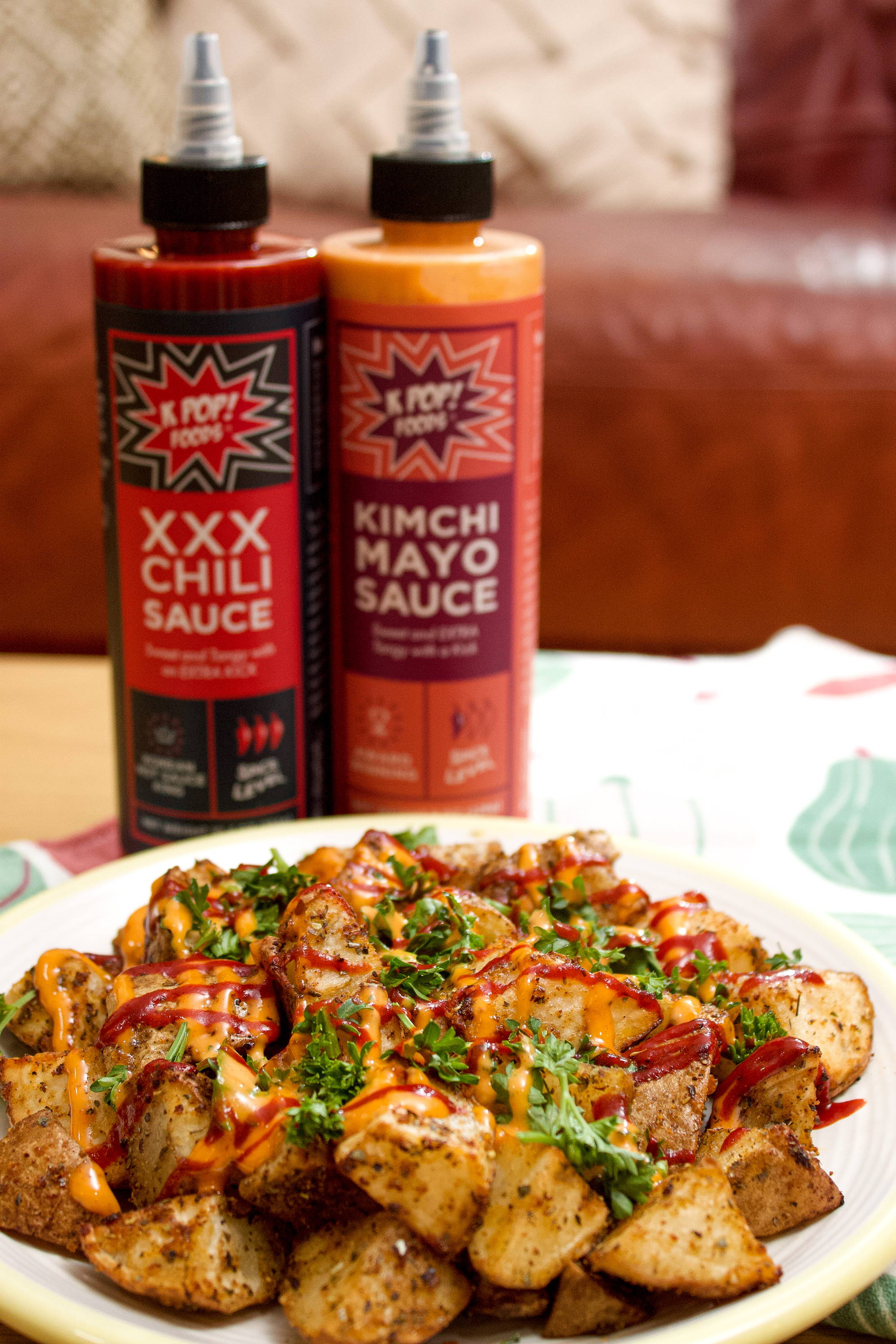 Directions
In a large bowl, toss potatoes with oil, garlic powder, Italian seasoning, Cajun seasoning, salt, and pepper
Place potatoes in air fryer and cook at 400° for 10 min.
Shake and flip potatoes and cook for another 8-10 min.
Garnish with parsley and top with KPOP XXX and KPOP Kimchi Mayo to your heart's desire!