Sometimes breakfast can be a challenge, so we're here to help make your mornings easier! This recipe is as easy as 1, 2, 3. You can leave it to bake in the oven as you get ready or make this the night before and throw it in the microwave the next day! Easy and healthy, the perfect way to start your mornings. 😋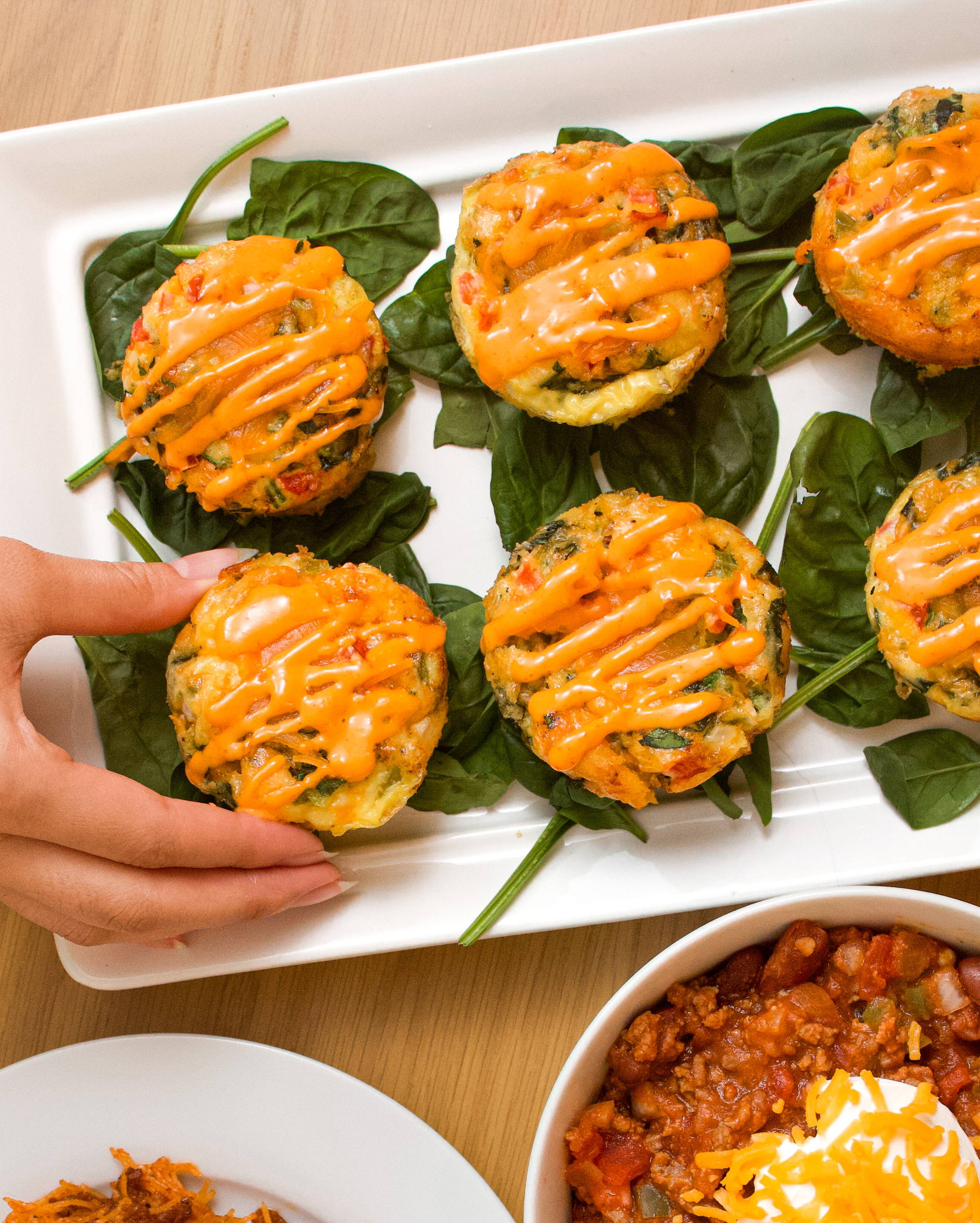 Serves: 6 // Prep Time: 10 min. //Cook Time: 20 min.
Ingredients 
6 eggs
Salt & pepper, to taste
1/2 Tomato, diced
1/2 broccoli head, cut into small florets
1/4 onion, diced
1/2 bell pepper, diced
1 cup spinach, chopped
Cheddar cheese
Mozzarella cheese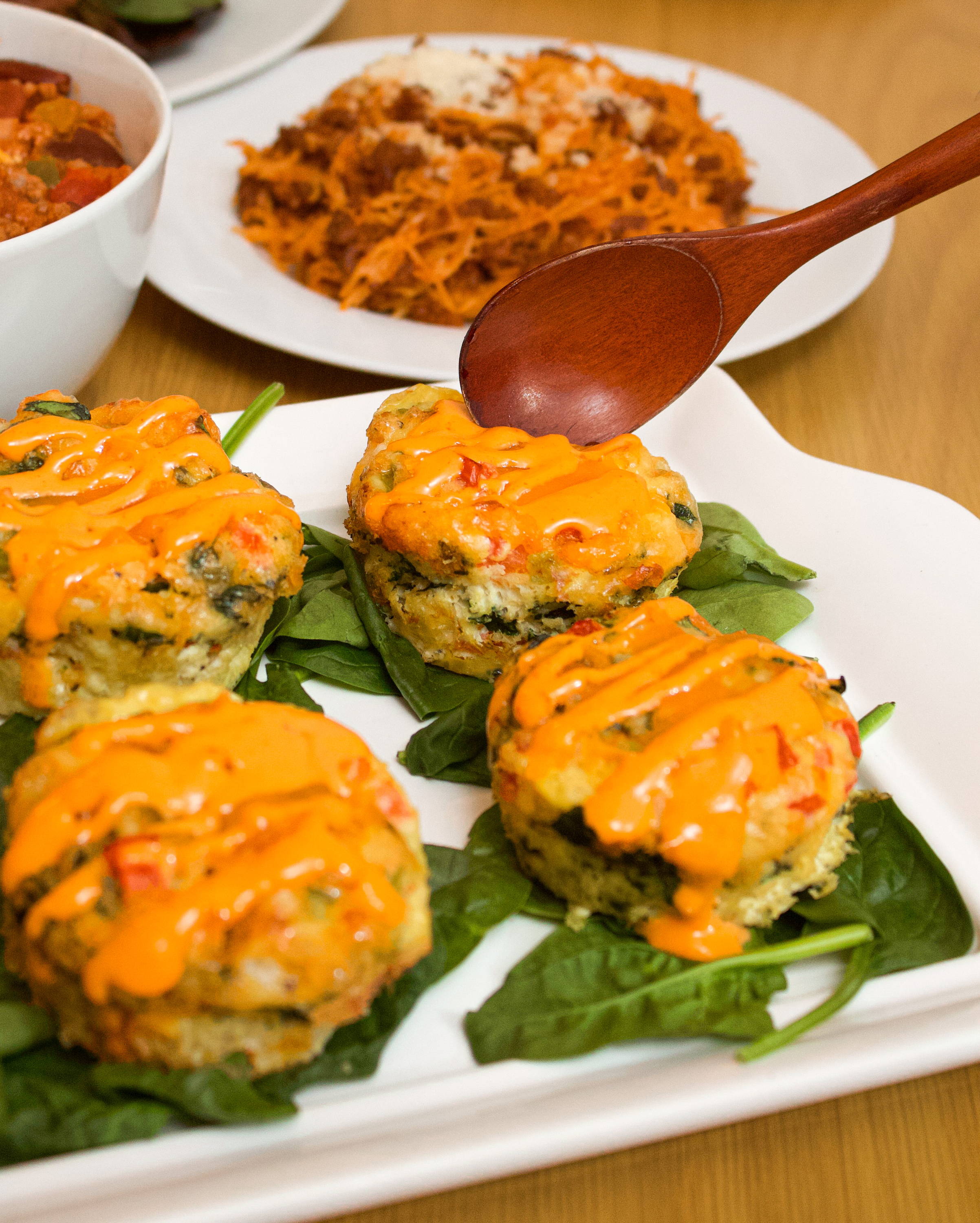 Directions
Preheat oven to 350°F.
Beat eggs until smooth.
Season eggs with salt and pepper.
In a greased muffin tin, place fillings into each muffin cup.
Pour eggs into each cup until almost to the top.
Bake for 20 minutes.
Top with KPOP Kimchi Mayo.
Enjoy!
You can make these with any filling you want (sausage, bacon, etc.), we love our vegetables so we opted for those! This recipe is also delicious with any of our KPOP sauces, we love Kimchi Mayo and Original Chili Sauce on these!