Are you ever just craving sushi 🍣  but don't want to go through the whole ordeal of eating out or spending an arm and a leg for delivery? Don't worry, we've got for you what we call easy sushi wraps! They're yummy, easy to make, and only a fraction of the price. It won't replace the real thing, but we have to say it definitely satisfies the craving! Made with all things that you can find in your kitchen, these sushi wraps also are amazing as snacks while you're working or watching tv!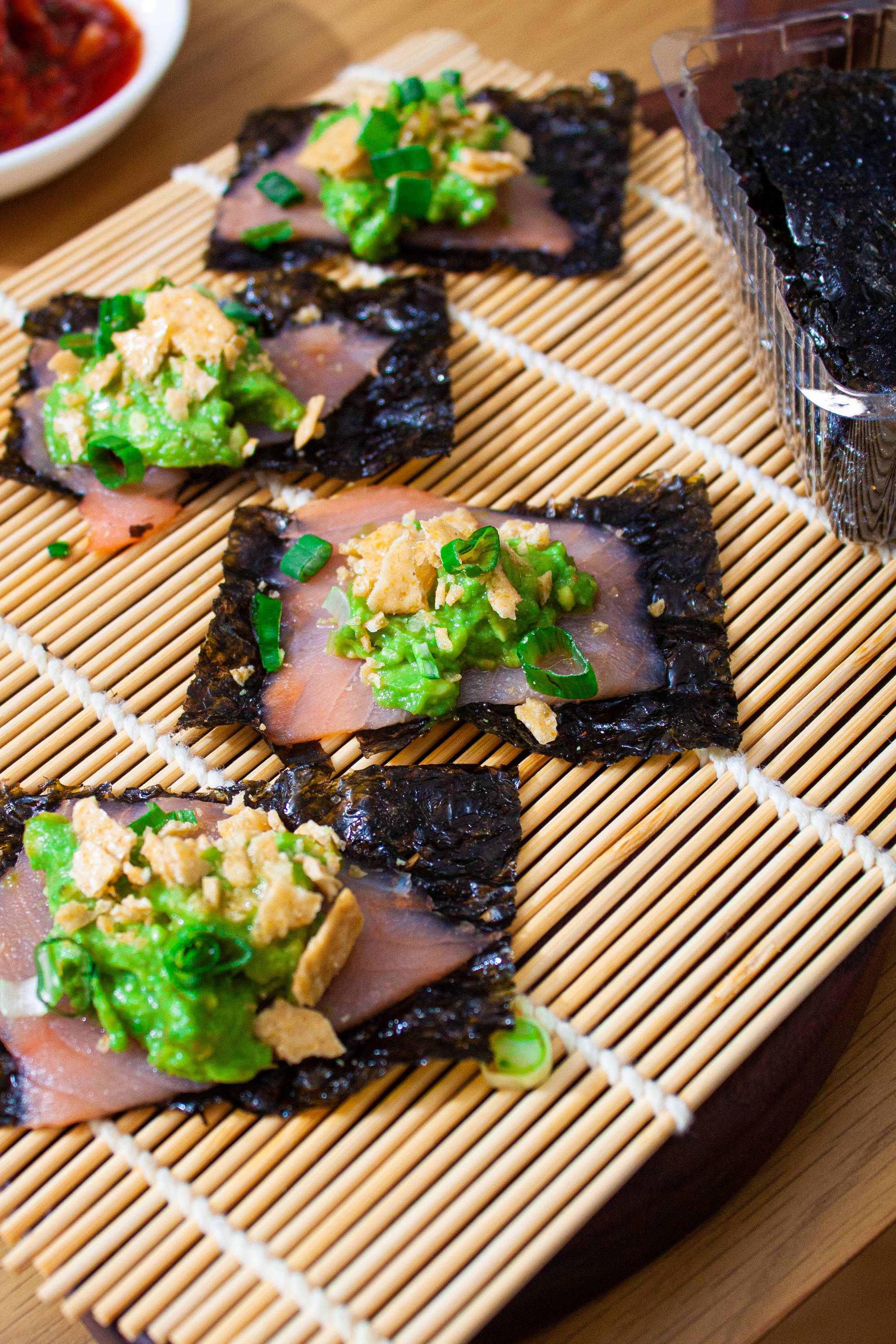 Serves:1 // Prep Time:10 minutes // Cook Time: N/A
Ingredients 
1/2 small avocado
1 tsp lemon juice
Large pinch cayenne pepper
2 ounces smoked salmon (cut into 4 even pieces)
4 sheets Kimchi Sea Snacks
Rice crackers
1 thinly sliced scallion
Soy sauce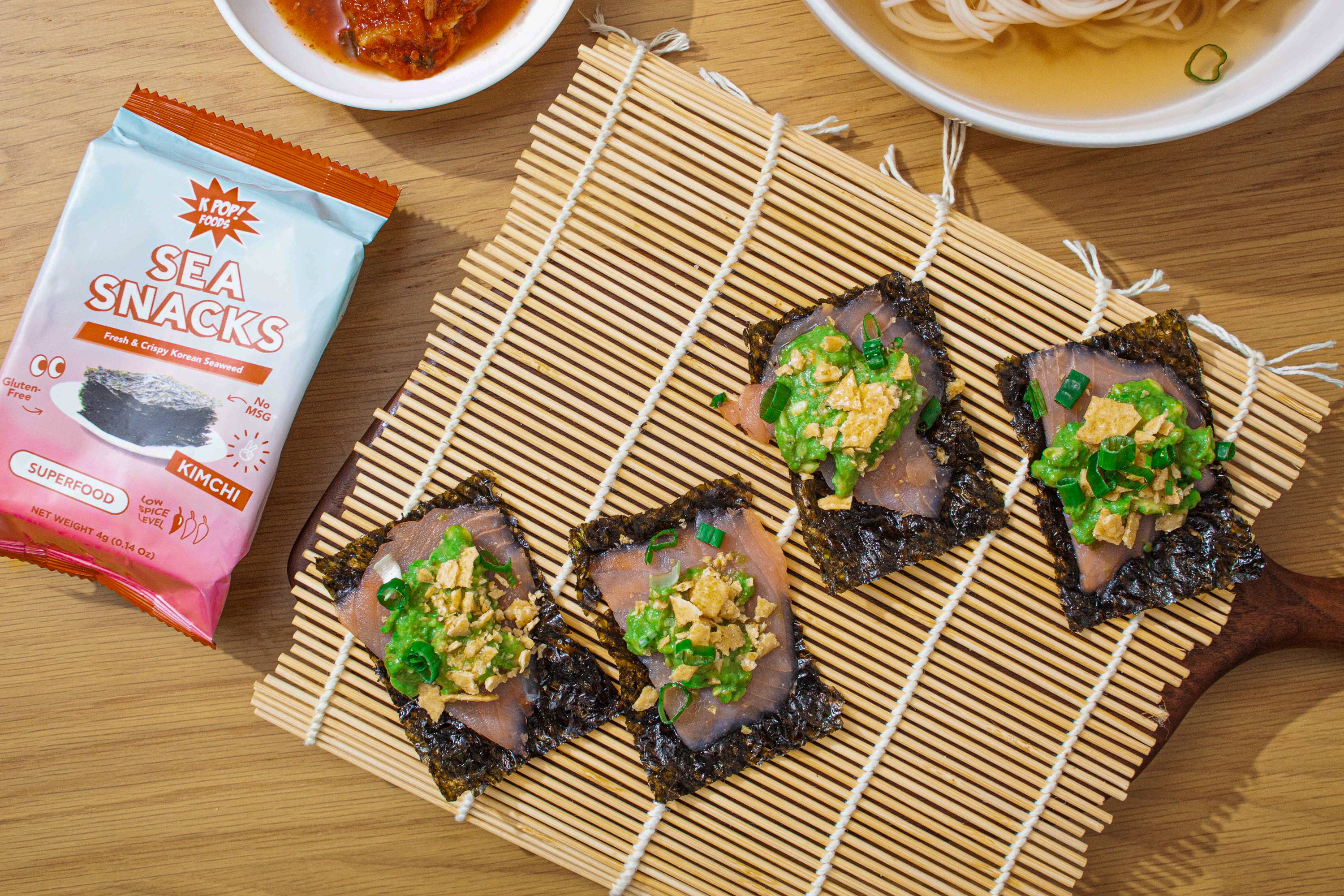 Directions
In a small bowl, mash avocado, lemon juice, and cayenne pepper until it turns to a coarse paste.
Lay 1 piece of salmon on top of each sheet of Kimchi Sea Snacks.
Divide the avocado mash evenly on top of the salmon.
Crush rice crackers and sprinkly on top of salmon along with scallions.
Finish off with drop of soy sauce!
Yes, it really is just that easy to make. Try these out the next time you get sushi cravings and we promise you it won't disappoint!