These eggplant sliders will be your new go-to appetizer! Made in an air fryer and filled with shrimp, these are healthy, protein-packed, and delicious!
Serves: 4 // Prep Time: 15 min. // Cook Time: 15 min.
Ingredients 
3 Small Eggplants

12oz. of raw shrimp, peeled and deveined

1 green onion

½ carrot

1 Korean hot chili pepper

1/2 egg whites

1 cup starch

1.5 cups panko bread crumbs

Salt

Pepper

Oil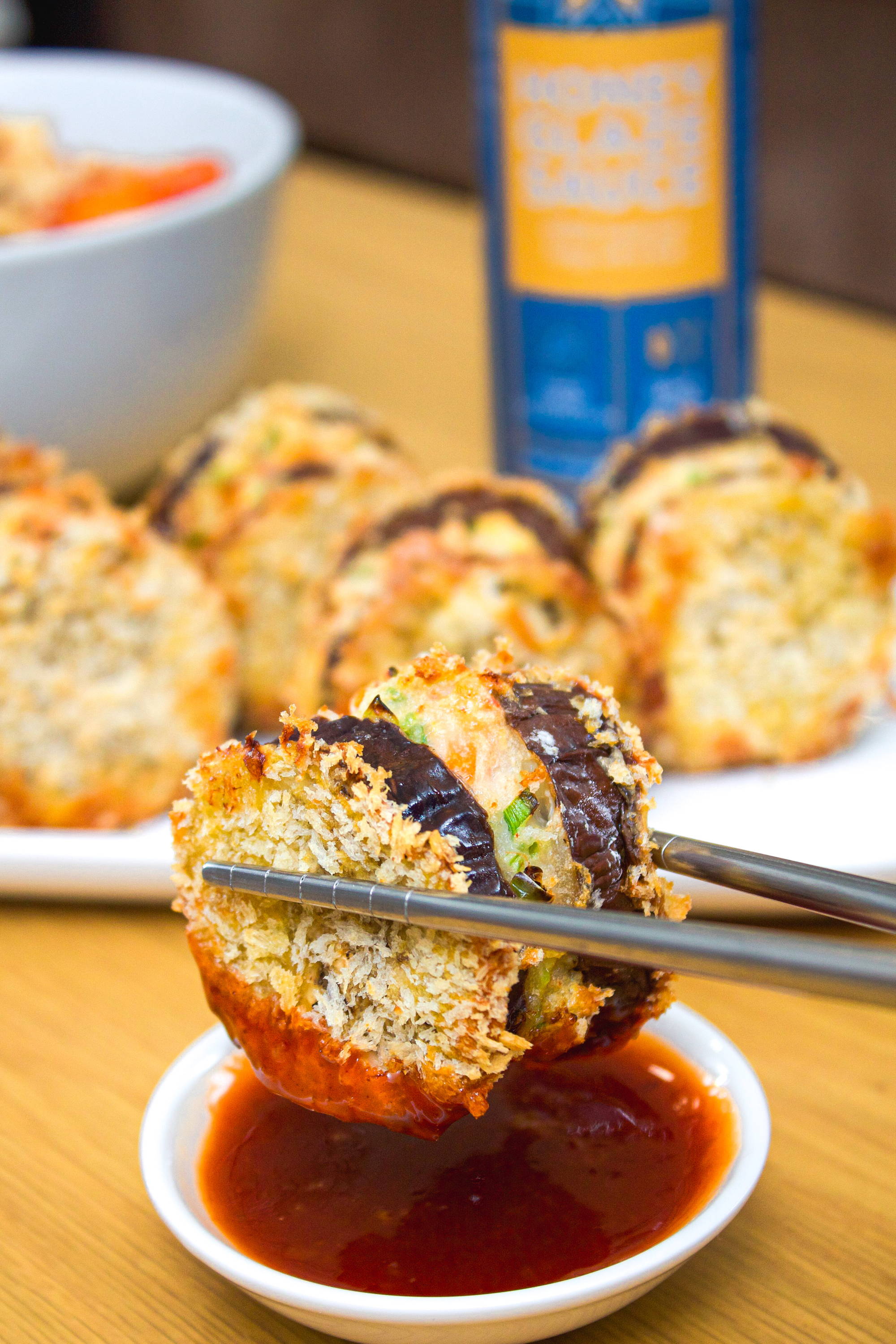 Directions
Cut eggplant into coins and place on paper towels.

Use a paper towel to wipe excess moisture from the eggplant coins

Cover both sides of the egg plant with salt and pepper

Use a strainer to sift starch over coins.

Mince shrimp in blender until it becomes a paste and dice carrots, green onion, and spicy chili pepper.

In a large bowl, mix the minced shrimp and diced vegetables, starch and egg whites to make a shrimp paste.

Put a spoonful the shrimp paste on a piece of eggplant and top it off with another eggplant.

Coat the sliders in panko bread crumbs and spray with oil.

Fry in an air fryer for 7-8 minutes at 350F.

Flip and fry other side for 3 min.

Dip in Honey Glaze and enjoy!