Think spam musubi but elevated to the next level. This fried spam rice ball is crispy on the outside, fluffy and warm on the inside, and filled with cheesy goodness. Take it on the go with you as a snack for school, the pool, or on a picnic. It's a favorite for kids and people of all ages, you really can't go wrong with this one.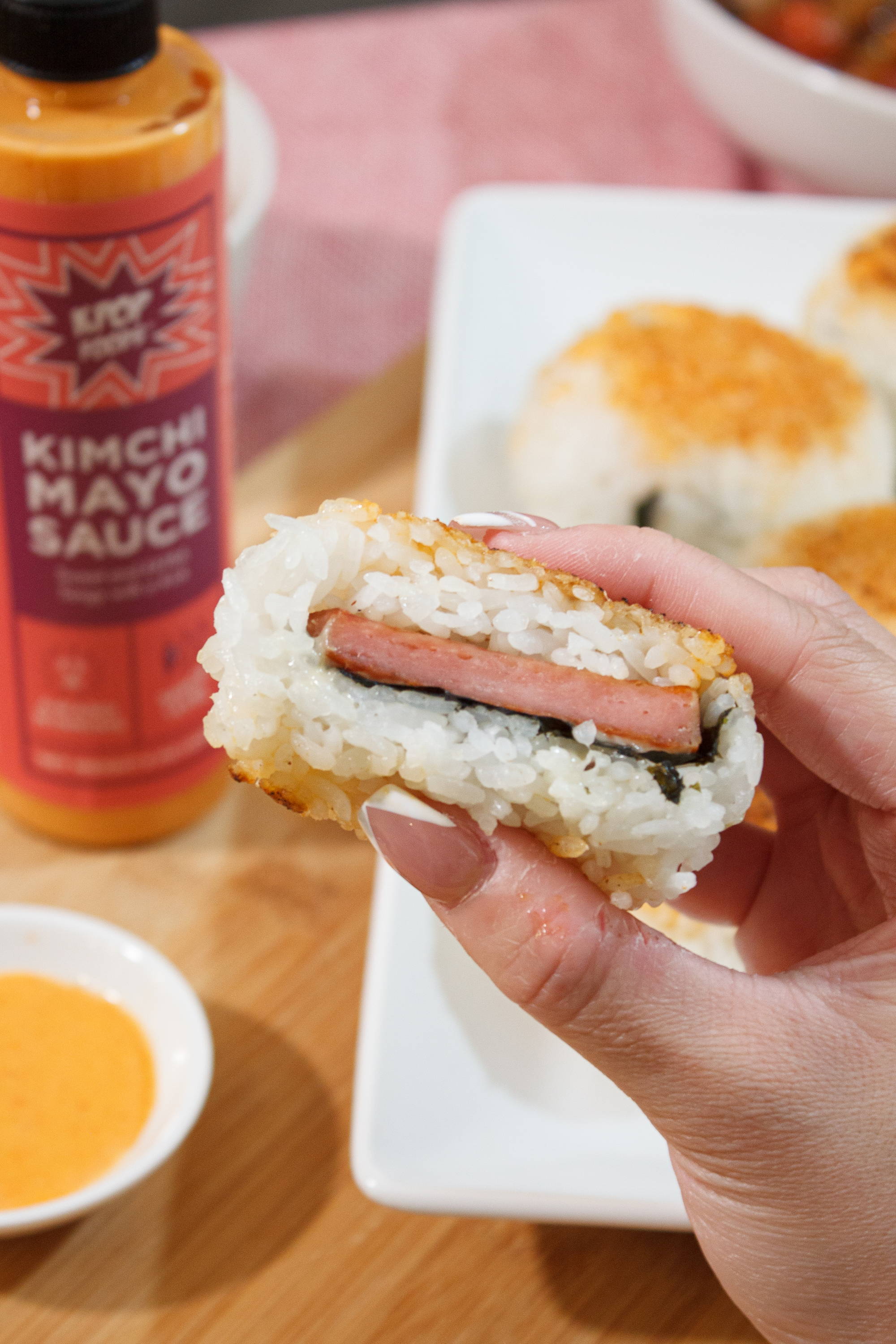 Serves: 4 // Prep Time: 10 // Cook Time: 15
Ingredients
Spam
White Rice
Mozzerella or swiss cheese slices
Directions
Slice spam into 1/2 inch thick pieces, then cut in half for square pieces.
In a pan, fry spam until crispy golden brown.
Cut cheese slices into fours.
Crush Sea Snacks into pieces.
Form rice into ball with hands then flatten.
Place as much cheese as you desire on the center on the rice ball.
Sprinkle Sea Snack pieces and top with 1 piece of spam.
Add an additional small scoop of rice on top and roll into a ball, covering all contents inside.
On skillet over medium heat place spam rice ball in. Brush Kimchi Mayo Sauce over top. Fry until light golden brown, then flip and fry sauce with sauce for approximately 2-3 more minutes.
Serve and enjoy!
This fried spam rice ball is calling your name! Try this out the next time you're looking for somethihng quick and easy to whip up.