If you've ever experience KBBQ in Los Angeles, you know exactly what this is. 😋 But if not, let us introduce you to Korean beef short ribs! These are pieces of beef ribs that are cut thinly and through the bone.
These ribs are marinaded in Honey Glaze, soy sauce, garlic, and jalapeños, for an explosion of sweet, savory, and umami flavor. These ribs taste best when cooked over a charcoal grill, but if you don't have one of those, they're still amazing cooked on a pan.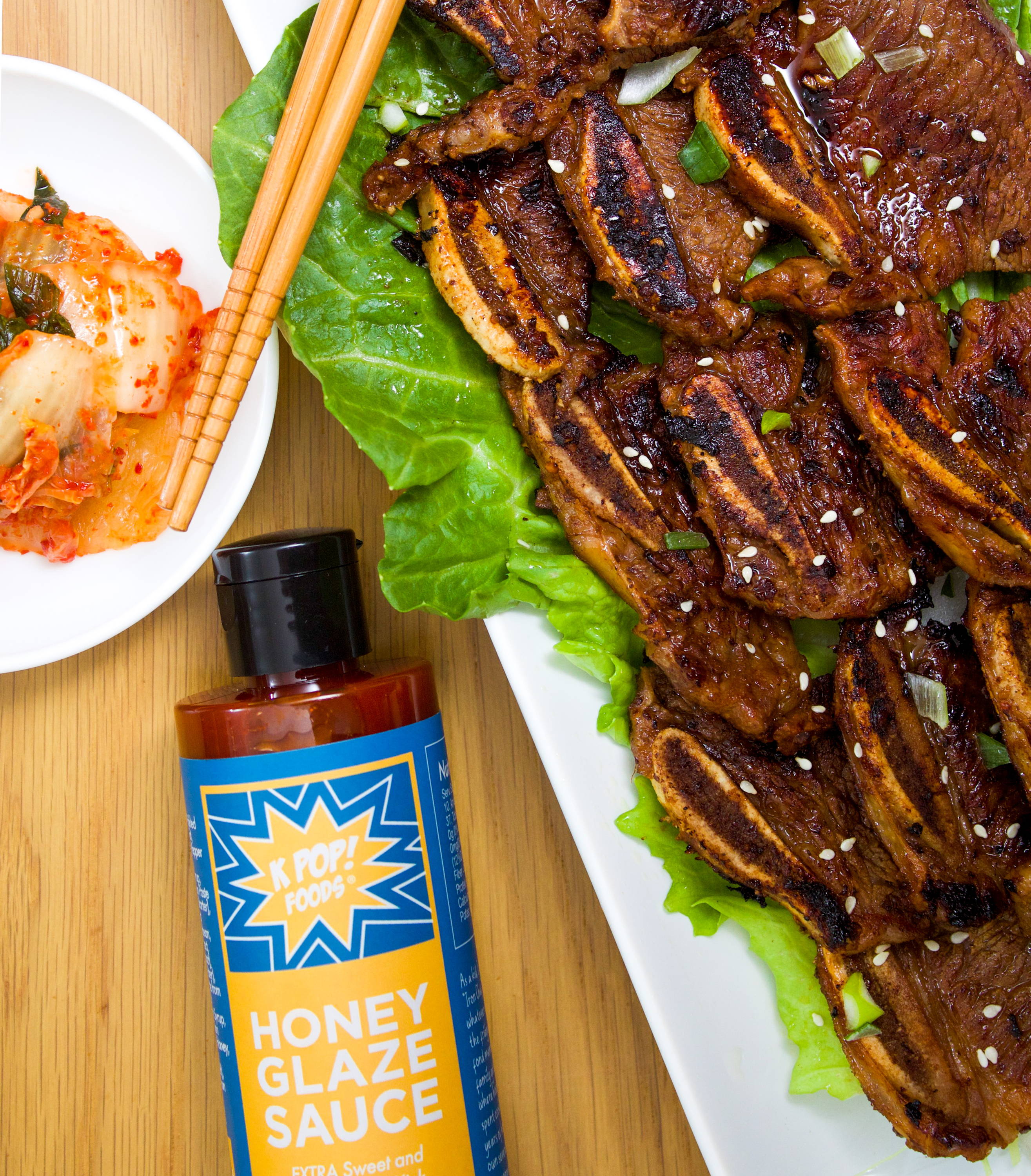 Serves: 3 // Prep Time: 45 min. // Cook Time: 15 min.
Ingredients
1 kg. galbi or short ribs

1 cup soy sauce

1/4 cup KPOP Honey Glaze 

1/4 cup brown sugar

1/2 cup of cooking wine or mirin

1/4 cup of minced

garlic

1/2 tsp. minced

ginger

1 cup green onion, sliced

2 tbsp. sesame oil

3 cups of water

2 pinches of pepper

2 jalapeños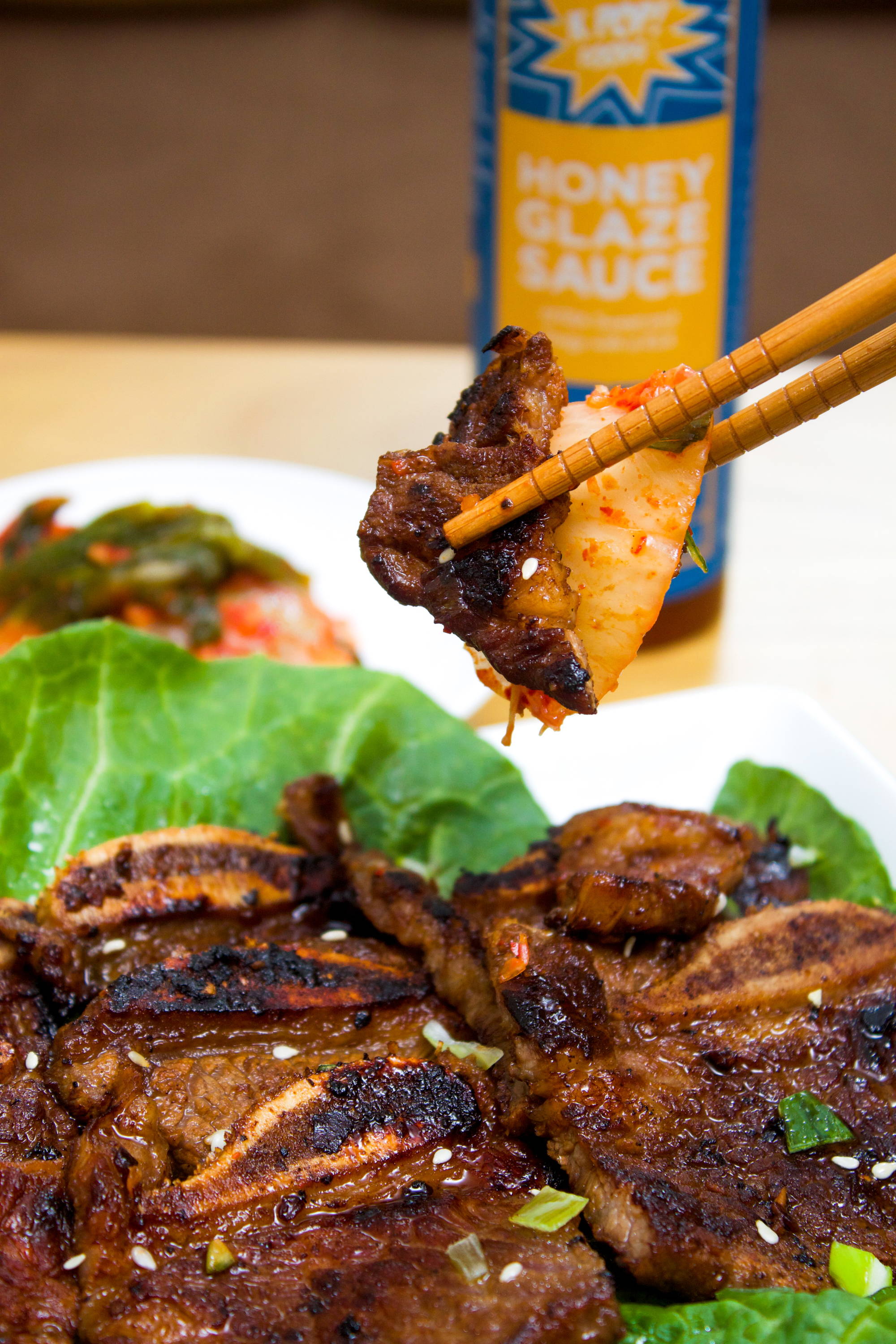 Directions
Rinse the ribs under running water thoroughly to remove bone residue and drain.

Finely chop the green onions.

Add soy sauce,

Honey Glaze,

brown sugar, cooking wine, minced garlic, minced ginger, green onion, spicy peppers, and water in a large bowl and mix to create the marinade.

Once the sugar is completely dissolved in the sauce, add sesame oil.

Put layers of ribs in an airtight container and pour in the sauce.

Marinate the ribs for at least 30 minutes. The longer it marinates, the more flavorful it will be!

Place marinated ribs on a heated pan and cook. Continue to add sauce on top of the ribs as the sauce is absorbed by the ribs.

Enjoy with some kimchi, rice, and add a kick with KPOP Sauce or KPOP XXX!