Winter is the perfect time to make comfort food and nothing makes us feel more warm, cozy, and full than galbi! Galbi is braised short ribs and is made with amazing flavors like gochujang, garlic, and more. Normally this recipe takes hours to make, but since we used an InstaPot, it only took one hour! Read on to see how we made the ultimate comfort food.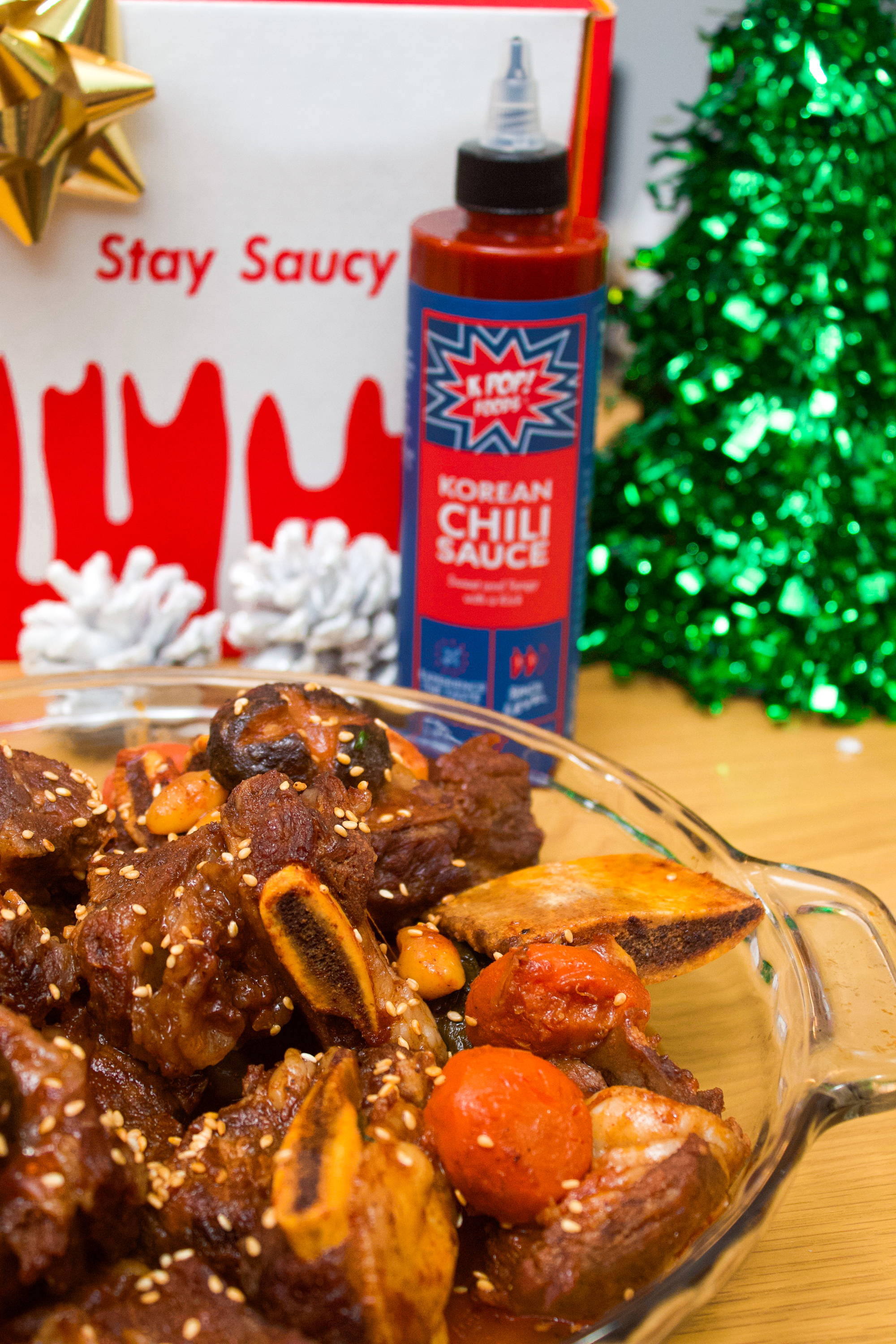 Serves: 4 // Prep Time: 1hr 15 min. // Cook Time: 45 min.
Ingredients 
2.5 lb. bone-in beef short ribs, cut into 2in. pieces.

3 Small radishes

1 Carrot

3 Shiitake mushrooms

1/2 C. KPOP Sauce
5 tbsp. soy sauce
1 tbsp. minced garlic
2 tbsp. sugar
1 tsp. pepper
3 tbsp. rice wine
3/4 C. water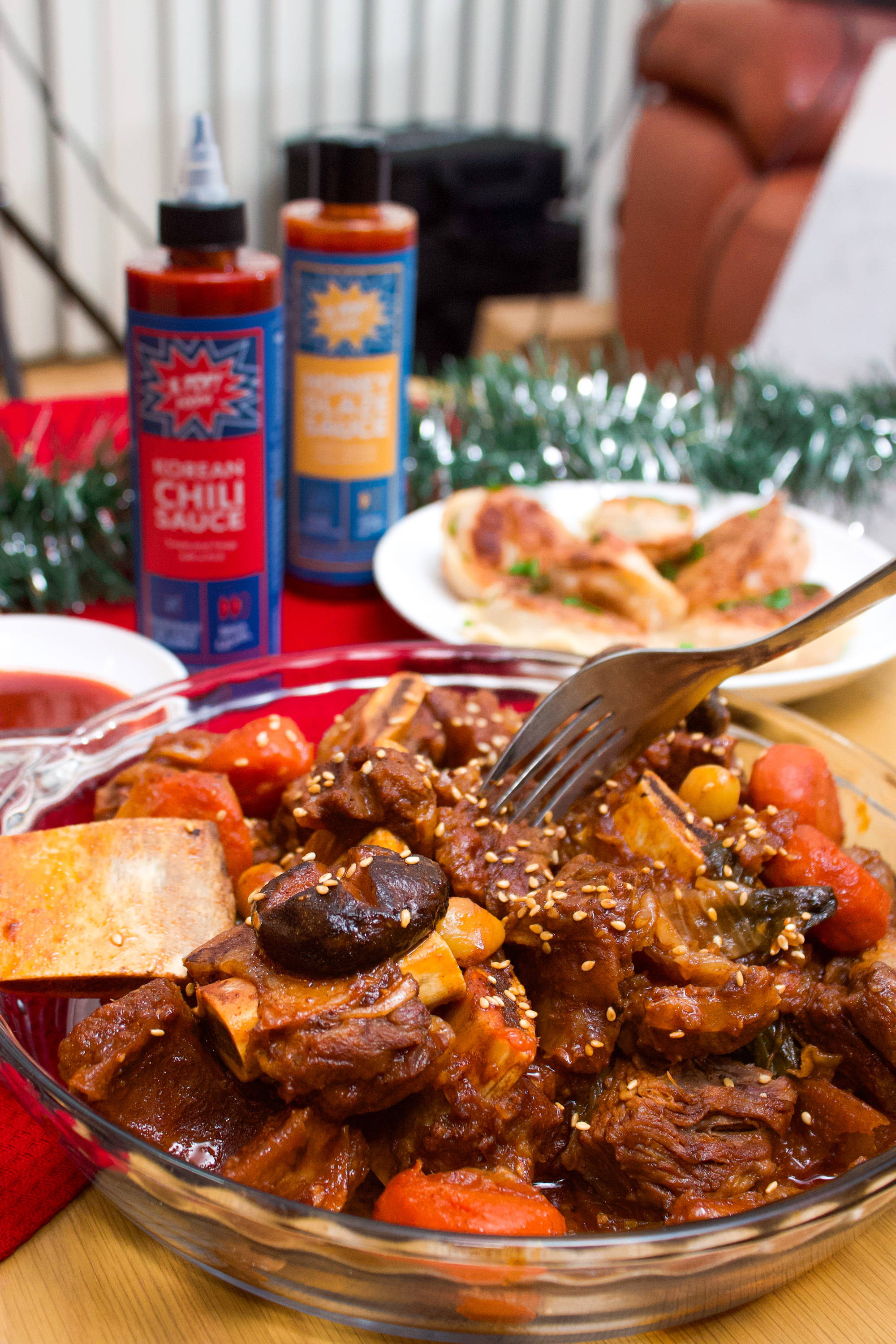 Directions
Soak ribs in water for 30min to 1 hour. This will help get rid of any blood and tenderize the meat.
Mix the KPOP Sauce, soy sauce, garlic, pepper, rice wine, and water.
Slice the radishes and carrots into 1-2in. thick pieces.
Place radishes at the bottom of the InstaPot
Then place the meat and then the vegetables on top of the meat.
Pour in the seasoning and coat evenly.
Set InstaPot for 45min. and cook.
Enjoy! Top it off with more KPOP Sauce or KPOP XXX for an extra kick.