You know what they say, good things take time. This gochujang braised chicken is absolutely to die for. We're talking fall off the bone, tender, and juicy, with flavor that is so unbeatable it makes the wait totally worth it. Despite it taking a little longer to cook, the cooking process itself is actually so easy! You almost won't even feel like you're cooking, just let the stove do all the hard work.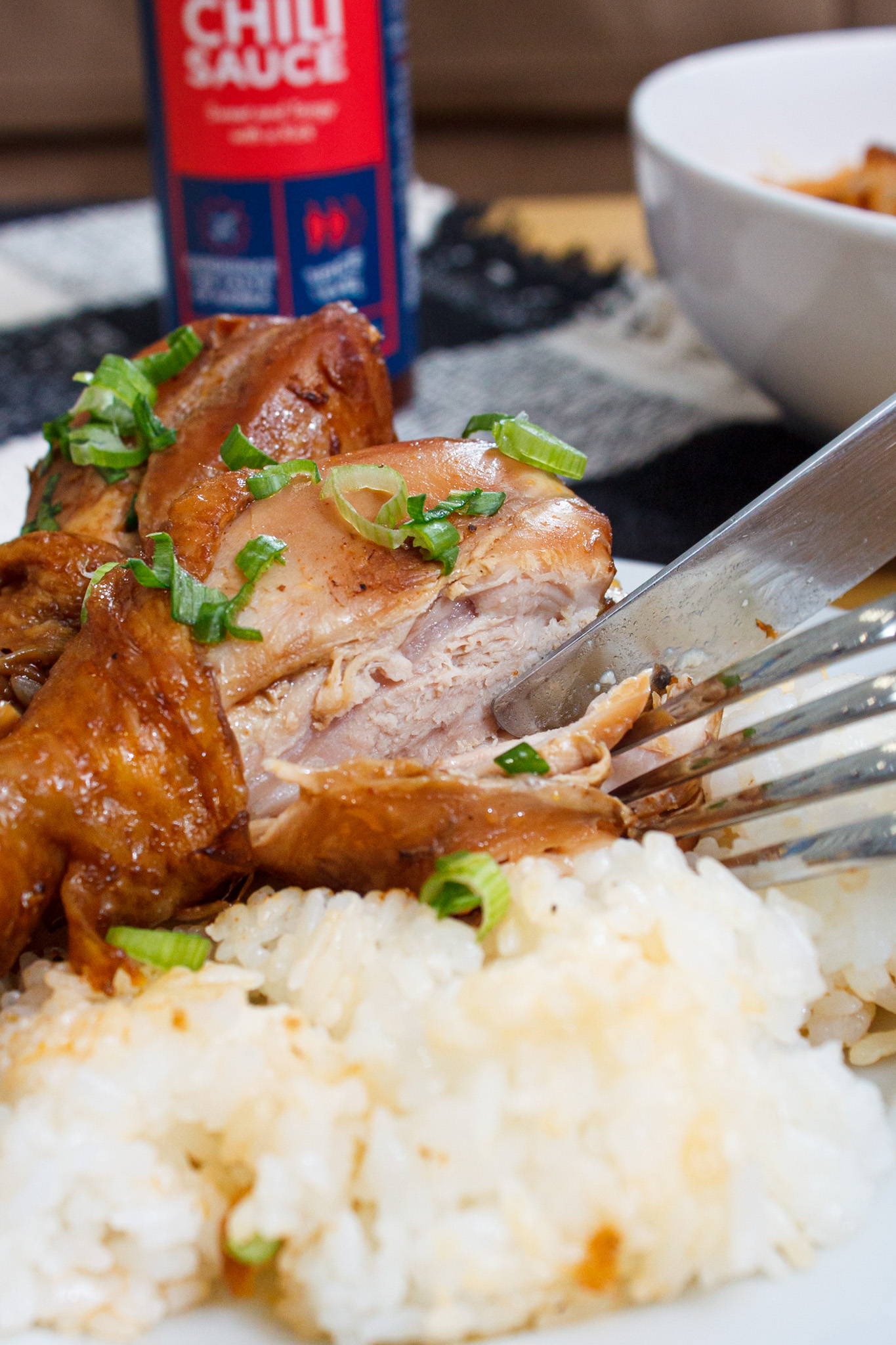 Serves:2 // Prep Time:10 minutes // Cook Time:1 hour
Ingredients
1 onion, finely chopped
4 garlic cloves, finely grated
2-inch piece ginger, peeled, finely grated
1/4 cup soy sauce
2 tablespoons of sugar
1 tablespoon mirin
1 tablespoon sesame oil
1 teaspoon ground black pepper
Salt
2 tablespoons unsalted butter
2 tablespoons vegetable oil
2 cups chicken broth
3 scallions, white and pale-green parts only, cut into 1-inch pieces
1/4 cup of  Korean Chili Sauce
Directions
In medium bowl, mix onion, garlic, ginger,

Korean Chili Sauce

, soy sauce, sugar, mirin, sesame oil, and pepper. Set sauce aside.
Season chicken generously with salt.
Heat butter and vegetable oil in medium heavy pot over medium heat. Once melted, add chicken, turning occasionally until lightly browned.
Add sauce and bring to a simmer; cook until sauce thins out.
Pour in broth and bring to a boil.
Reduce heat, partially cover pot and let simmer. Turning occasionally, until chicken is tender. (45-55minutes)
Add scallions to chicken. Season with salt and pepper to taste.
Plate chicken and it's ready to eat!
Pair this with vegetables and a carb of your choice and dinner is served! Cook a larger batch and this is the perfect meal prep dish that you won't get sick of. 😋