This dish was inspired by the ever so tasty chili oil noodles! It's made by frying garlic and onions and topping with soy sauce, sesame oil, and our gochujang sauce. It's super simple, yet super flavorful and delicious!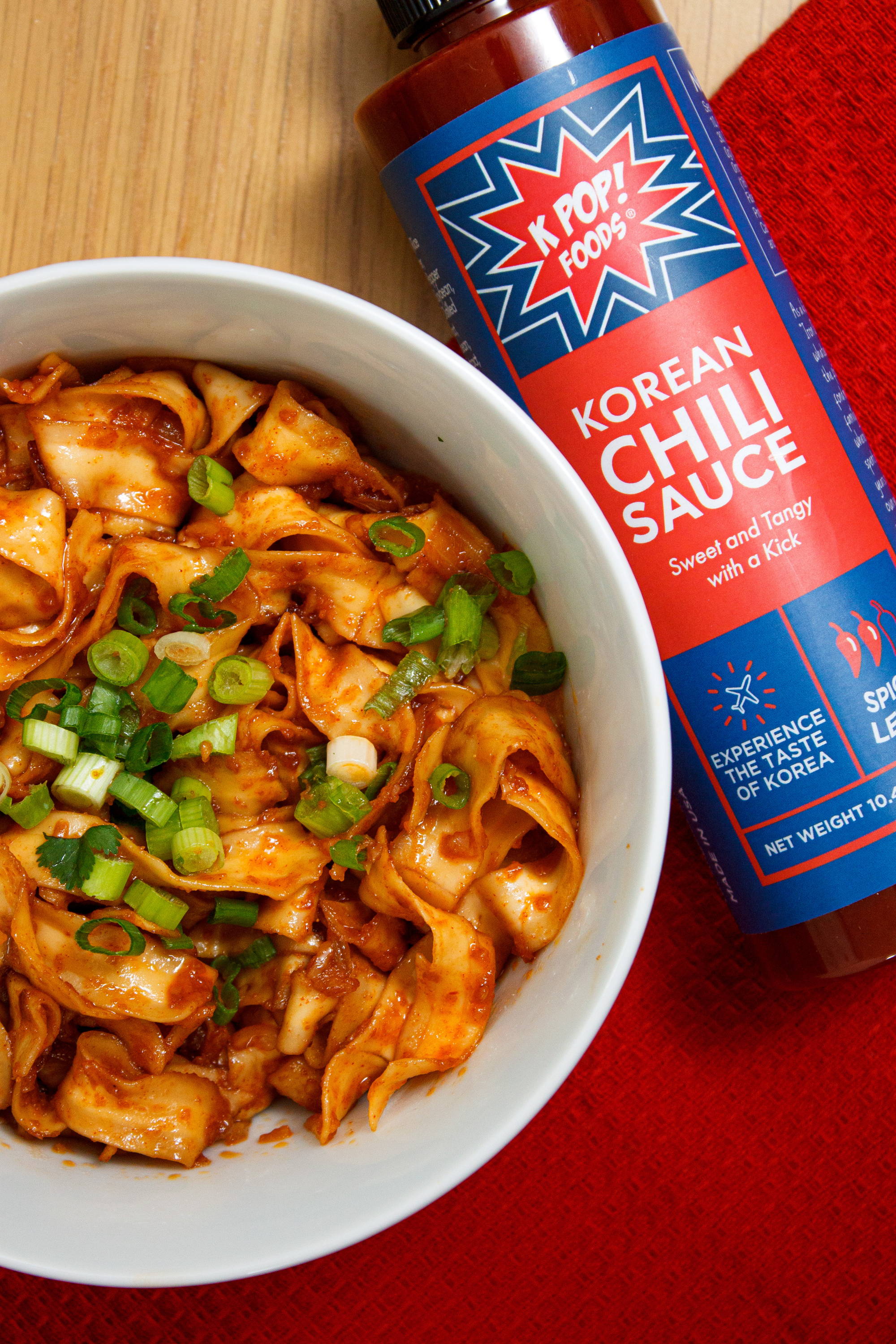 Serves: 1 // Prep Time: 5 min. // Cook Time: 10 min.
Ingredients:
1 head fresh garlic, minced

1/4 white onion, diced

1 tsp sesame oil

2 tbsp soy sauce

3 tbsp. KPOP Sauce

Rice noodles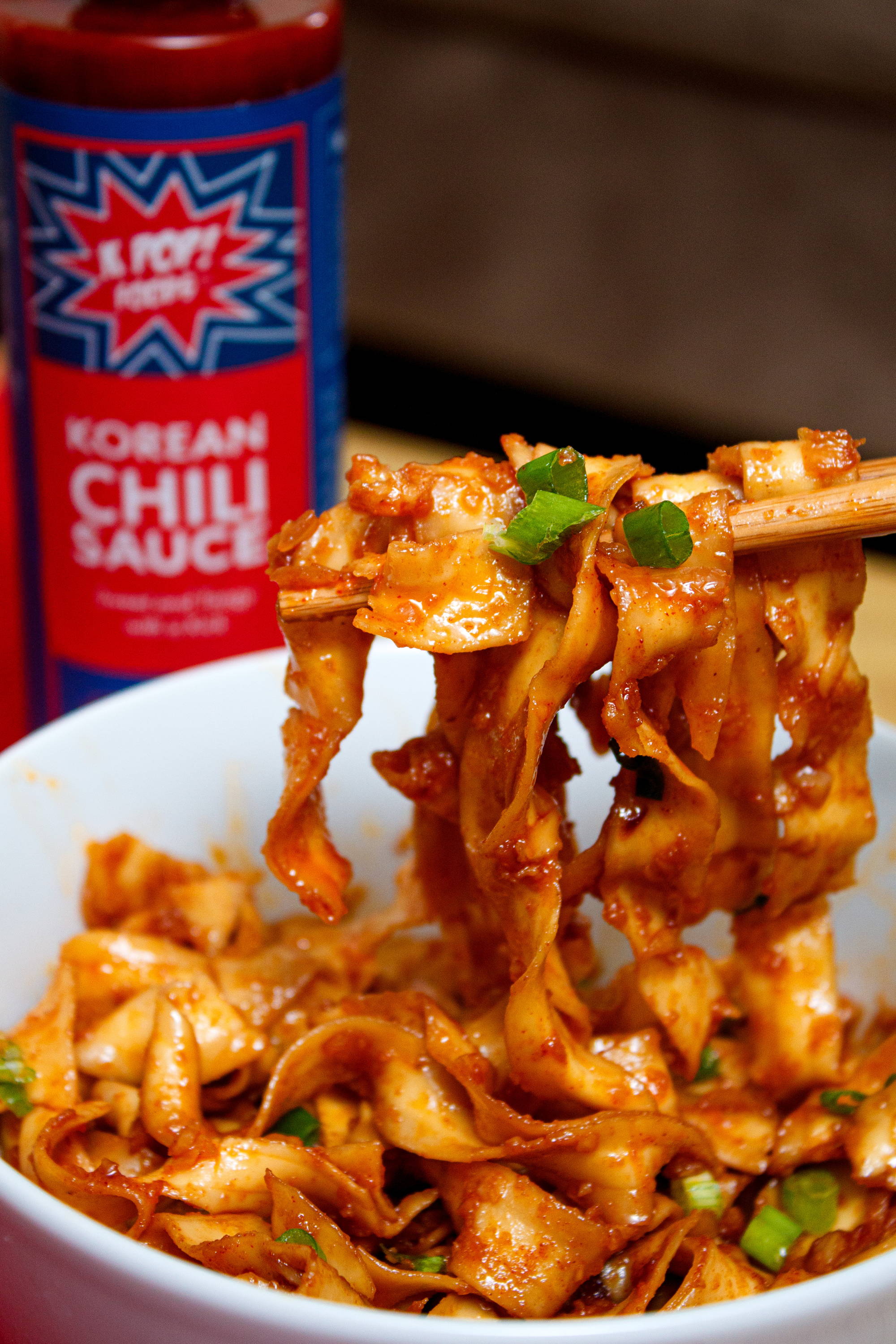 Directions
Fry minced garlic and onion in cooking oil until crisp.
Add in cooked noodles and soy sauce.
Lastly, add in sesame oil and KPOP Sauce.
Garnish with green onions and more KPOP Sauce or KPOP XXX for a kick!