We've added a twist to plain old jalapeño poppers! Make these for your spooky Halloween celebrations and surprise your friends with the scariest (or cutest) appetizers they've ever seen!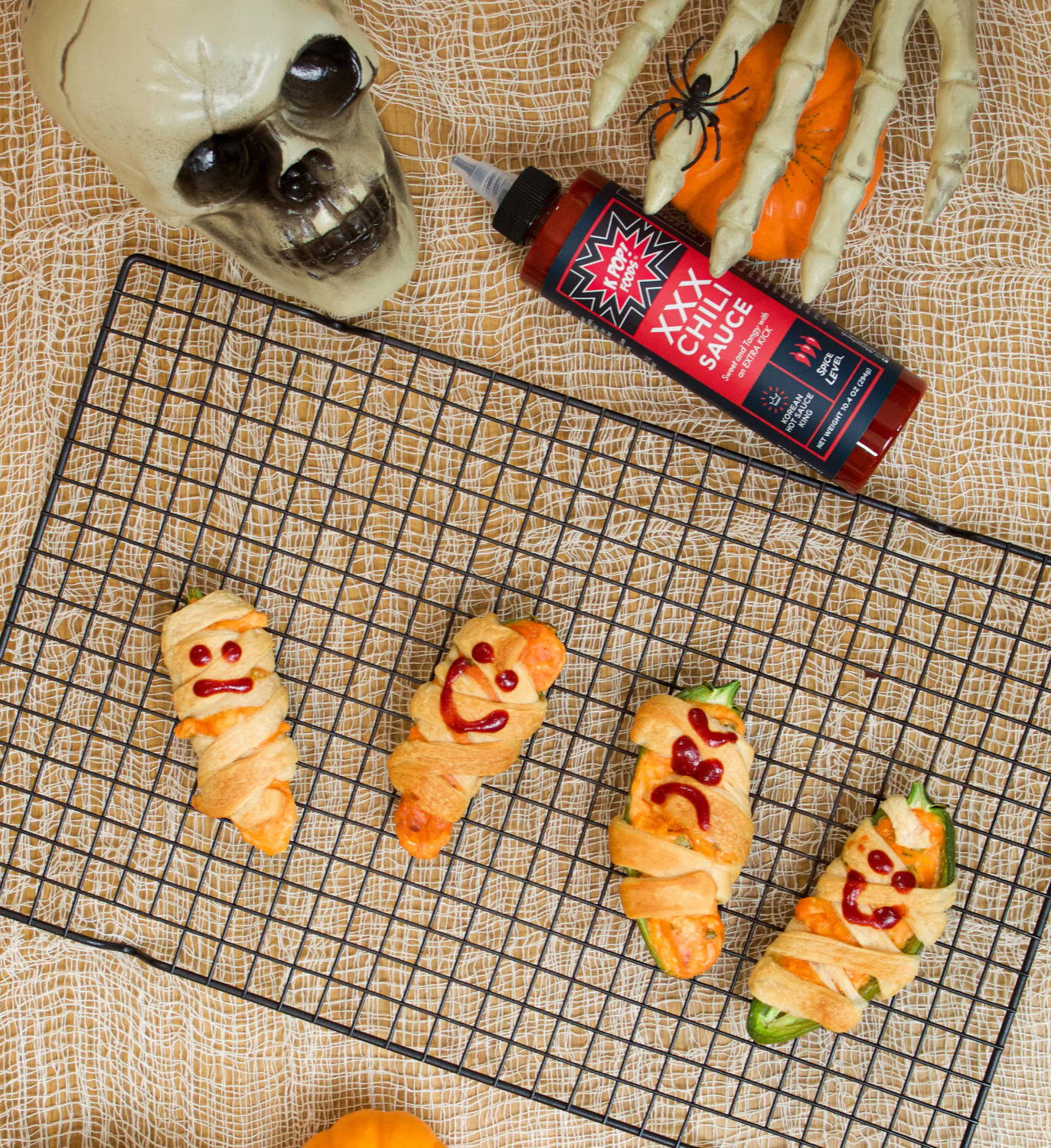 Serves: 8 / Prep Time: 20min. / Cook Time: 15 min.
Ingredients 
4 oz. cream cheese at room temperature
2 oz. sharp cheddar, grated or shredded
1 scallion, finely chopped
4 tbsp KPOP XXX
4 small jalapeños
1 sheet crescent roll dough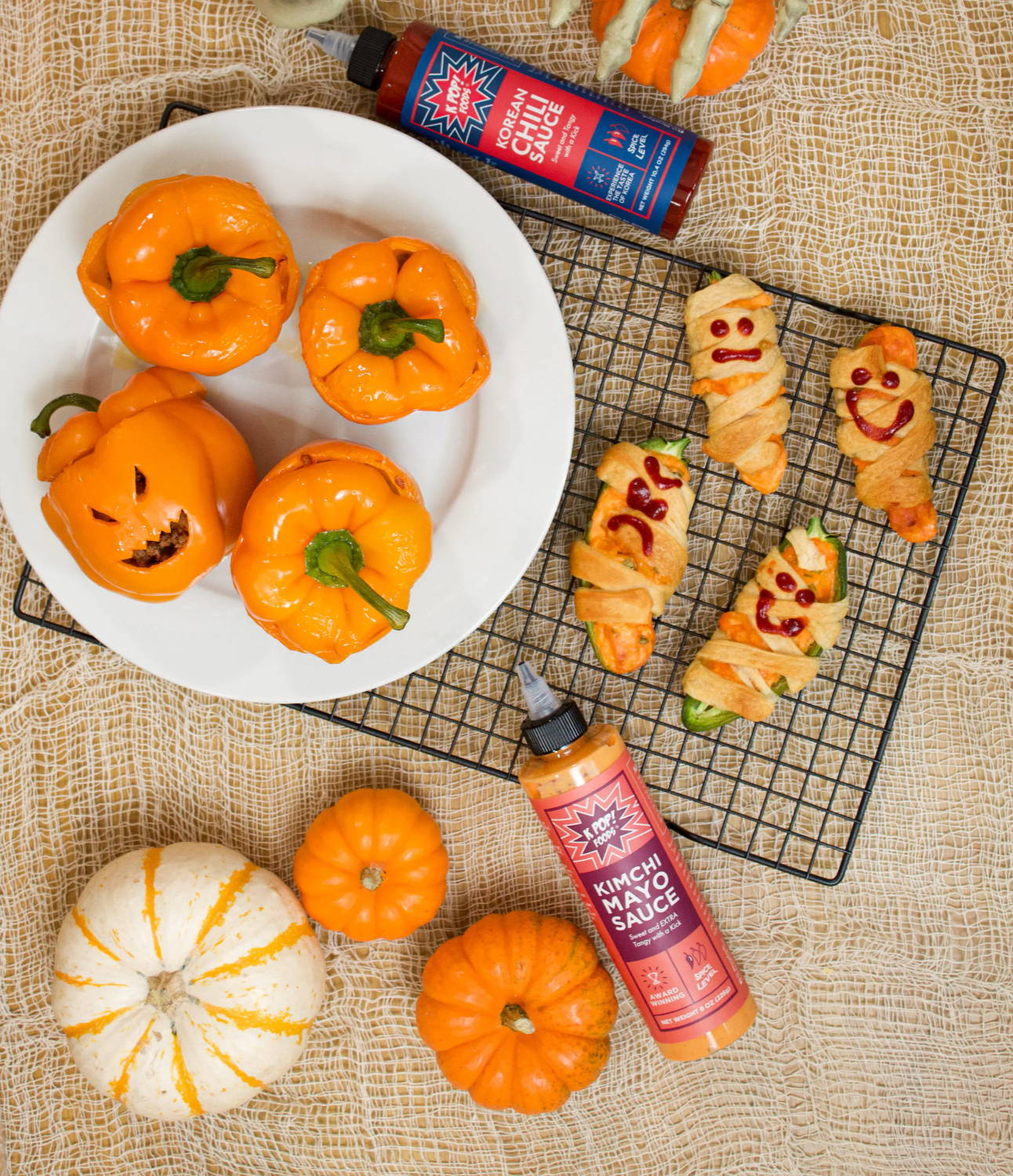 Directions
Preheat oven to 375°F and line a baking sheet with foil or parchment paper.
Combine cream cheese, cheddar cheese, scallion, and KPOP XXX in a resealable plastic bag.
Cut jalapeños in half lengthwise and remove seeds.
Cut the corner of the resealable bag and pipe the cheese mixture into the jalapeños halves.
Unroll the crescent dough and cut into 1/4" strips.
Wrap the jalapeños with 2 strips each to create a mummy-like pattern.
Bake for 15 min. - until golden brown.
Let jalapeño poppers cool and decorate with your favorite KPOP sauce!