Gochujeon (not to be mistaken with gochujang) is pan fried stuffed peppers! These are great because you can use whatever filling your heart desires. They're perfect for an appetizer or an afternoon snack.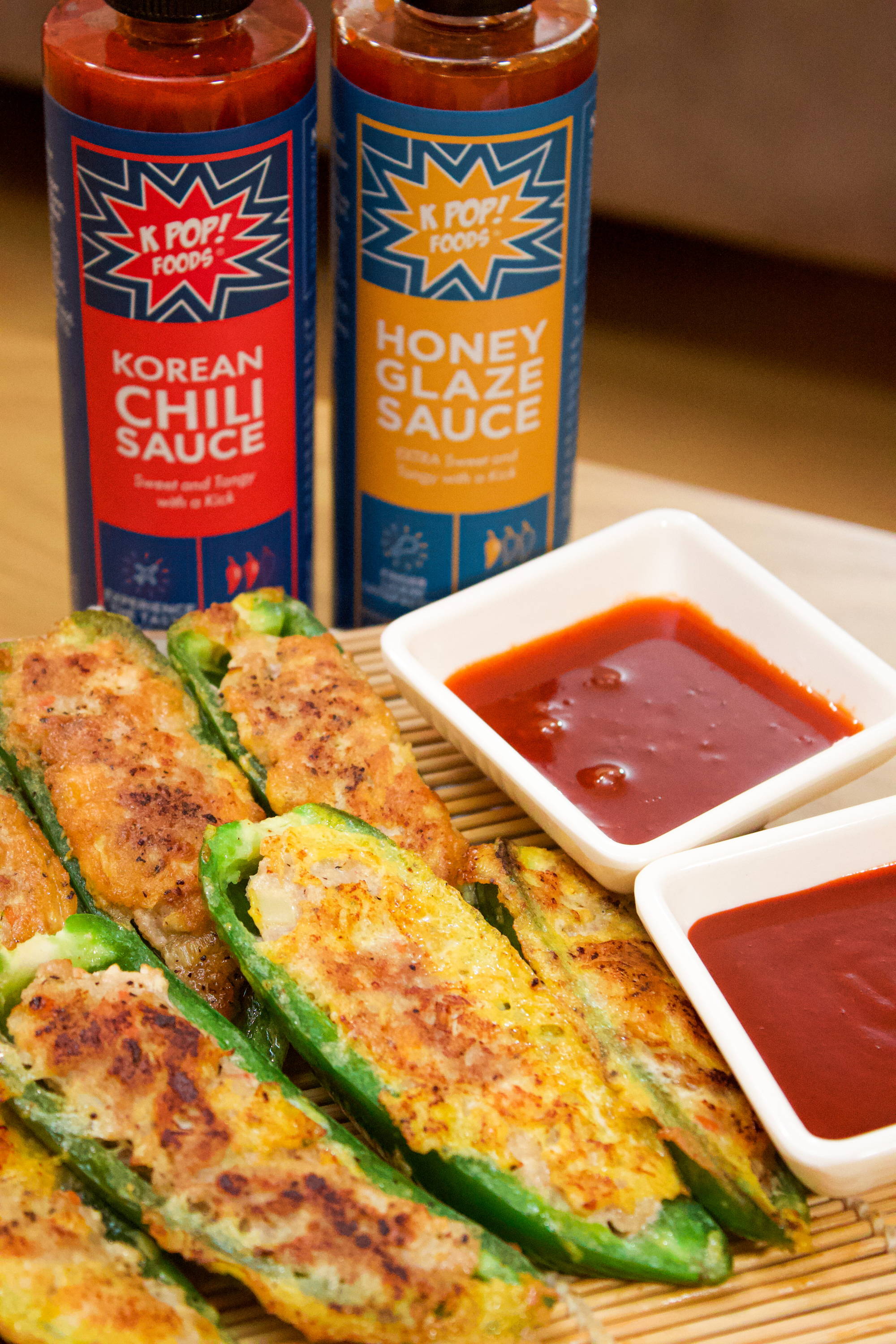 Makes: 20 halves // Prep Time: 15 min. // Cook Time: 5 min.
Ingredients 
10 large green peppers or

jalapenos

200g of ground pork

1/2 package of firm tofu

1/2 small onion

1/3 carrot

1/2 green onion

2 eggs

1 tsp salt

2 tsp sugar

pepper to taste

1 tbsp. of flour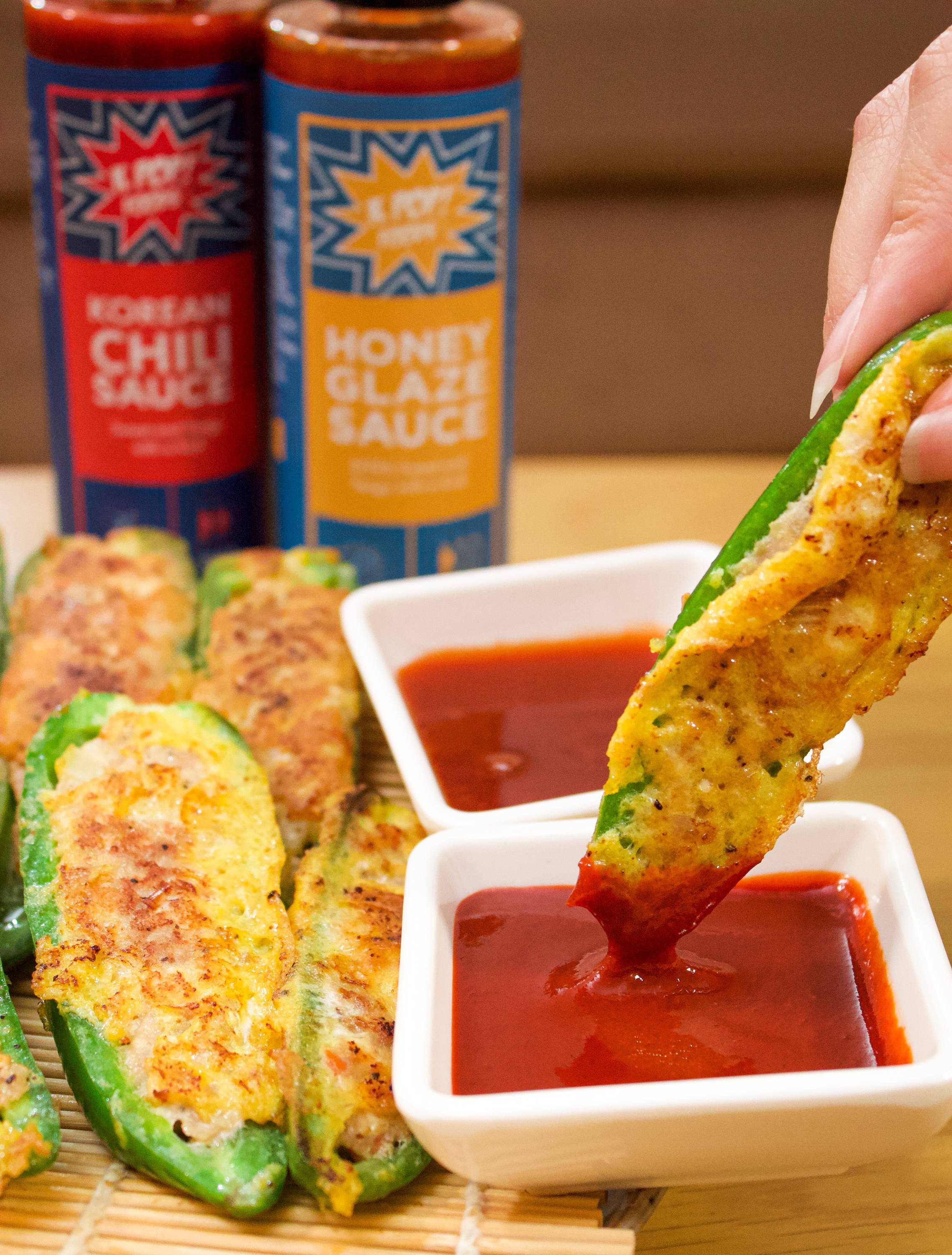 Directions
Cut peppers in half and scoop out the insides and seeds.

Dry the inside of the pepper.

Beat eggs and set aside.

Put ground pork in a mixing bowl.

Add chopped onion, carrots, green onions into bowl.

Dry the tofu, crumble, and add it into the bowl.

Add 1 tsp salt, 2 tsp sugar, pepper and mix it well.

Sprinkle flour onto the inside of the peppers (it will help the filling stick to the pepper).

Add filling into the peppers.

Coat peppers in egg and add to heated pan. Grill the meat side first.

Grill them over medium and low heat slowly.

Once the filling is cooked, flip, and slightly grill the peppers. Don't cook them for too long, if they get too soft, the filling will come out.

Enjoy with KPOP Sauce or KPOP Honey Glaze!