Green beans don't have to be bland. This recipe will change your mind about these delicious veggies with everything you could ask for in a dish - texture, flavor, and cheese!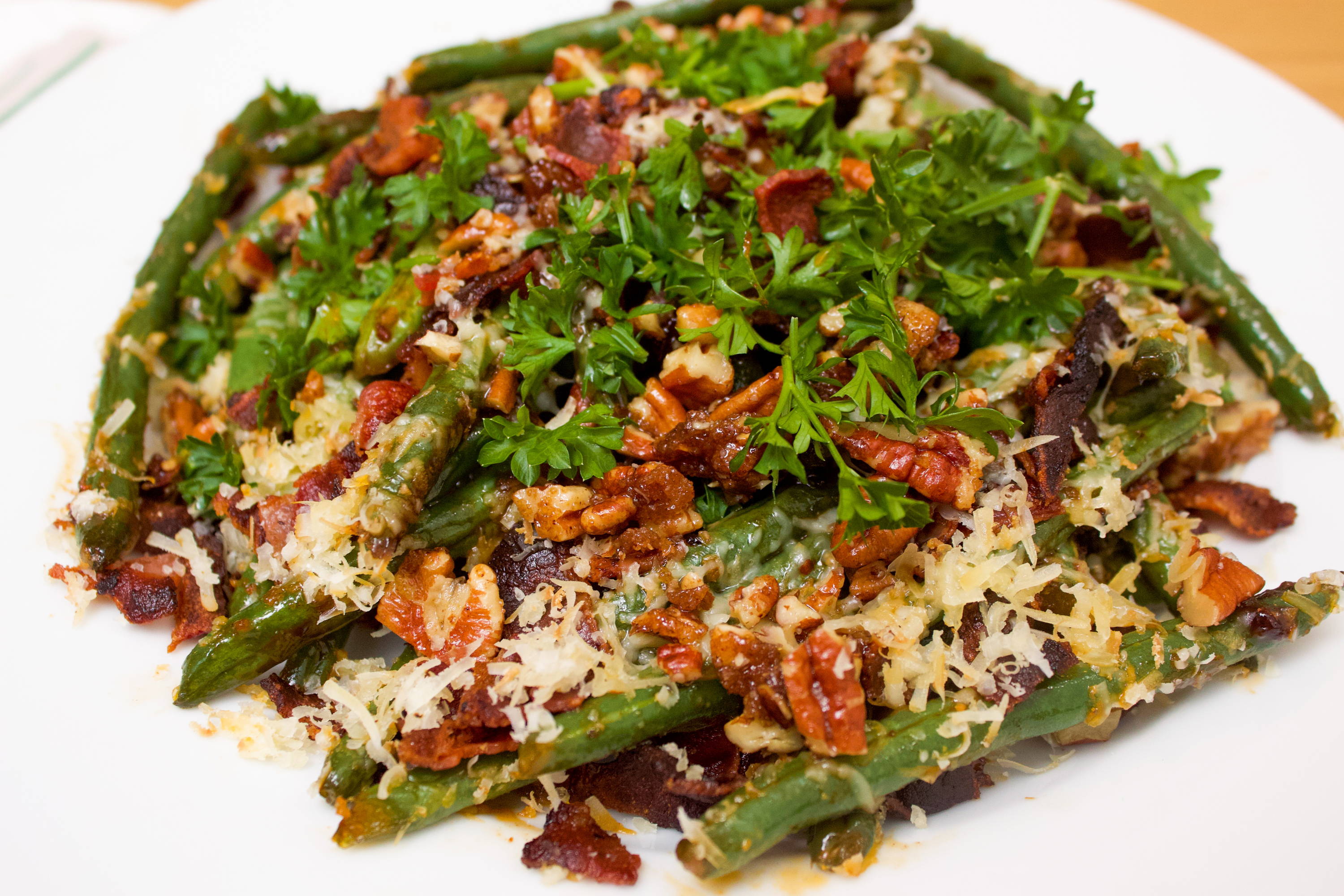 Serves: 4 // Prep Time: 10 min // Cook Time: 6 min
Ingredients 
1 1/2

 

lbs

 

fresh green beans, trimmed

2

 

tablespoons

 

butter

1

 

shallot, diced

2

 

garlic cloves, minced

dash of red pepper

4 tbsp KPOP Honey Glaze
8 bacon slices, crumbled
1/4 cup parmesan cheese, grated
1/3 cup candied pecans, chopped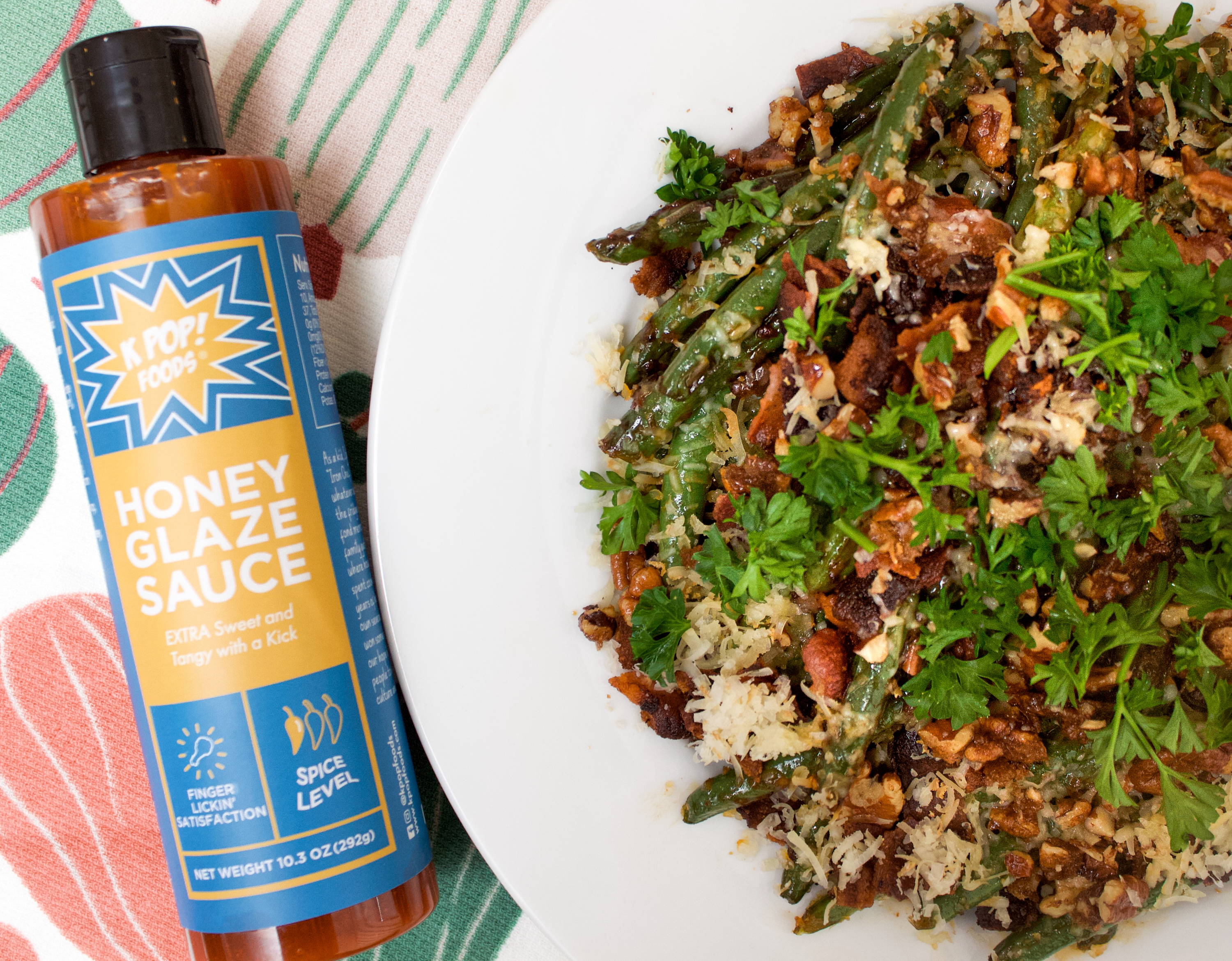 Directions
Blanch green beans in a large stock pot of salted boiling water for 2 minutes. Drain and transfer beans to a large bowl of ice water.

Melt butter over medium heat in a large skillet. Add shallots, garlic and red pepper flakes and saute for 1 minute.
Add beans and KPOP Honey Glaze Sauce and continue to saute until beans are evenly coated in the sauce and beans and cooked to desired crisp-tenderness.
Taste and season with additional red pepper flakes and freshly cracked salt and pepper to taste. Garnish with caramelized pecans, bacon and parmesan.
Most importantly, enjoy!