Our KPOP Honey Glaze Baked Salmon recipe is going to be your new go-to favorite for an easy weekday dinner or an easy weekend showstopper! It's deliciously flavorful and perfectly flaky, and the best part is that it's only four ingredients. Blow your competition out of the water and impress everyone with this easy-to-make and savory dish.Intro blurb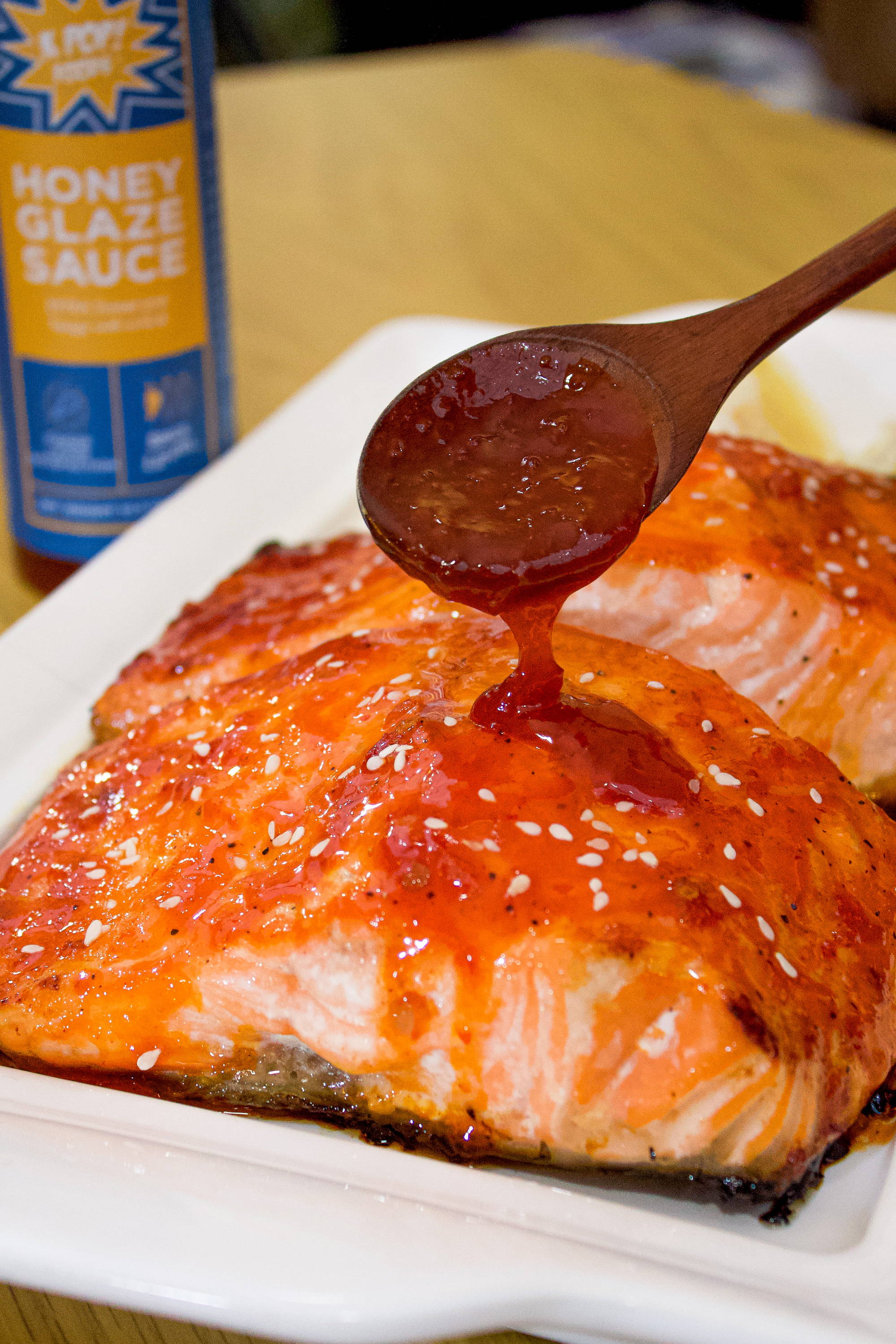 Serves: 2 // Prep Time: 15 min. // Cook Time: 15 min.
Ingredients 
Two 6- to 8-ounce salmon fillets, skin on
Kosher salt and freshly ground black pepper
Lemon wedges and sesame seeds (for garnish)
Directions
Preheat the oven to 425 degrees.
Season salmon with salt and pepper.
Place salmon, skin side down, on a non-stick baking sheet or in a non-stick pan with an oven-proof handle.
Cover in KPOP Gochujang Honey Glaze Sauce, basting once halfway through.
Bake until salmon is cooked through, about 12 to 15 minutes.
Serve with an extra pour of KPOP Gochujang Honey Glaze Sauce, with a wedge of lemon, or some sesame seeds and enjoy!