Pork chops are always a hit! Try them with our Honey Glaze sauce for a delightful sweet&savory twist to your usual recipe. Not a fan of the sweet and savory combo? Replace Honey Glaze Sauce with Original KPOP Sauce for a deep, smokey, umami flavor.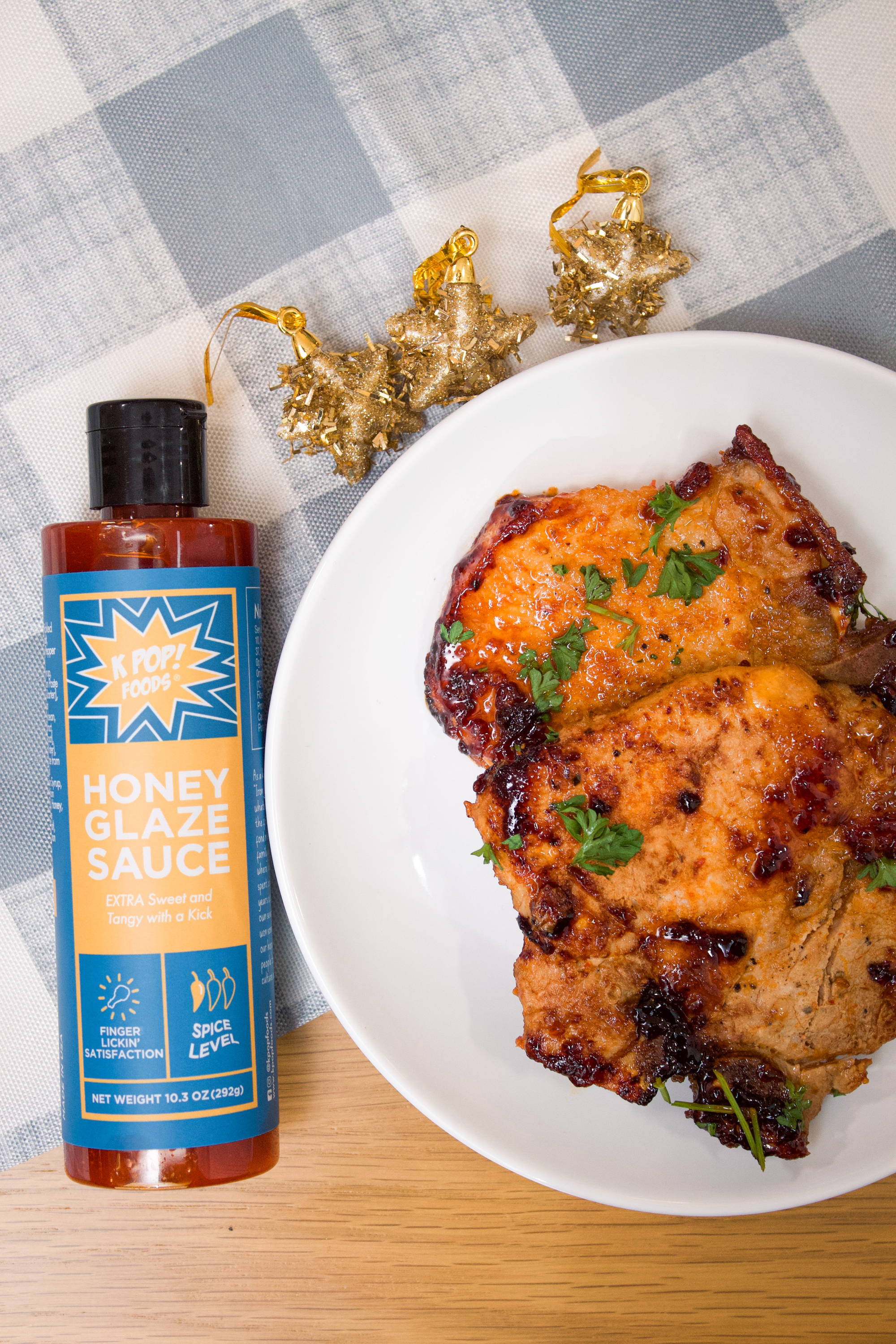 Serves: 2 // Prep Time: 10min. // Cook Time: 12min.
Ingredients 
2 pork chops bone in or out

Salt and pepper, to season

½ tsp. garlic powder

1 tbsp. olive oil

½ tbsp. unsalted butter

3 cloves garlic, minced

⅛ cup KPOP Honey Glaze

1/8 cup water

1 tbsp. rice wine vinegar (or any white vinegar)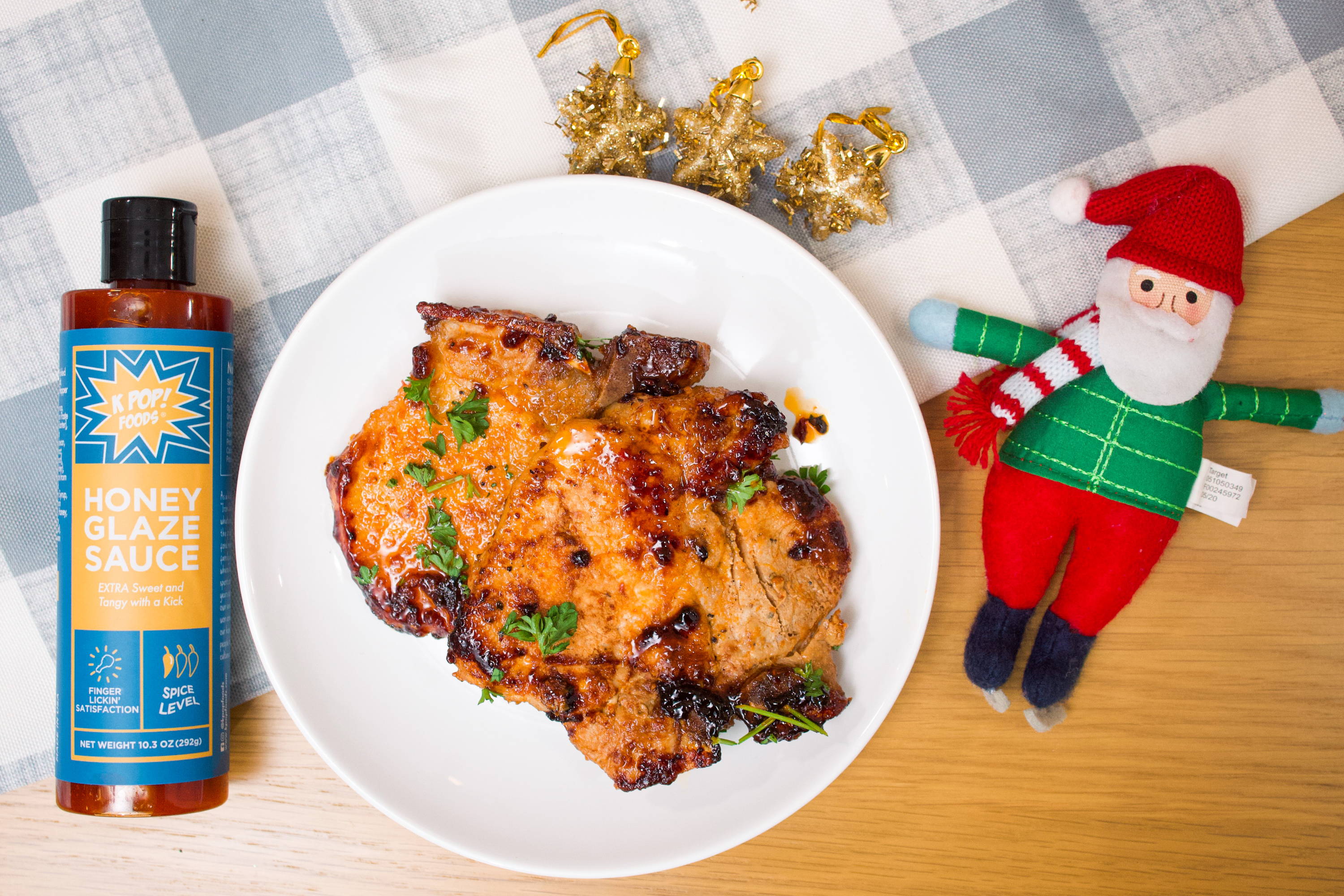 Directions
Season pork chops with salt, pepper, and garlic powder for at least 20min. before cooking.
Preheat pan on medium heat.
Add pork chops to pan and sear on both sides until golden brown and cooked through (about 4-5min. each side).
Set aside the pork chops and reduce heat.
In the same pan, melt butter and saute garlic.
Add KPOP Honey Glaze, water, and vinegar.
Increase heat to medium-high and reduce the sauce until it thickens.
Add pork chops back into pan and char on each side for 1-2 min.
Top with more Honey Glaze if desired and enjoy!