If you don't feel like cooking a new meal every single day, try cooking a yummy Italian 🇮🇹casserole! If you follow this simple recipe, you can enjoy a casserole that is delicious whether it's fresh off the pan or leftover to be eaten the next day!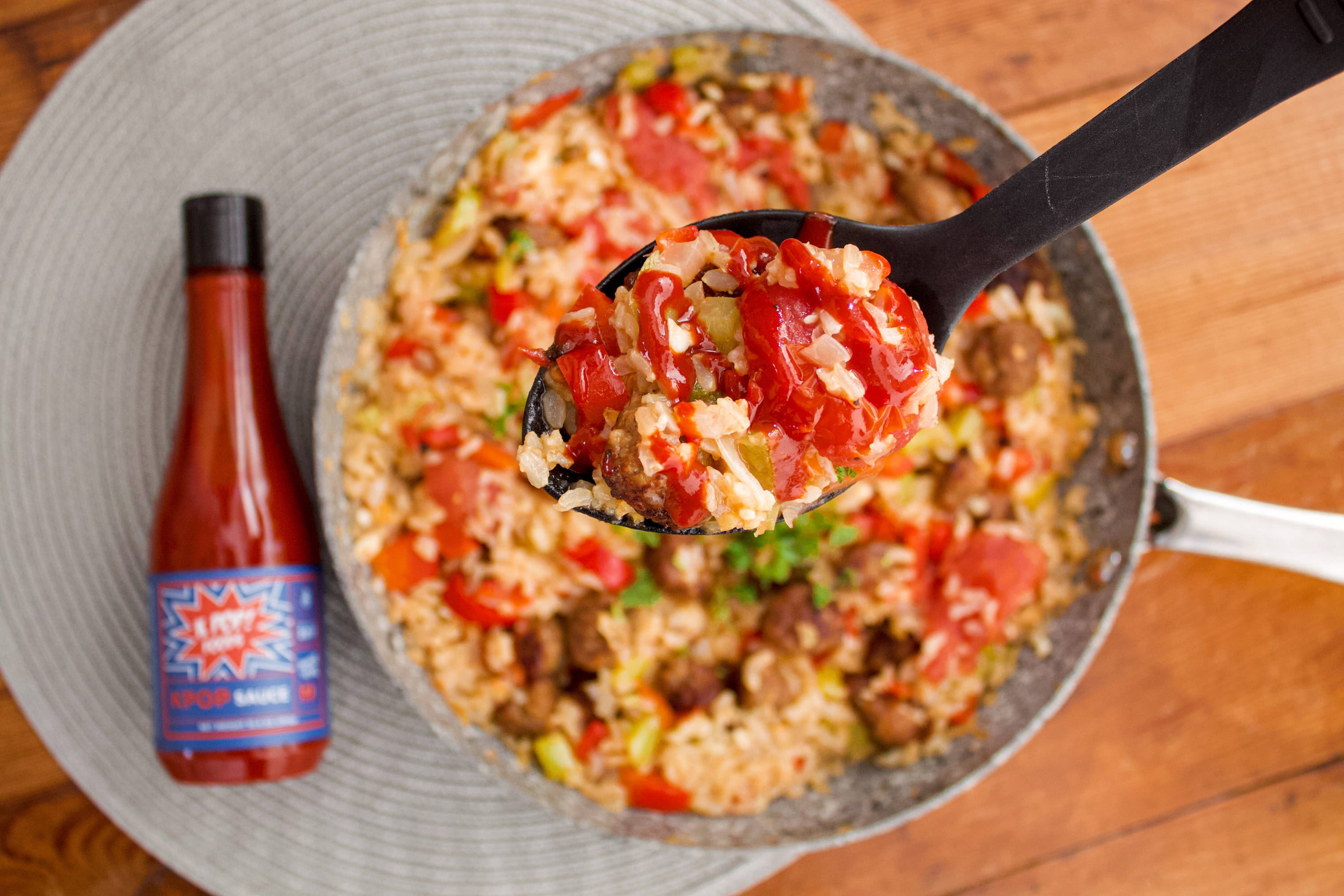 Serves: 4-5 / Prep Time: 10 min / Cook Time: 15 min
Ingredients 
Italian chicken sausage (pre-cooked)

bell peppers

dried basil

red pepper flakes

brown rice

low sodium chicken broth

roasted tomatoes

parsley for garnish
Directions
Cut up the Italian sausage into bite-sized pieces.

Brown the sausage slices in a large nonstick skillet, then remove the cooked sausages to a plate.

Sauté the peppers, onion, and spices.

Add the rice, garlic, and red pepper flakes. Stir well so that the ingredients coat the rice evenly.

Cook for about 5-10 minutes, until fragrant. Pour in the broth and tomatoes afterwards.

Bring the casserole to a boil and stir, then cover the pan and let it simmer.

Add the sausage and turn off the heat. Let the pan stand with the lid on for a few minutes, until the rice is tender.

Sprinkle the casserole with parsley for a nice garnish and drizzle on KPOP Sauce for an extra addition of flavor and enjoy!
We hope our recipes can inspire our KPOP Foods Fam to enjoy effortlessly delicious meals at the comfort of your homes! Happy cookin' everyone and stay saucy. 😋
---