Nothing beats the feeling of warm comfort food. ☺️ Janchi guksu translates to "banquet" or "feast noodles", as it's traditionally served during celebrations. It's simple and made with just a few ingredients - vegetables, eggs, anchovy broth, and somen. You can adjust the toppings to whatever your liking is. However, the most significant ingredient is the somen noodles which are long and thin, symbolizing long life. There's no better wish for a loved one than that! ❤️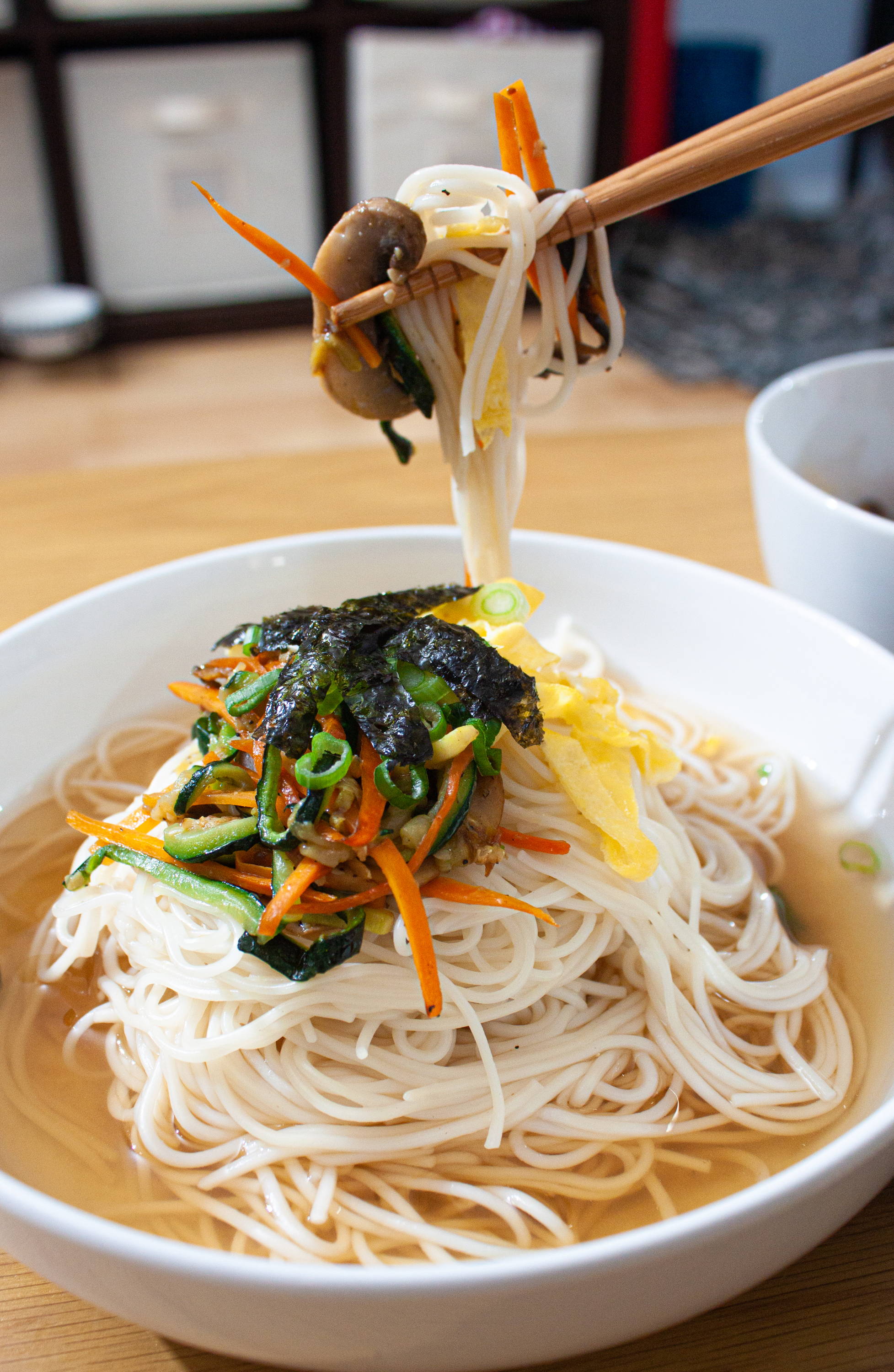 Serves:1 // Prep Time:10 minutes // Cook Time:30 minutes
Ingredients 
4 ounces somen noodles
2 1/2 cups soup broth of your choice
1 tbsp of soy sauce
Kosher salt
Black epper
2 sliced mushroom caps
1 small carrot, julienned
Half Zucchini, julienned
1 tbsp canola oil
1 Egg
Scallions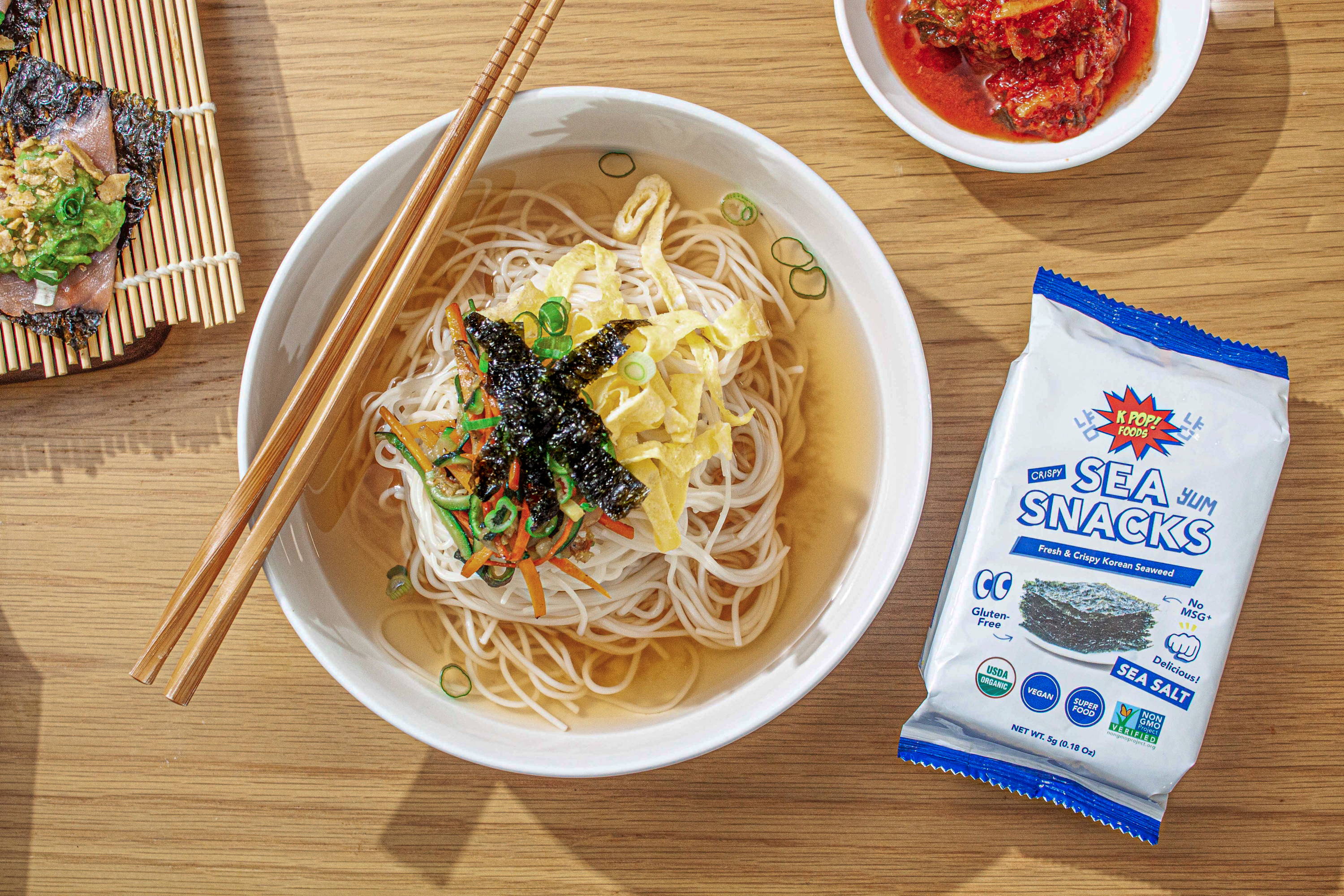 Directions
In a small pot over low heat, add broth and season with the soy sauce, salt, and pepper to taste. Let simmer while you prep ingredients.
Sprinkle salt over julienned zucchini and set aside for 5-10 minutes, then drain out excess liquid.
Add oil to skillet over medium high heat, sauté zucchini for 1-2 minutes.
Push the zucchini to side and sauté the julienned carrots and mushrooms over medium high heat for 1-2 minutes. Season salt and pepper to taste.
Beat egg and fry into a thin sheet. Roll it up and thinly slice.
Boil water in a medium pot, cook somyeon noodles according to the package instructions.
Drain quickly and rinse in cold water.
Place the noodles in bowl, ladle hot broth all over noodles. Add sautéed vegetables and egg on top of the noodles.
Garnish with chopped scallions and Sea Snacks.
Serve hot and enjoy!
Try this out the next time you're celebrating a birthday or congratulating someone on a big life transition! They'll definitely appreciate the sentiment and most importantly the delicious meal. 😋