This noodle dish, popularized by the movie Parasite, is a must try! The beef is cooked in our KPOP XXX Sauce, giving this dish an extra kick and the noodles are perfectly chewy. This flavor and texture combination is perfection in a bowl. 😋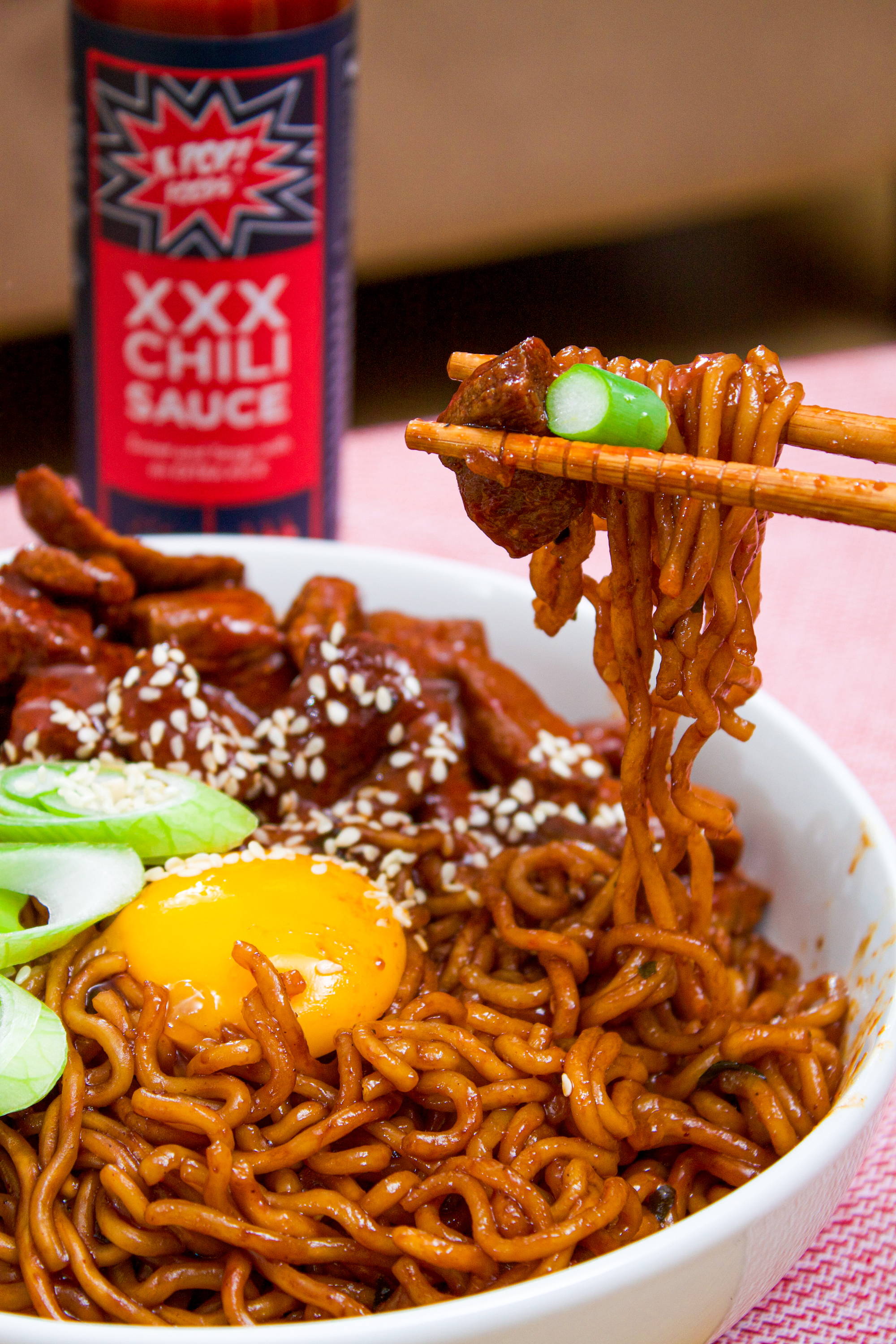 Serves: 2 // Prep Time: 5 min. // Cook Time: 15 min.
Ingredients 
1 bag Chapagetti instant noodles

1 bag Neoguri instant noodles

250 g. steak

1 L. of water

5 tbsp. KPOP XXX Sauce (use Original KPOP Sauce for less spice)

Salt and pepper to taste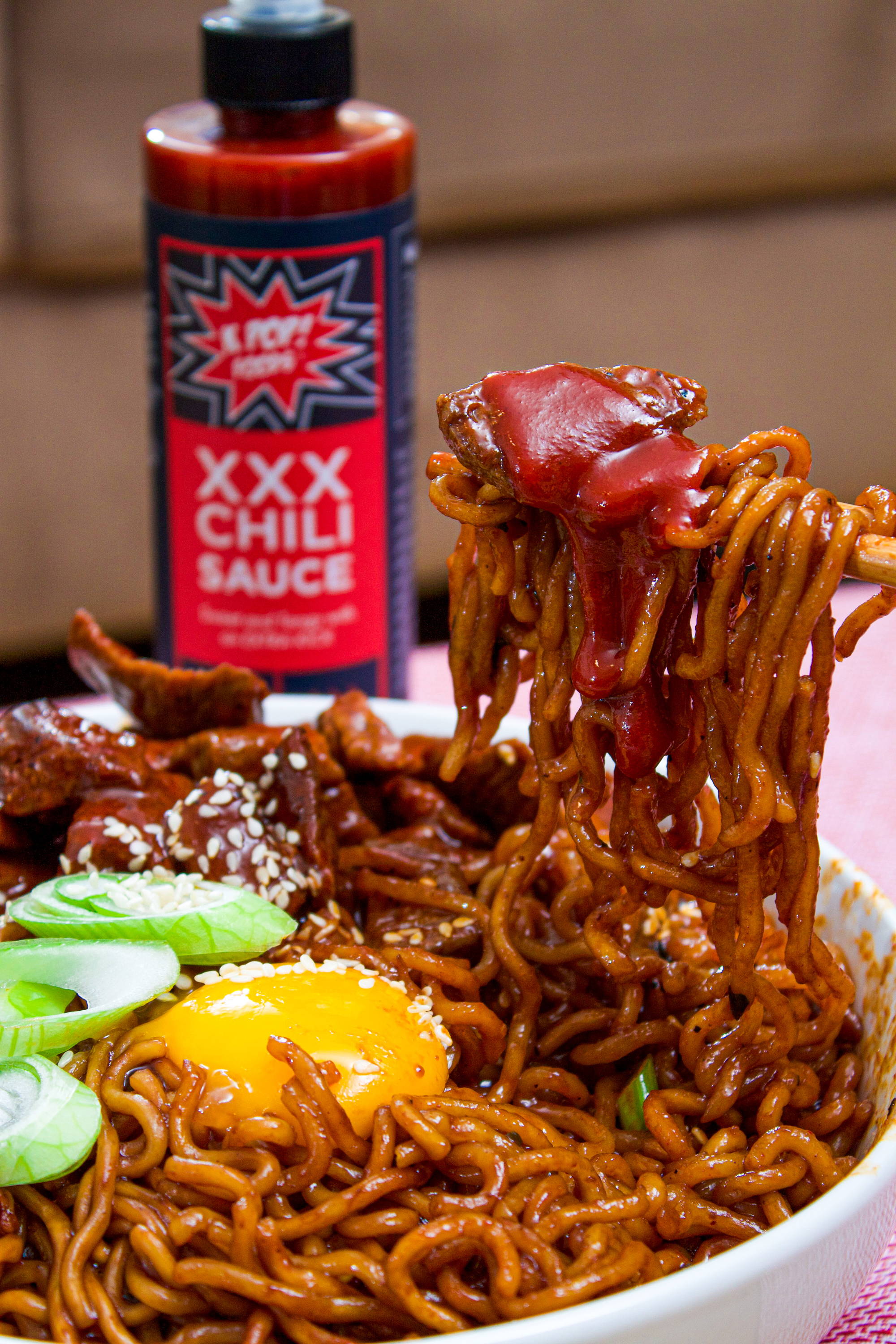 Directions
Steak Cubes:
Cut the steak into bite sized cubes.

Add olive oil and put the cubed steak into the hot pan.

Add some salt and pepper and cook each side for 1 minute.

Add KPOP

XXX Sauce.

Turn off the heat and leave in pan.
Noodles:
Fill the pot with 1L of water.

When the water is boiling, add Chapagetti noodles, Neoguri noodles and

the vegetable mix. Cook for 3-4 minutes.

Drain water but leave 1/2 cup of water for the sauce.

Add all of the Chapagetti sauce mix and

½ of the Neoguri soup mix

and put it back on the stove

on very low heat

and mix well.

Top with the steak cubes and mix well.
Top with more KPOP XXX Sauce for an extra kick or any of our other sauces for different flavor profiles!