Need the perfect crowd-pleasing side for an upcoming potluck, kickback, or Halloween party? Our kimchi macaroni salad's got you covered.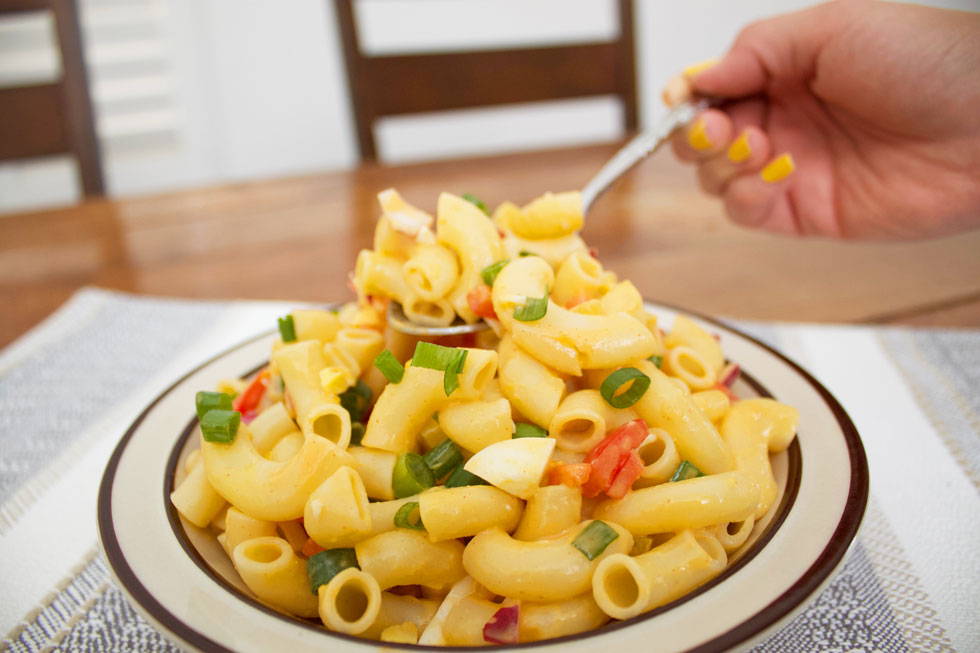 Serves: 10 / Prep Time: 10 min / Cook Time: 20 min
Ingredients 
1 lb elbow macaroni

3 hard-boiled eggs, diced

1 bell pepper, seeded and minced

1/2 red onion, minced

1/4 cup sweet pickles chopped

1 cup KPOP Kimchi Mayo sauce

1/4 cup + 1 tbsp pickle juice

2 tsp granulated sugar

1.5 tbsp Dijon mustard

Salt and pepper to taste
Directions
Cook pasta according to package.

Mince and dice vegetables while pasta is cooking.

Rinse pasta in cold water to cool, drain for 5-10 minutes.

Mix Kimchi Mayo, pickle juice, mustard, and sugar in separate bowl.

Add pasta, onions, bell pepper, and pickles in bowl and mix with sauce.

Mix and toss until evenly coated.

Enjoy!