Corn fritters are classic summer treat. Essentially they are a corn batter that is fried til golden brown for a crispy exterior and soft interior, much like pancakes! They can be served with syrup if you have a sweet tooth or with delicious Kimchi Mayo Sauce if you prefer savory foods!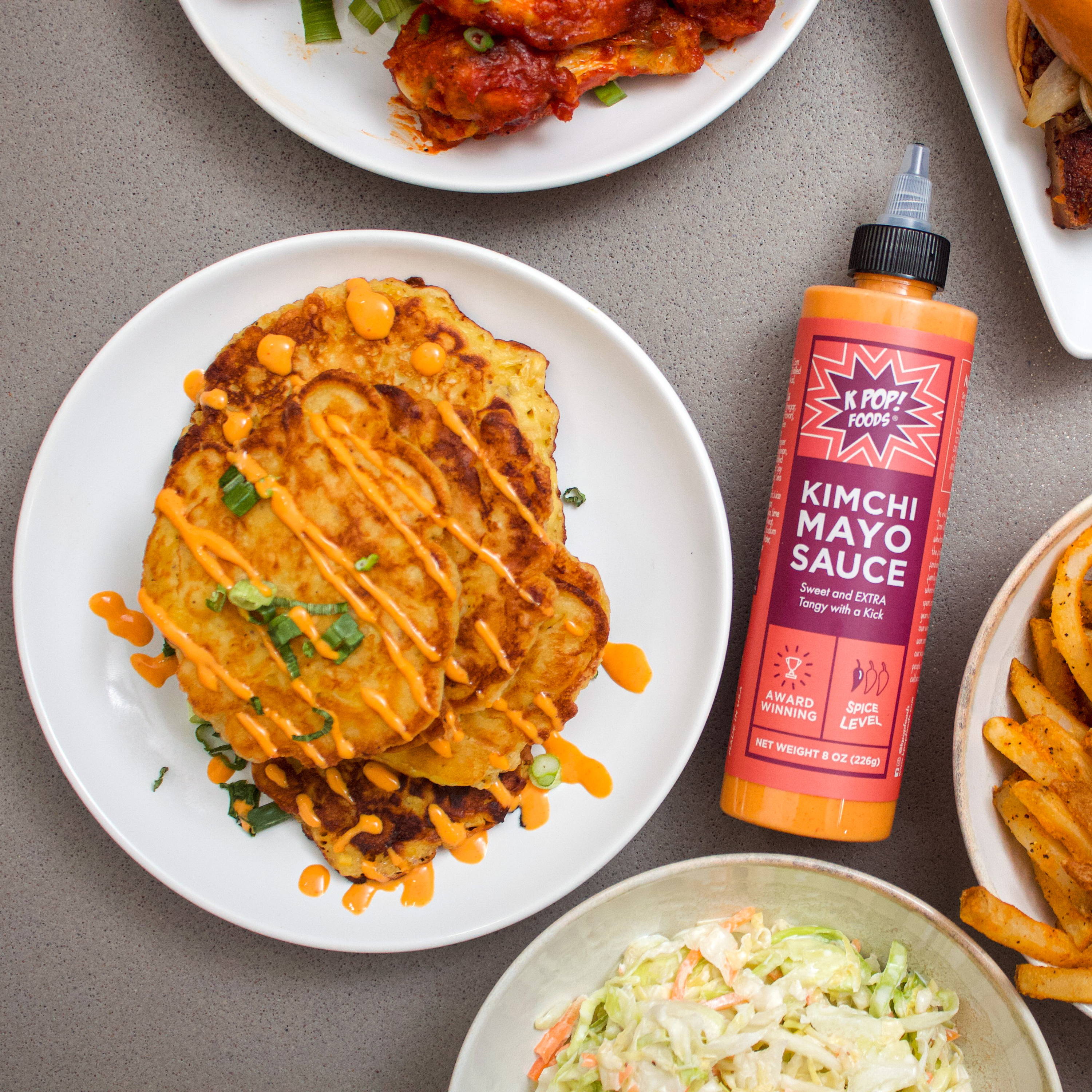 Serves: 7 fritters //Prep Time: 5 min. // Cook Time: 10 min.
Ingredients 
1.5

 

cups

 

corn kernels

1/2

 

cup

 

all-purpose flour

1/2

 

tbsp

 

sugar

1/2

 

tsp

 

baking powder

1

 

large eggs, lightly beaten

1/3

 

cup

 

heavy cream

1/4 tsp. salt

pinch of pepper

Vegetable oil, for frying

Sliced scallions, for serving

KPOP Kimchi Mayo, for serving
Directions
Stir together the corn kernels, flour, sugar, baking powder, salt, and pepper
Stir in the eggs and heavy cream until the batter is well-combined.
Coat the bottom of a large sauté pan with vegetable oil and place it over medium-high heat.
Once the oil is hot, scoop 2- to 3-tablespoon mounds of the corn batter into the pan, spreading it into a circular shape.
Cook the fritters for 2 to 3 minutes, then flip them once and cook them an additional 3 minutes until they're golden brown and cooked through.
Garnish with scallions and serve them with Kimchi Mayo Sauce for dipping.