Kimbap is similar to the Japanese sushi roll. It is easily customizable and even easier to make. All you have to do is add your favorite ingredients onto rice and seaweed and roll it up!
Kimbap is a popular picnic item in Korea. It is easy to travel with and easy to eat! They can be super refreshing on hot days and super filling depending what you add into it. We decided to make a spicy kimchi tuna kimbap with our Kimchi Mayo sauce! Read on to see how we did it.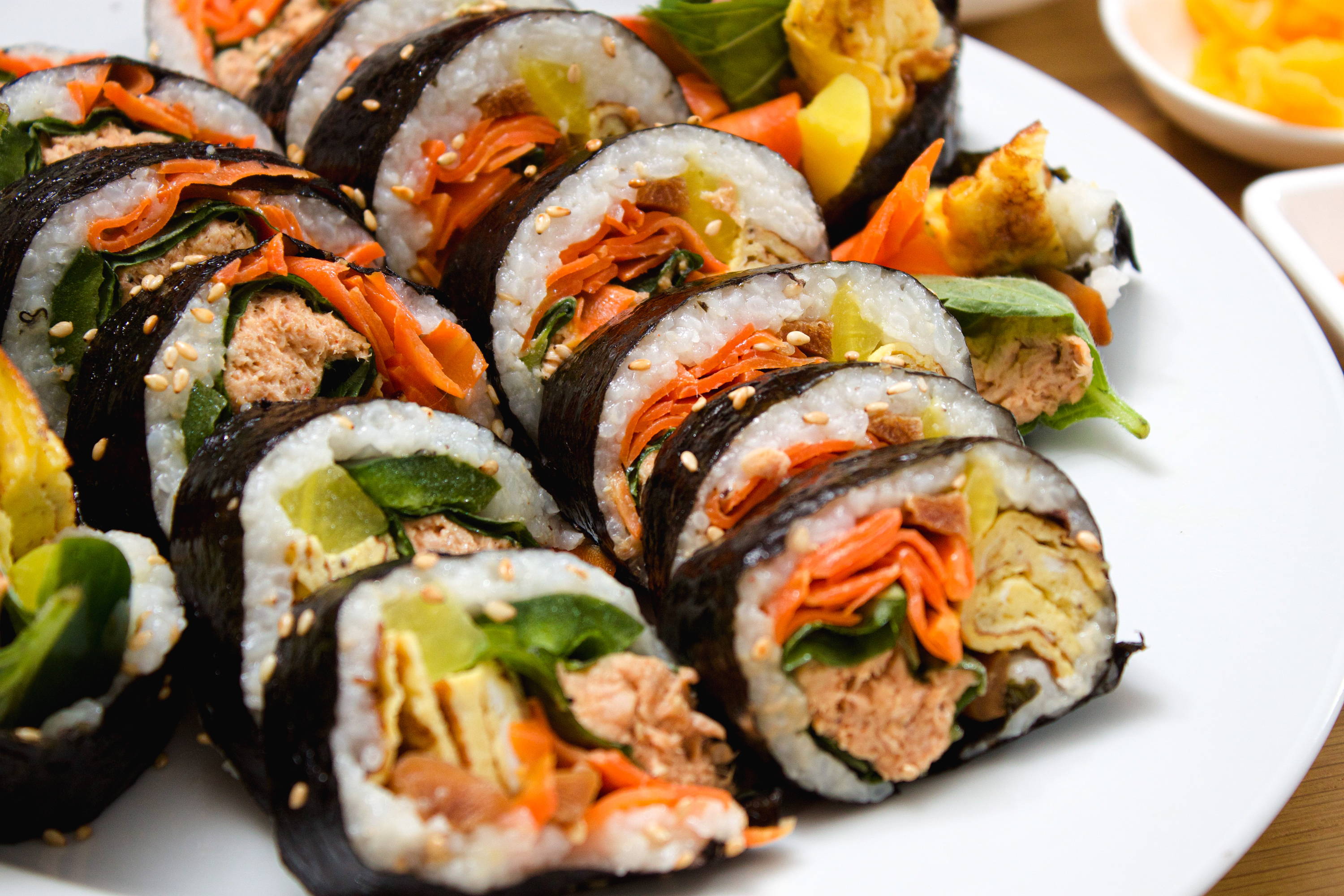 Serves: 2 // Prep Time: 10 min. //Cook Time: 5 min.
Ingredients
5 tbsp KPOP Kimchi Mayo
1 can of tuna
1 1/2 cup of cooked rice
2 tsp. sesame oil
1 tsp. sesame seeds
1 carrot, thinly sliced
1 egg
1 tsp. rice wine
2 large seaweed sheets
Optional: perilla leaves, yellow radish, and braised burdock root. These are optional fillings for the gimbap.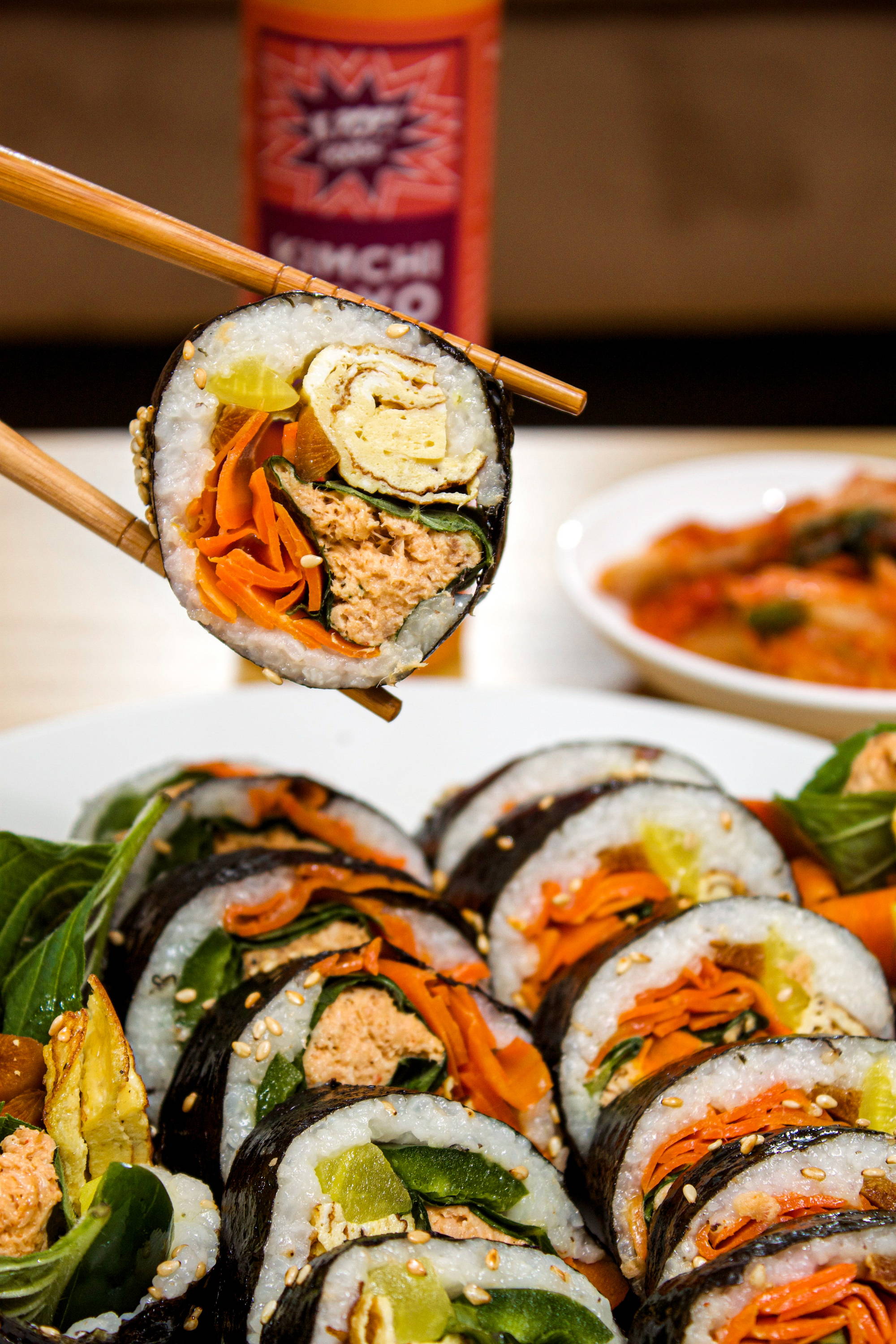 Directions
Drain tuna.

Mix KPOP Kimchi Mayo with tuna

Add rice wine and salt to the egg. Make a rolled omelette.

Stir-fry carrot with a pinch of salt.

Add salt, sesame seeds, and sesame oil to the rice and mix well.
To Assemble:
Please seaweed sheet on wooden board or bamboo mat.

Layer on rice, yellow radish, burdock, carrots and egg on top of seaweed.

Layer perilla leaves and tuna on top.

Life the bottom end of the seaweed to cover the ingredients. Once covered, roll the rest of it.

Add water or small pieces of rice at the end of the seaweed sheet to make it stick.
Enjoy with more Kimchi Mayo sauce or any KPOP sauce of your choice!