U-DON want to miss this! 😉 This kimchi udon is bouncy and flavorful while still being so simple that you can whip it up in less than 30 minutes. Doesn't get better than delicious AND quick. Pair this with your favorite protein or enjoy it on its own. This udon recipe will satisfy every taste bud no matter what!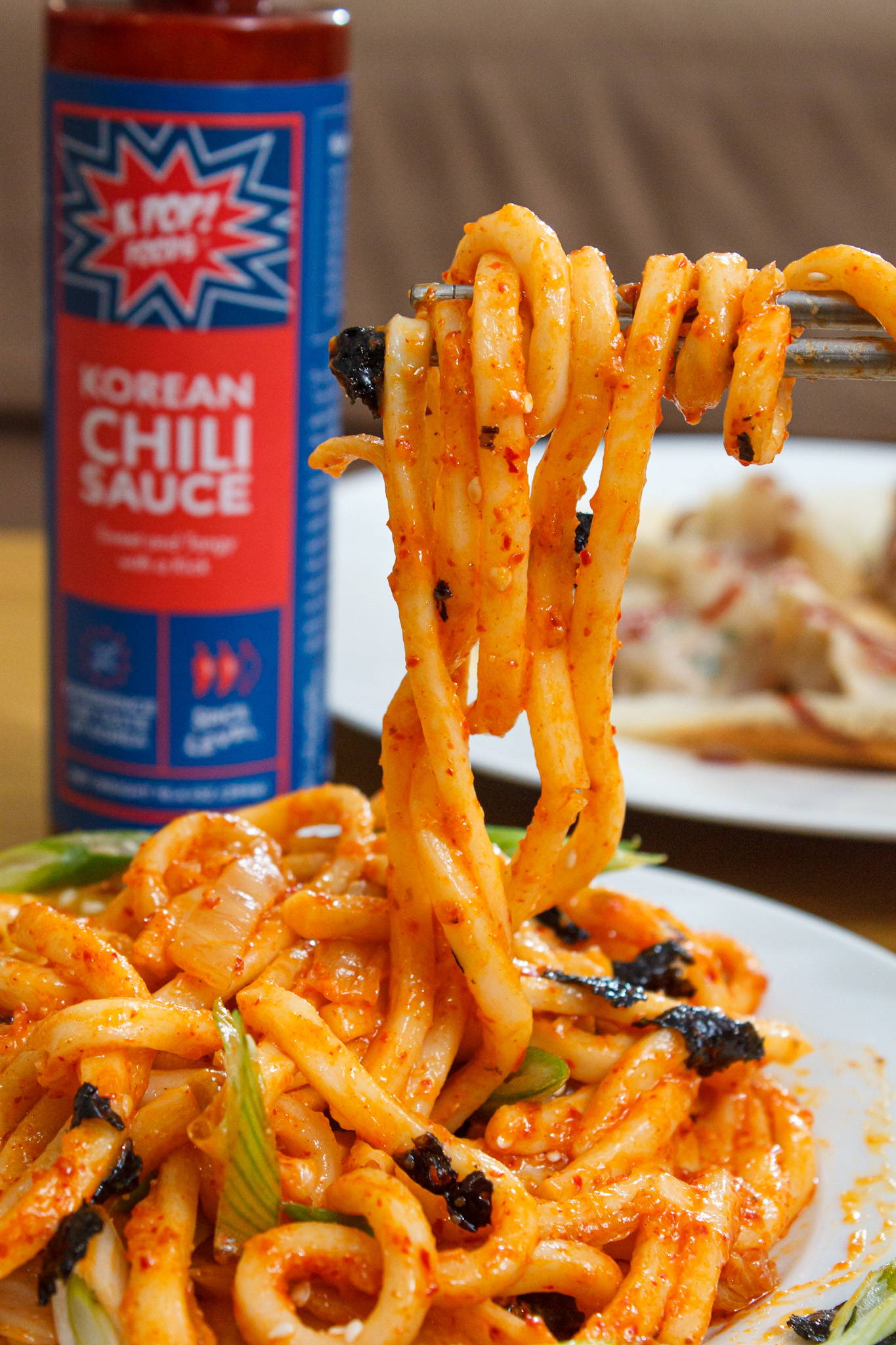 Serves:2 // Prep Time:5 minutes // Cook Time:20 minutes
Ingredients
5 tablespoons unsalted butter, divided
1/2 cup finely chopped kimchi, plus 1/3 cup kimchi juice
1 tablespoon Korean Chili Sauce
1/2 cup low-sodium chicken broth
1 pound fresh or frozen udon noodles
Kosher salt
2 large egg yolks, room temperature
3 scallions, white and pale-green parts only, thinly sliced on a diagonal
1 tablespoon toasted sesame seeds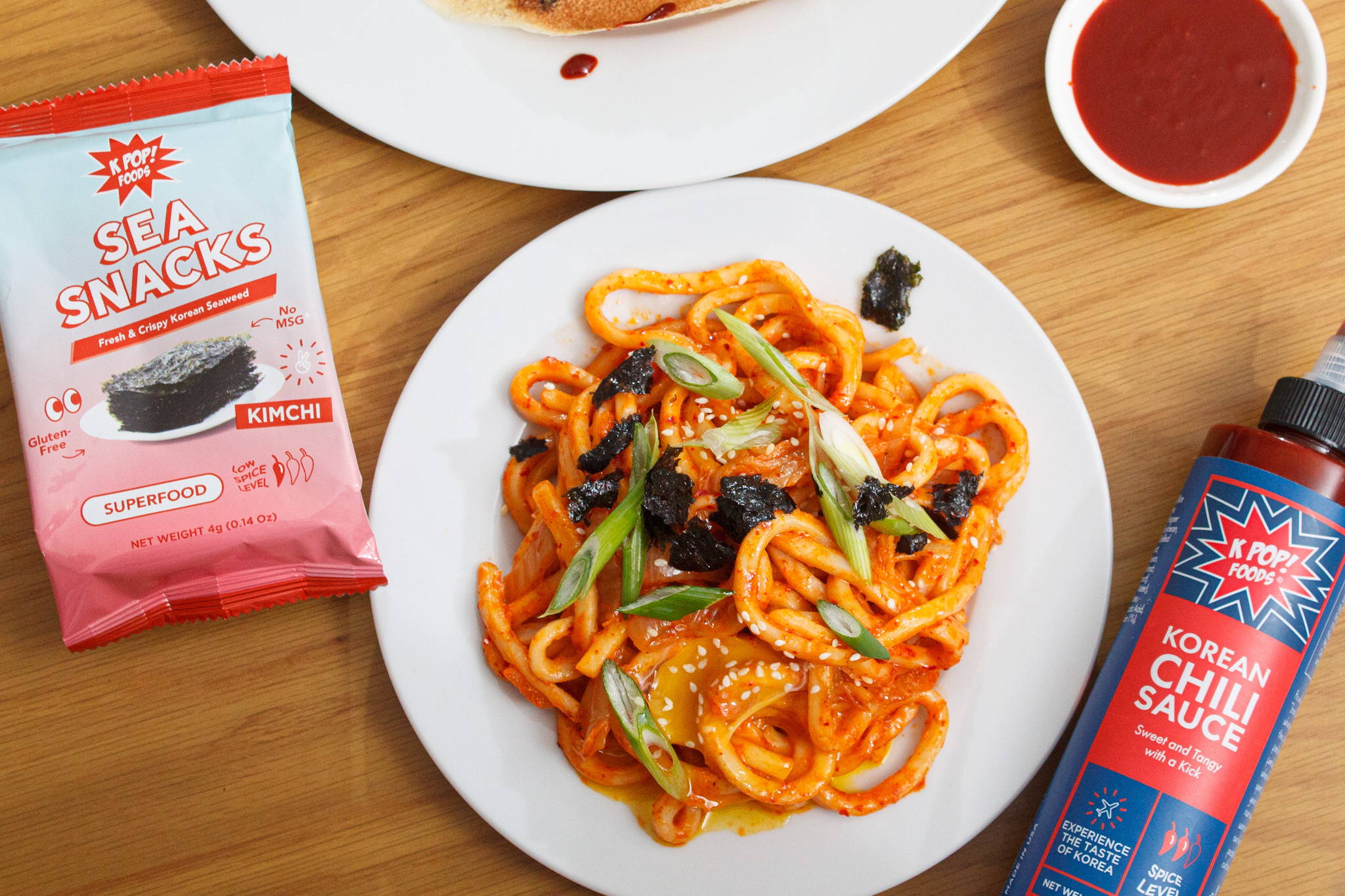 Directions
Heat 2 Tbsp. butter in a large skillet over medium-high.
Add chopped kimchi and Korean Chili Sauce, then cook, stirring occasionally, until kimchi is softened and lightly caramelized.
Add broth and kimchi juice and bring to a simmer.
Meanwhile, boil noodles according to package directions.
Transfer noodles to skillet and add remaining 3 Tbsp. butter; cook, tossing often, until sauce coats noodles.
Season with salt if needed.
Plate the udon and top with egg yolks, scallions, Kimchi Sea Snacks and sesame seeds.
With these ingredients that can be found in any pantry, there's no reason not to try it! Add some bacon or your favorite protein for some extra pizazz! ✨