Looking for the perfect appetizer to pair with all your meals? Try out our Korean braised tofu! It's crispy on the outside and packed with flavor from the soy garlic sauce that has a pinch of sweetness to it. You can eat it hot or cold, so you don't even need to worry about heating it up after a long day of work. Just pull it out the fridge and enjoy!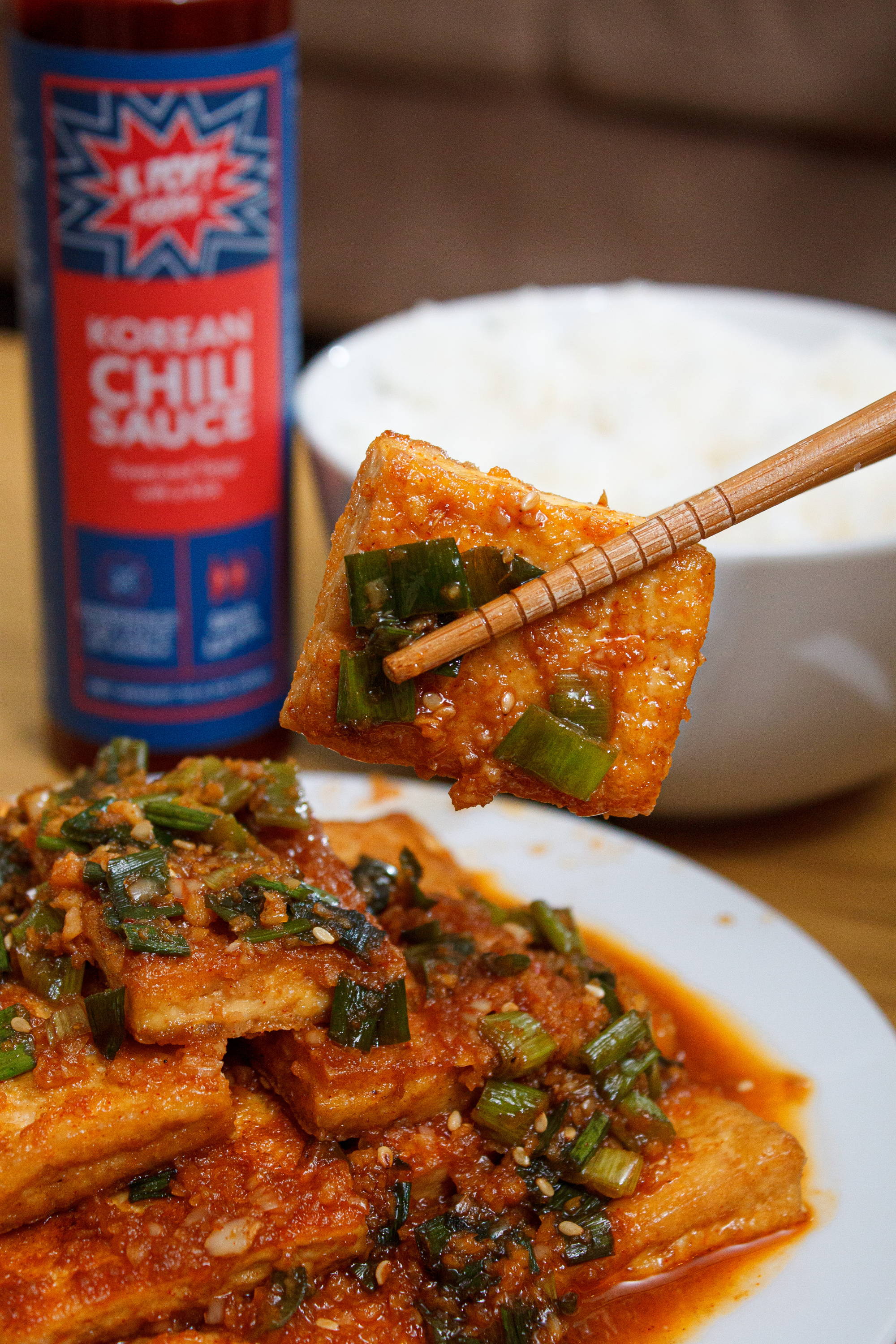 Serves:4 // Prep Time: 10 minutes// Cook Time: 30 minutes
Ingredients 
16 oz firm tofu
2 tablespoon soy sauce
3 tablespoon water
1 tablespoon sesame oil
1 tablespoon minced garlic
1 tablespoon

Korean Chili Sauce

1 teaspoon sesame seeds
1 teaspoon sugar
1/3 cup green onion
Directions
Cut tofu into quarter inch thick rectangular pieces.
Pat dry on both sides.
In medium sauce pan over medium heat, pan fry both sides until golden brown.
Once tofu is cooked, transfer to another bowl.
Combine soy sauce, water, sesame oil, minced garlic, Korean Chili Sauce, sesame seeds, sugar, and green onion together and slightly reduce the sauce in sauce pan over medium heat.
Add tofu and coat with sauce.
Can be served fresh or refrigerate!
Gone are the days worrying about what to eat after a long day at work or just whenever you're hungry. Try out this dish and see what a life saver it is!