No cheesy jokes here: That's right, strictly business. Nothing about crossing the road or coming before the egg. Just the fact that this Korean Fire Chicken recipe with mozzarella is going to be your favorite meal with your cool refreshing beer. Seriously, it's the best.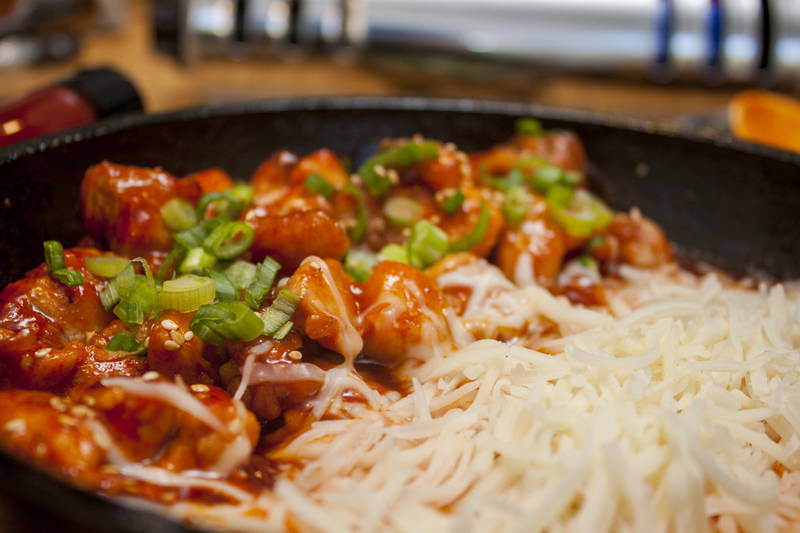 Prep time: 5 min / Cook time: 15 min / Serving: 2-3
Ingredients
1 lb boneless skinless chicken thigh (cut to bite-size pieces)

2 cups shredded mozzarella

1 tablespoon white sesame seed

2 tablespoon chopped green onions or scallions

1/2 cup honey

1/2 cup ketchup

2 tablespoon sesame oil

1 tablespoon minced garlic

1 teasepoon salt

1/4 cup KPOP Sauce (add more or try XXX Sauce for additional heat)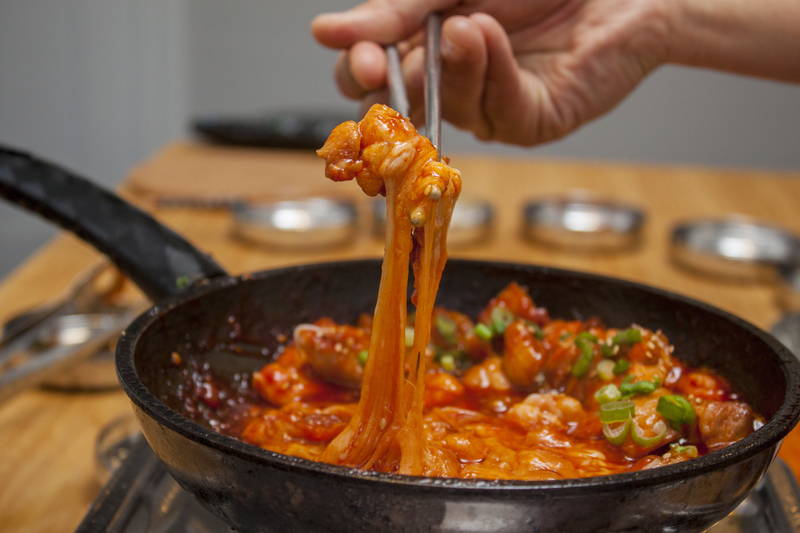 Directions
Add sesame oil to hot pan on medium heat.

Add chicken to plan, then sprinkle salt over chicken.

Cook chicken for 15 minutes on medium heat or until cooked, then mix in ketchup and KPOP Sauce.

Pour honey into pan and continue stirring.

Use a wooden spoon to move the chicken to one half of the pan.

Add the mozzarella to the other half of the pan and continue cooking for a minute.

Garnish with white sesame seeds and green onions.

Enjoy!