Ever wondered what street foods people are always eating in K-dramas? Korean Fish Cake soup aka Eomuguk, is a classic that is sold by many street vendors. This soup is enjoyed best during a cold winter day and personally one of our favorites. Best of all, it's tasty, simple, and very affordable to make! 🍲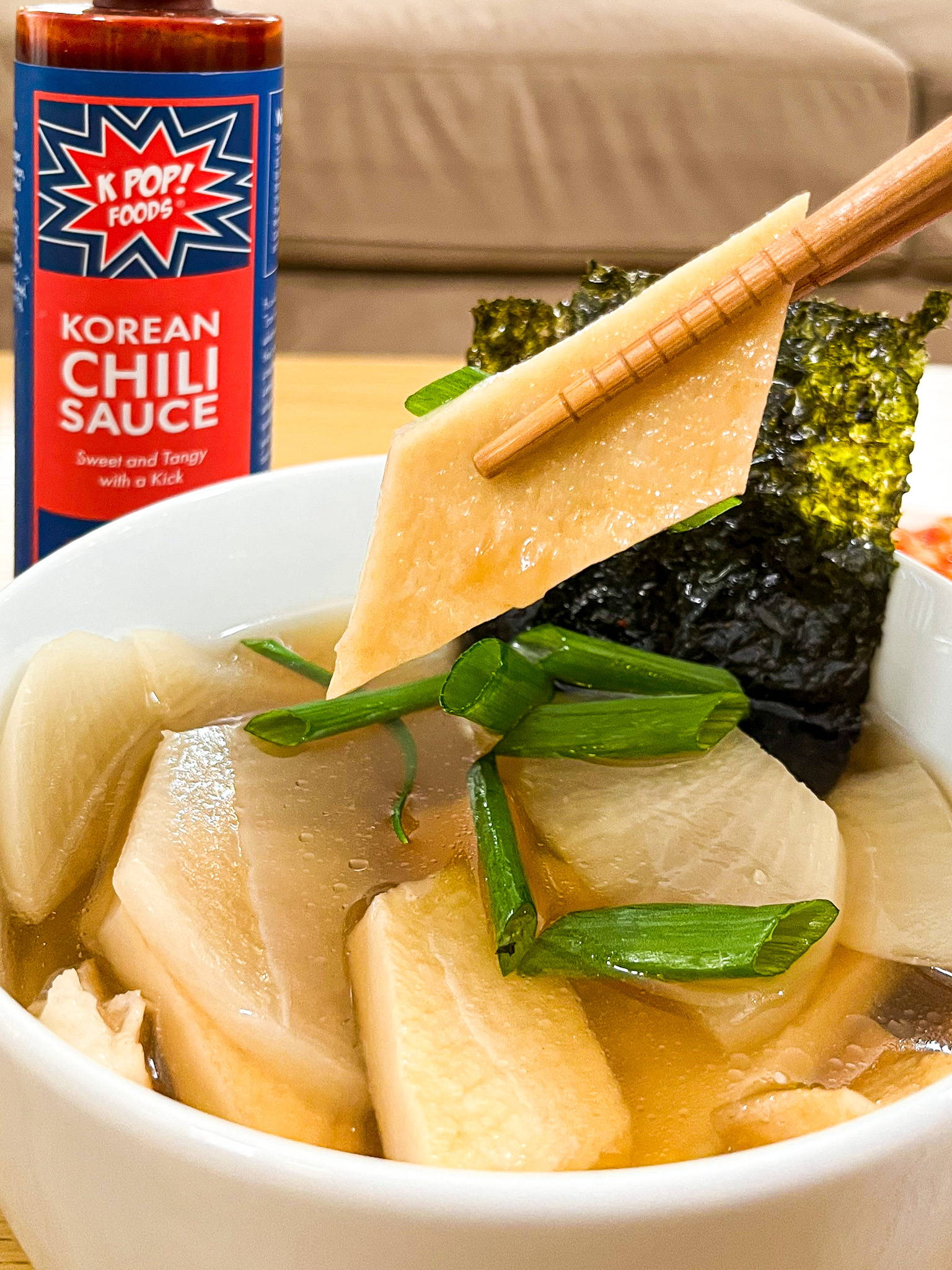 Serves: 2 // Prep Time: 5 minutes // Cook Time: 25 minutes
Ingredients 
4 rectangle Korean fish cakes sheets
Green onion, thinly sliced
1 Tbsp soy sauce
1 Tbsp rice wine
1 tsp minced garlic
Ground black pepper

6

cups

water

10

g

dried kelp

 

30

g

dried anchovy

, head and black innards removed

100

g

white radish,

thinly sliced
Directions
Run fish cake sheets in hot water to remove oil coating.
Slice the fish cakes into small rectangle size.  
In a pot, boil dried kelp and anchovies for 10 minutes over medium heat.
Discard kelp and add the radish slices. Boil the radish and anchovy for a further 10 minutes.
Add the soy sauce, rice wine and garlic to broth. Stir briefly.
Reduce to medium heat once boiled. Add the fish cakes into the soup then boil until they are soft).
Sprinkle ground black pepper, top with Seaweed, and green onions before serving.
Enjoy this with a shot of soju on the side to get the full street food experience. 😉 You'll feel like you're living a scene right out of your favorite Korean drama!