Slaw dogs with a Korean twist, we're telling you it really is the best of both worlds! Simple yet packed with flavor 😋 - you get tanginess from the kimchi and a nice kick from the jalapenos. The warm savory hotdog in contrast with the cold crisp slaw provides the perfect bite that takes you on a total flavor journey. Sometimes it's okay to ditch the classics and serve yourself something up with a twist.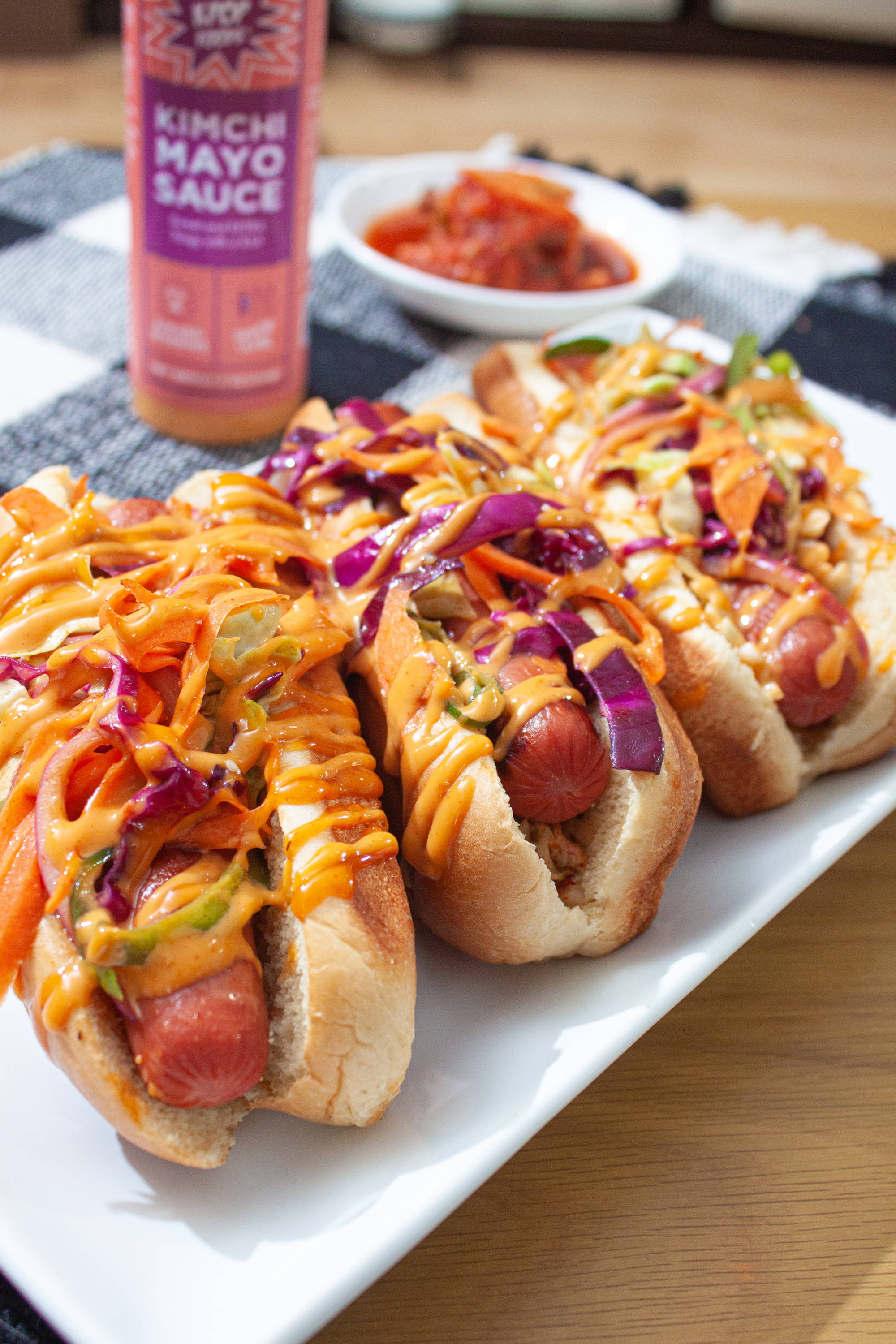 Serves:4 // Prep Time:20 minutes // Cook Time:10 minutes
Ingredients 
4 hot dogs
4 hot dog buns
1/4 cup rice vinegar
1/2 tbsp Korean Chili Sauce
1 1/2 tbsp brown sugar
1 tbsp dijon mustard
3 tbsp extra virgin Olive oil
1 tsp sesame oil
Kosher salt
Black pepper
1/4 head purple cabbage, chopped
1/4 red onion, thinly sliced
1/2 carrot, shredded
1 jalapeño pepper, deveined and seeds removed
1 tbsp sesame seeds
4 ounces of chopped kimchi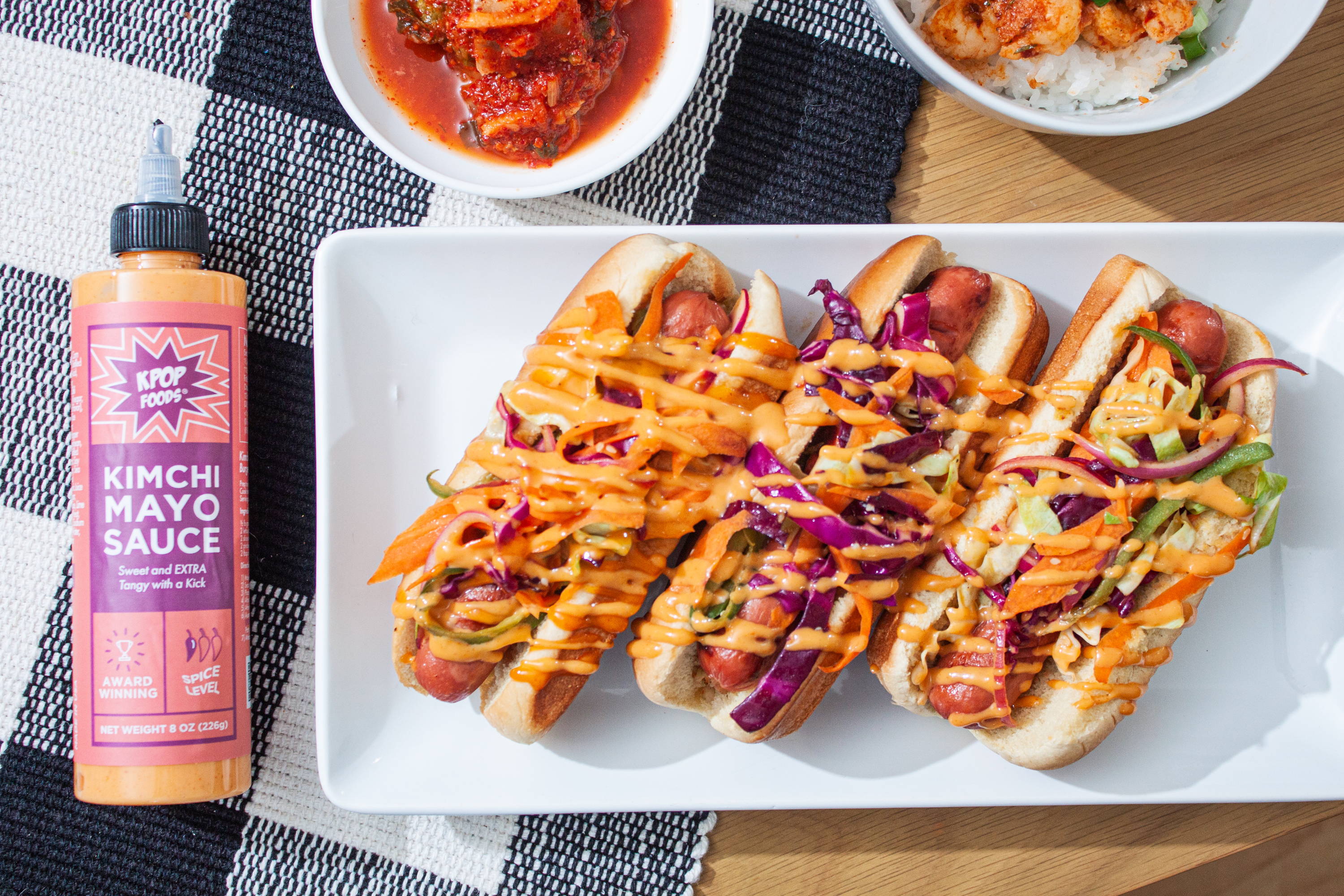 Directions
In small bowl, mix rice vinegar, Korean Chili Sauce, brown sugar, dijon mustard, olive oil, sesame oil, salt and black pepper for slaw dressing. Set aside.
In large bowl, add cabbage, carrots, jalapeño, red onion, sesame seeds.
When ready to use slaw, add in dressing and mix thoroughly.
Score each hot dog 3-4 times on one side.
Heat up grill to medium heat, grill hot dogs on all sides evenly.
Add kimchi in each bun, then the hot dog, and top with slaw.
Drizzle the slaw dogs with Kimchi Mayo Sauce and indulge in a big bite!
Grill these up at your next backyard BBQ or just for lunch, either way it'll hit the spot every time.