This Korean sweet potato pizza is the perfect balance of sweet and savory. You can top this with all your favorite pizzas toppings. We love bacon, tomatoes, olives, and onions on ours!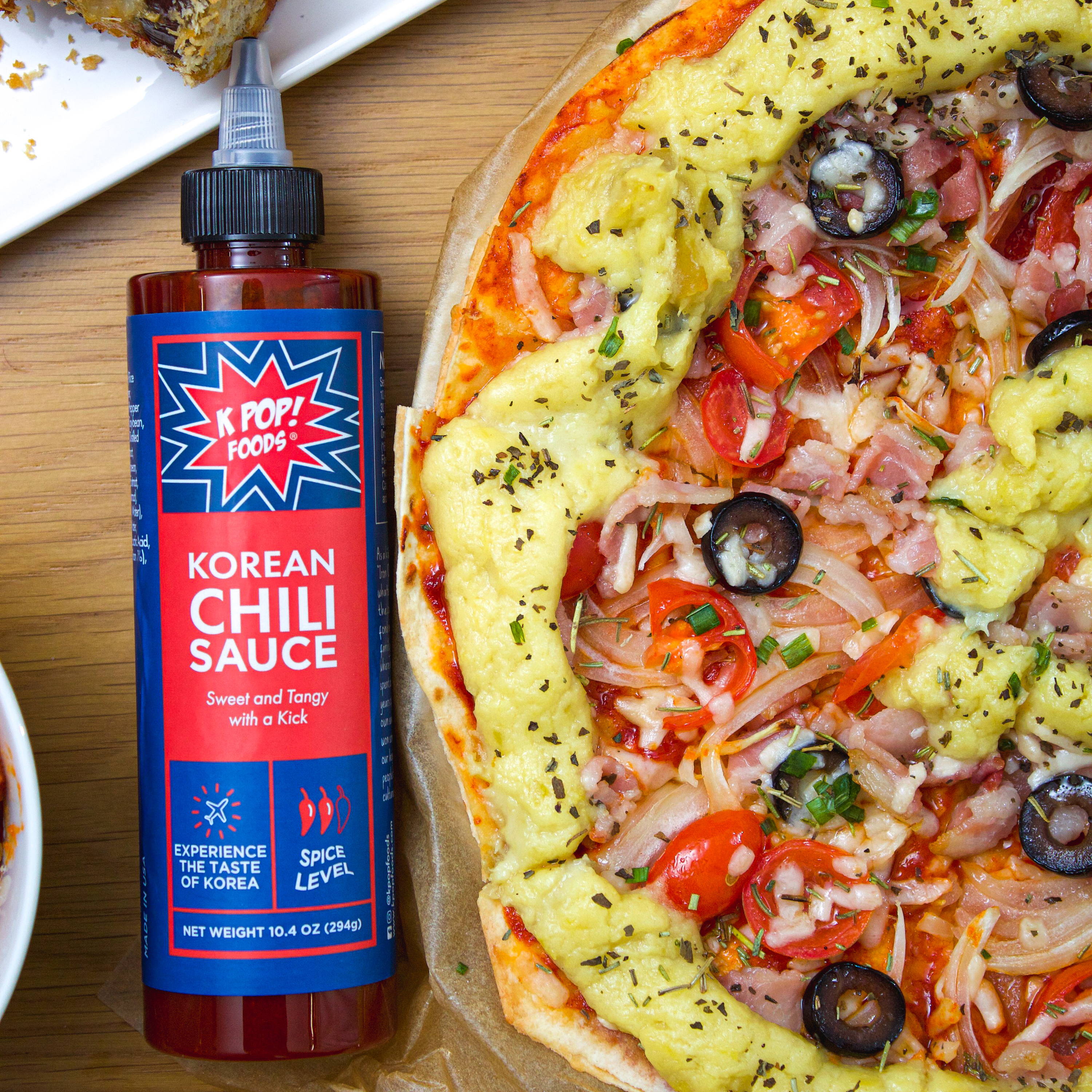 Serves: 4 // Prep Time: //Cook Time:
Ingredients 
2 tortillas

Shredded pizza cheese blend

5 tbsp KPOP Korean Chili Sauce
3 tbsp KPOP Honey Glaze Sauce

1/2 white onion, sliced

3 slices of bacon

a handful of cherry tomatoes

1/4 cup of olives

2 sweet potatoes

1 tbsp sugar

1 cup of whipping cream

parmesan cheese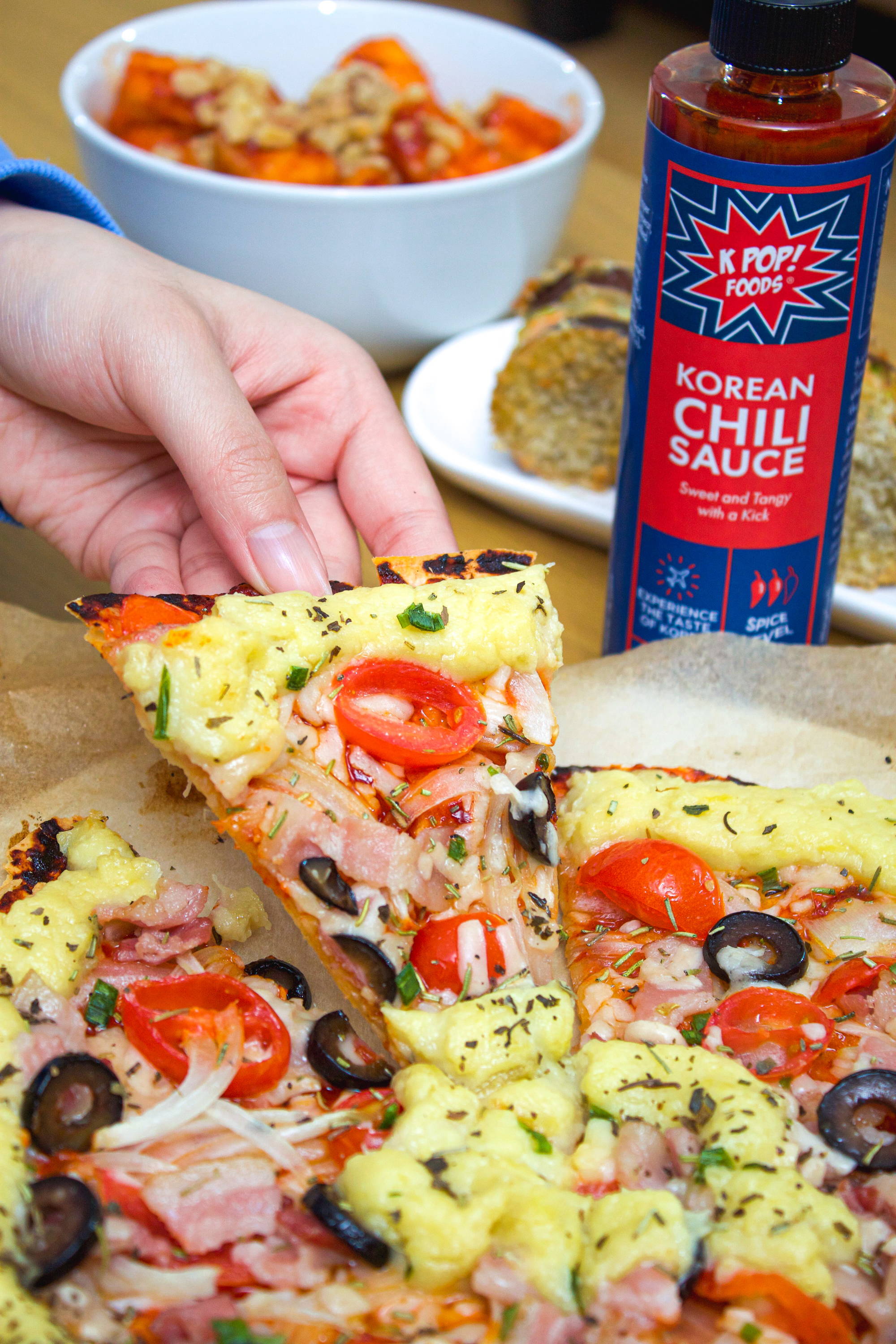 Directions
Boil the sweet potatoes for about 10 minutes.

Mash the boiled sweet potato with whipping cream and sugar.

Place mashed sweet potato in piper.

Melt the pizza cheese between the 2 tortillas

Mix Honey Glaze and Korean Chili Sauce and spread over tortillas.

Place sliced onion, bacon, cherry tomato and olives on top.

Pipe sweet potato mousse onto the toppings.

Bake in oven for 7-8 minutes at 350F.

Top with parmesan cheese and enjoy!