Ready for the Superbowl? We know we are with this flavorful, crowd favorite loaded fries recipe! Enjoy savory fries with a little kick like you've never tasted before! Topped with our Kimchi Mayo Sauce, eating these will be as satisfying as watching your favorite team get a touchdown 😉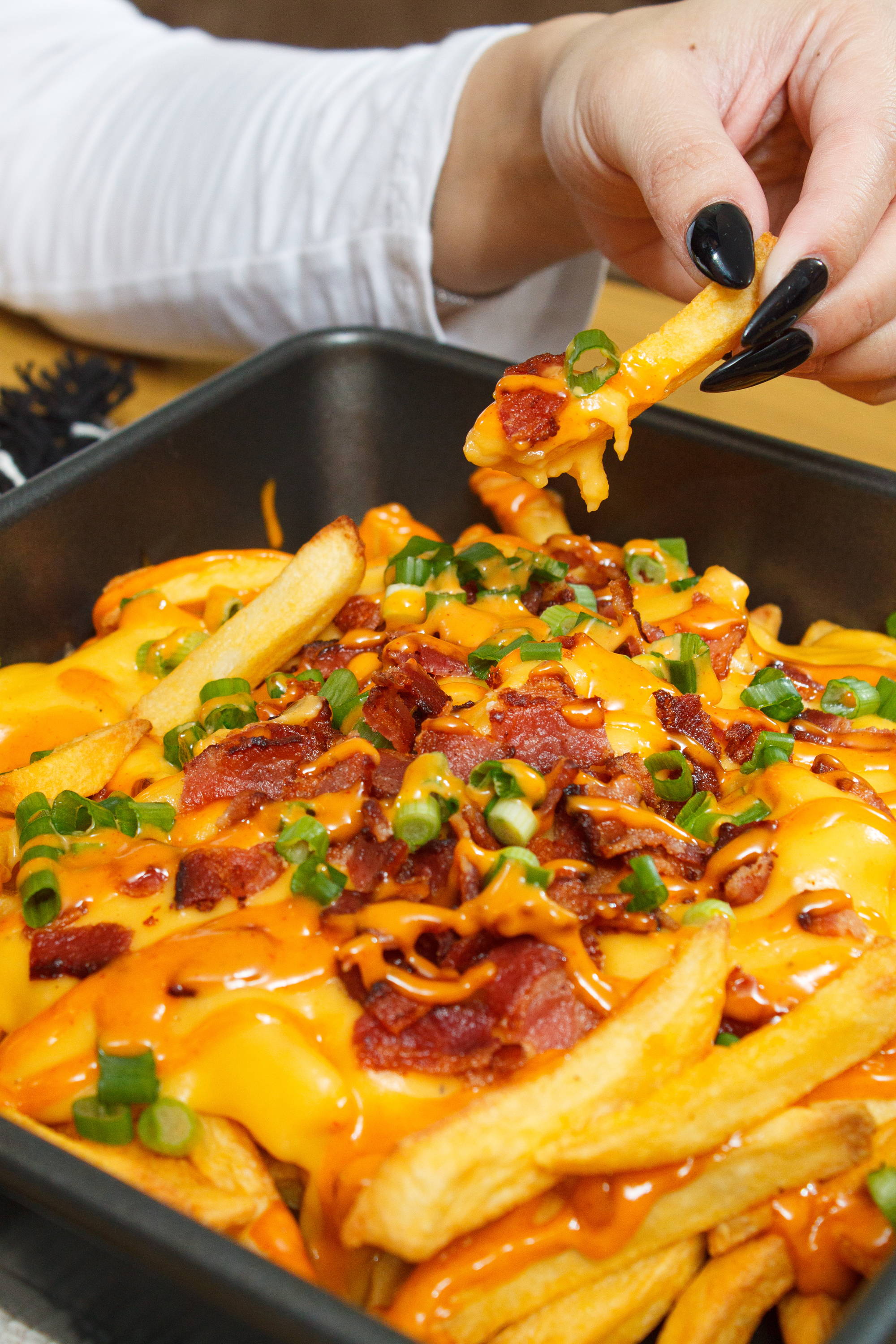 Serves: 4 // Prep Time: 10 minutes // Cook Time: 30 minutes
Ingredients 
1 bag frozen french fries
4 slices bacon chopped
4 chopped green onions
2 tbsps butter
2 tbsp flour
1 cup milk
1 1/2 cups shredded cheddar cheese
Salt and pepper, to taste
Directions
Bake french fries according to packaged directions
Melt butter in sauce pan and whisk in flour.  
Slowly add milk and stir for 5 minutes until thickened to sauce texture.
Remove from heat then add in shredded cheddar cheese.
Season with salt and pepper to taste.
Drizzle fries with cheese and Kimchi Mayo Sauce to your hearts desire.
Garnish with green onions and bacon bits!
Theres nothing better than watching the big game, while chowing down on fries with a nice cold drink. Don't miss out on the perfect trifecta and make these for Superbowl Sunday!