Dumplings are a popular staple in many cuisines, but what differentiates them from each other are the fillings and sauces used. For mandu (Korean dumplings), we like to add in Korean staples such as glass noodles, gochujang, and more!
Serves: 4 // Prep Time: 15 min // Cook Time: 15 min
Ingredients 
3 C. Cabbage

10.5 oz. Ground pork

5 oz. ground beef

2 oz. Chives

8oz. Glass noodles

3 tbsp. soy sauce

1 tbsp. sesame oil

2 tbsp. garlic, minced

5 tbsp. KPOP Sauce

1 tsp. salt

Dumpling wrappers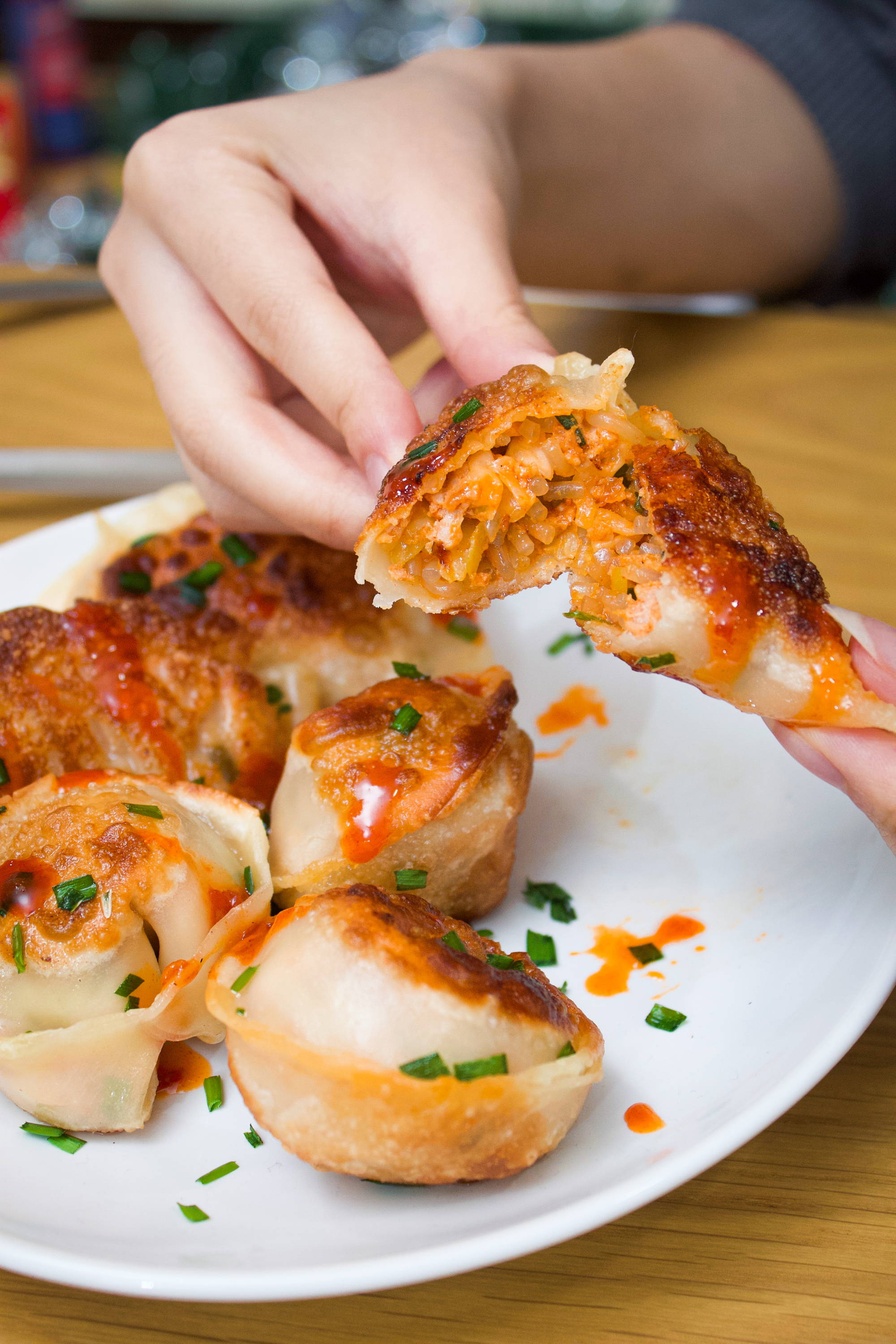 Directions
Soak the glass noodles for 30min to 1 hour.
Chop up the cabbage and chives.
Mix all the ingredients together.
Add ingredients to the center of the dumpling wrapper and fold the dumpling in half. Make sure to wet the edges of the wrapper to keep it all together!
Pan fry for about 3 minutes each side or until golden brown.
Enjoy! Dip in KPOP Honey Glaze or your favorite KPOP sauce.