Elotes, or Mexican corn on the cob is a delicious combination of sweet corn, savory cheese, creamy Kimchi Mayo, and smokey chili. These are the perfect appetizer for taco Tuesdays or as a snack!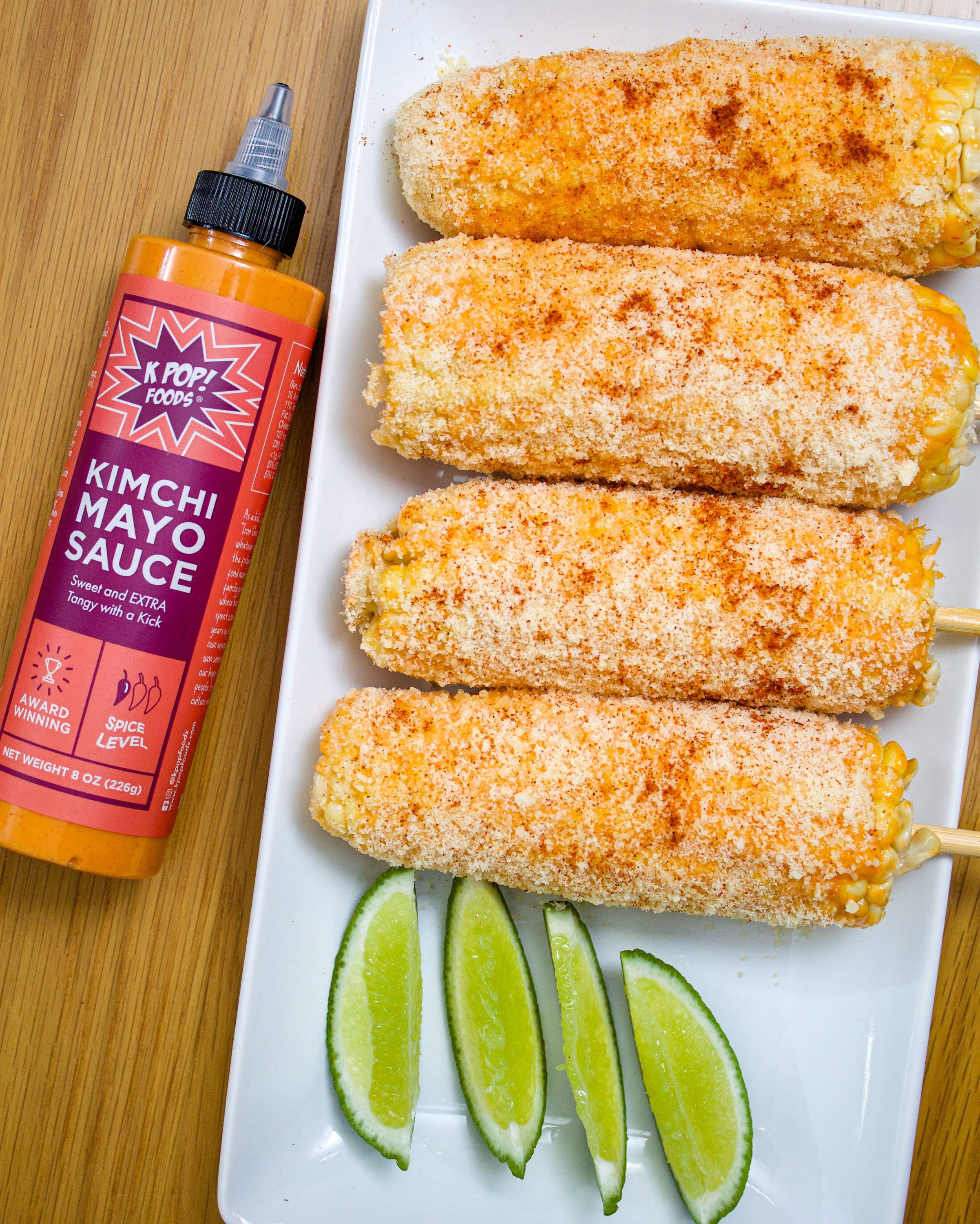 Serves: 4 cobs // Prep Time: 5 min. // Cook Time: 10 min.
Ingredients 
4 ears of corn
2 tbsp butter
1/4 cup KPOP Kimchi Mayo
1/2 cup parmesan cheese
Chili powder or KPOP Sauce to taste
Bamboo skewers or wooden chopsticks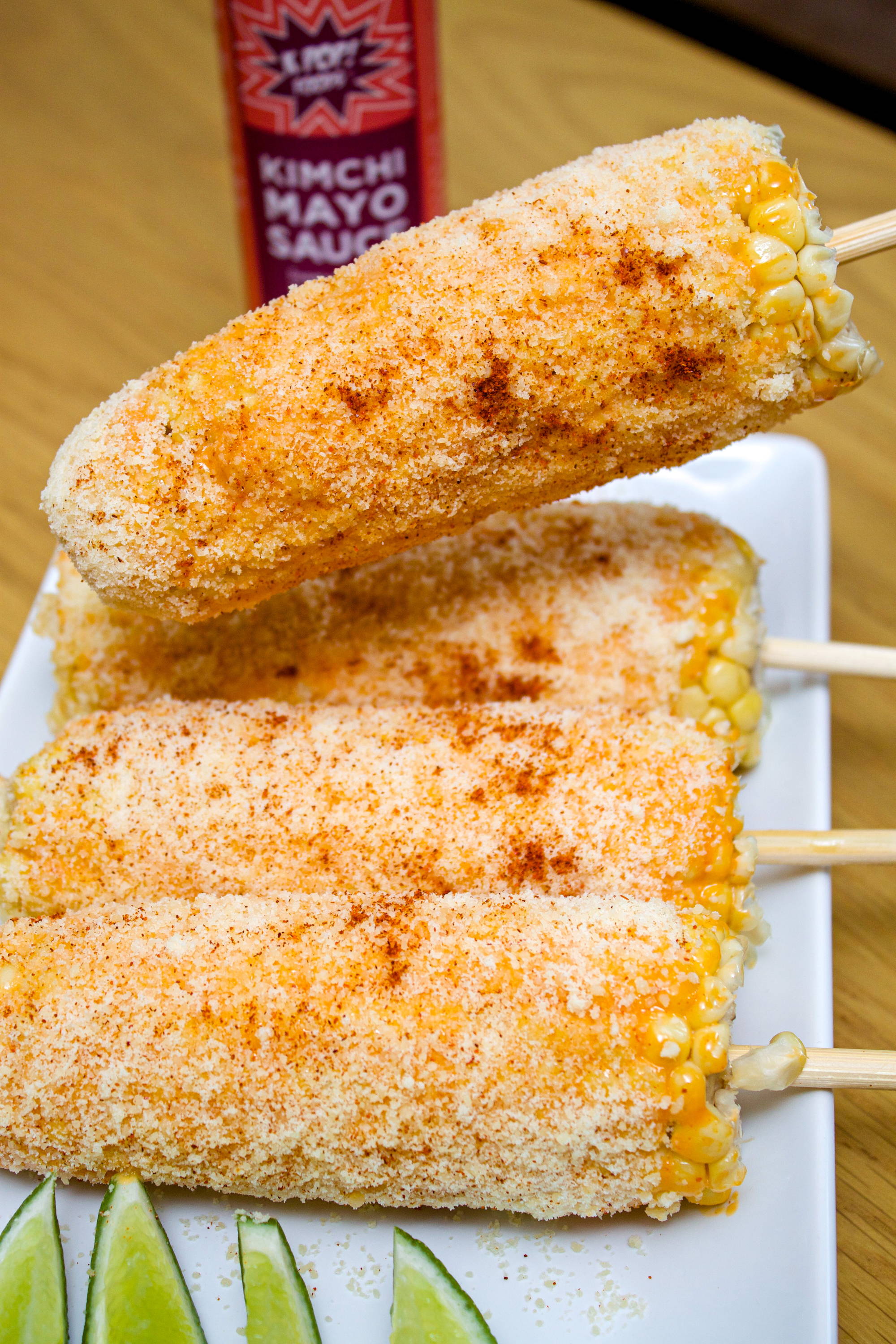 Directions
Boil corn for 5 - 7 min. Remove and let cool for about 10 min.
Once cooled, insert wooden stick into core as a handle.
Brush corn with melted butter then Kimchi Mayo.
Sprinkle with parmesan cheese until covered.
Add chili powder or KPOP Sauce to taste.
Garnish with lime juice.
Enjoy!