Mung bean pancakes are delicious savory pancakes made with ground mung bean and filled with vegetables and meat. They're a classic for the holidays and a very popular street food in Korea. Make these as an appetizer or snack for your next meal!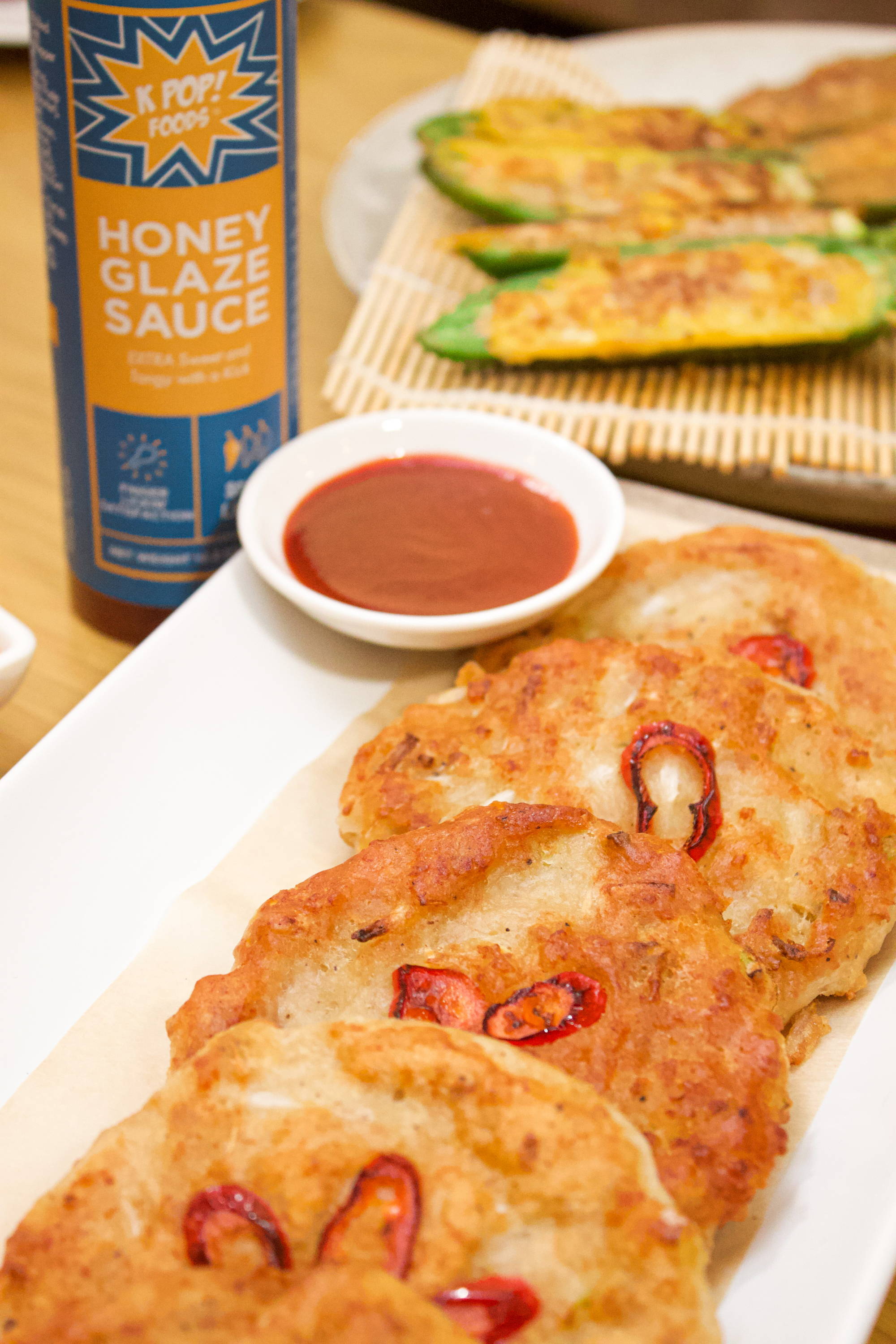 Serves: 7 // Prep Time: 20 min. // Cook Time: 10 min.
Ingredients 
1 cup of mung bean powder

1/2 cup of glutinous rice flour

1/4 cup of cornstarch

1 3/4 cup of water cup of water

150g of bean sprouts

1 cup of ground pork

5 green onions

salt

red pepper, sliced, for garnish

KPOP Honey Glaze or KPOP Sauce to top off.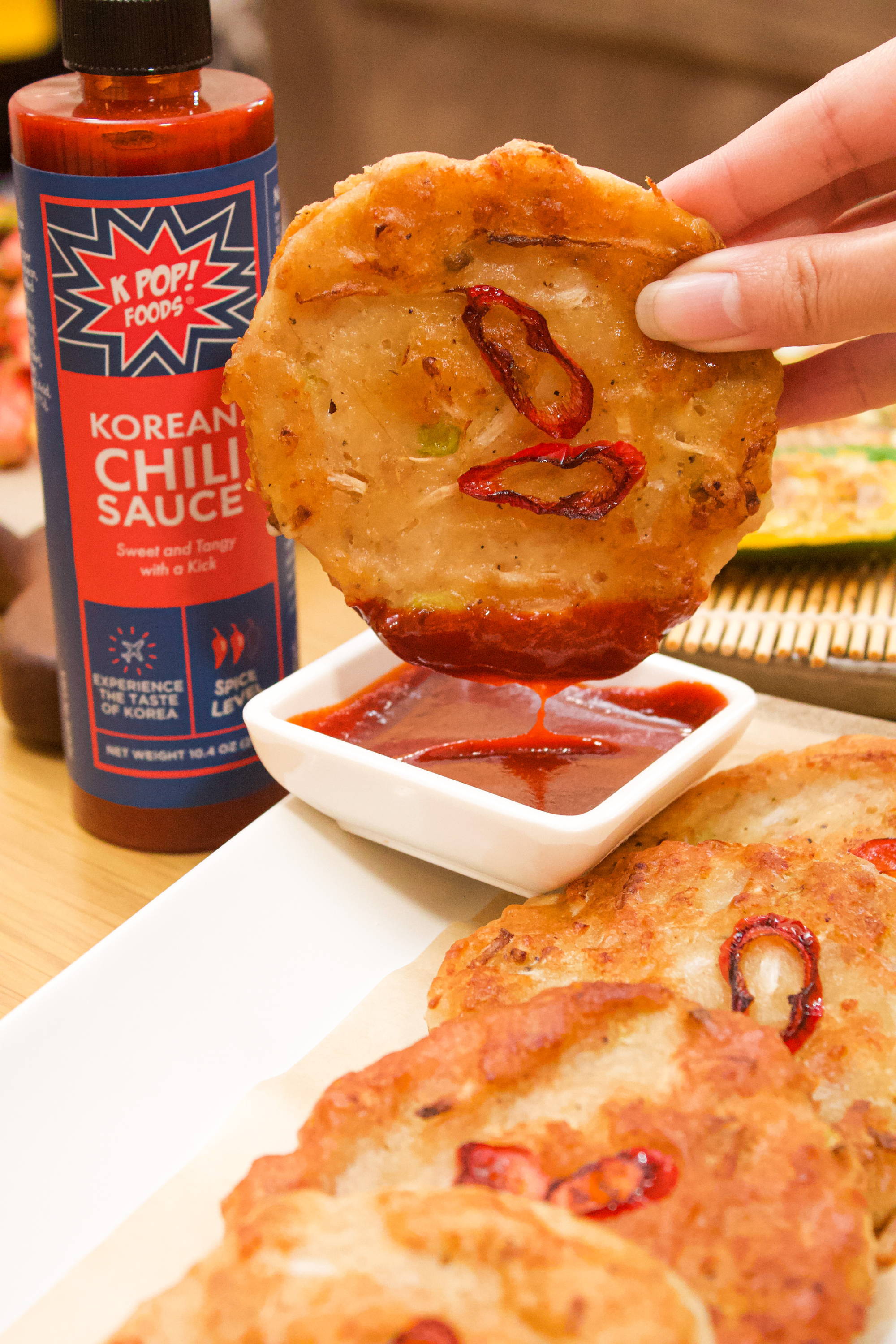 Directions
Chop the green onions.

Add ground pork in the mixing bowl and add 1 tsp of pepper and sliced green onions. Mix well.

Add mung bean powder, glutinous rice flour, cornstarch, salt, and water. Mix well.

Add in bean sprouts and mix to complete the batter.

Grease a medium-hot frying pan with plenty of oil.

Put the batter on the pan and grill it in the shape you want.

Garnish with red pepper if desired.

Grill it back and forth alternately until it is golden brown.

Enjoy with KPOP Honey Glaze or KPOP Sauce!