There is no way this melt-in-your-mouth snack is a veggie superfood! Oh, wait. That's exactly what it is.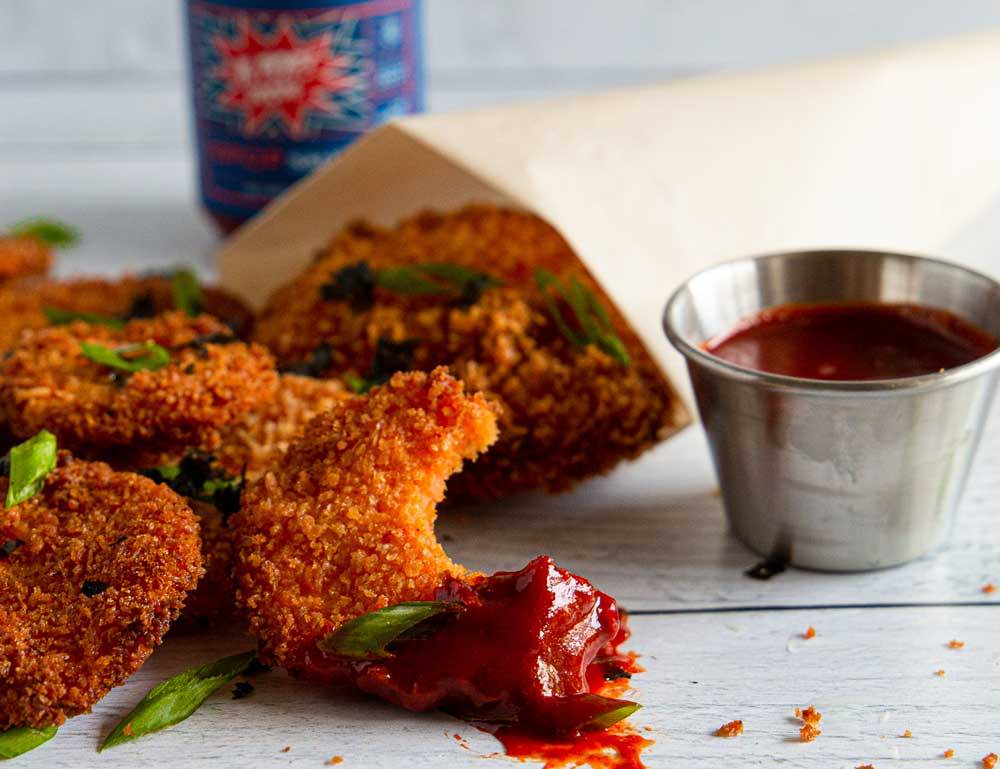 Serves: 4 / Prep Time: 20 min / Cook Time: 10 min


Ingredients 
5 cups vegetable oil

1 cup flour

Salt and pepper

1 tsp smoked paprika

3 eggs

1 cup KPOP Sauce (or KPOP XXX), plus extra for dipping

1 cup of panko

1 butternut squash, seeded and cut into thin slices

Scallions, sliced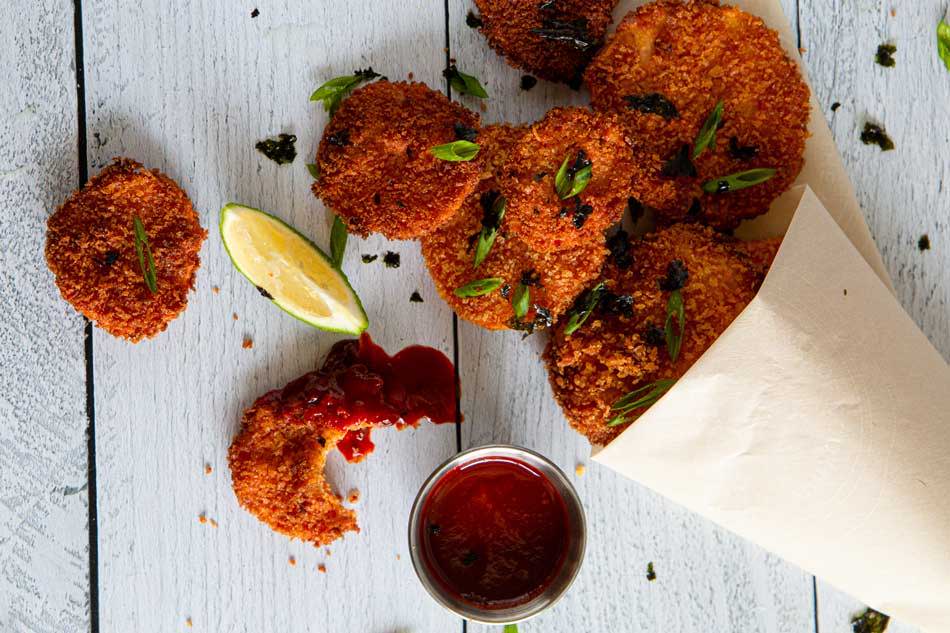 Directions
In a medium Dutch oven, heat the oil to 350, using a candy thermometer to gauge when oil is ready.

While the oil is heating, prepare the batter: in a shallow, medium bowl, combine the flour, salt, pepper, and paprika. Mix until combined, then set aside.

In another medium bowl, whisk the eggs until smooth, then add the KPOP Sauce and whisk until combined. Set aside.

Add the panko to a medium bowl, and set aside.

To bread the squash slices, first dip into flour mixture. Shake off excess, then dip into egg and KPOP Sauce mixture. Finally, dip into panko and coat thoroughly.
Fry breaded squash in oil for about three minutes per side, until golden brown. When finished, use a slotted spoon to transfer to a sheet tray with a cooling rack on top and garnish with scallions and more salt, if necessary. Serve with extra KPOP Sauce (or KPOP XXX Sauce) to dip.