Lettuce wraps are a quick, easy, and healthy (depending what you put in it) meal! Essentially, you throw everything in a pan to cook and then assemble onto lettuce leaves. It doesn't get much easier than that! They are both filling, light, and if you're on the keto diet, they're low carb as well!
Read on to see how we made this healthy and delicious meal!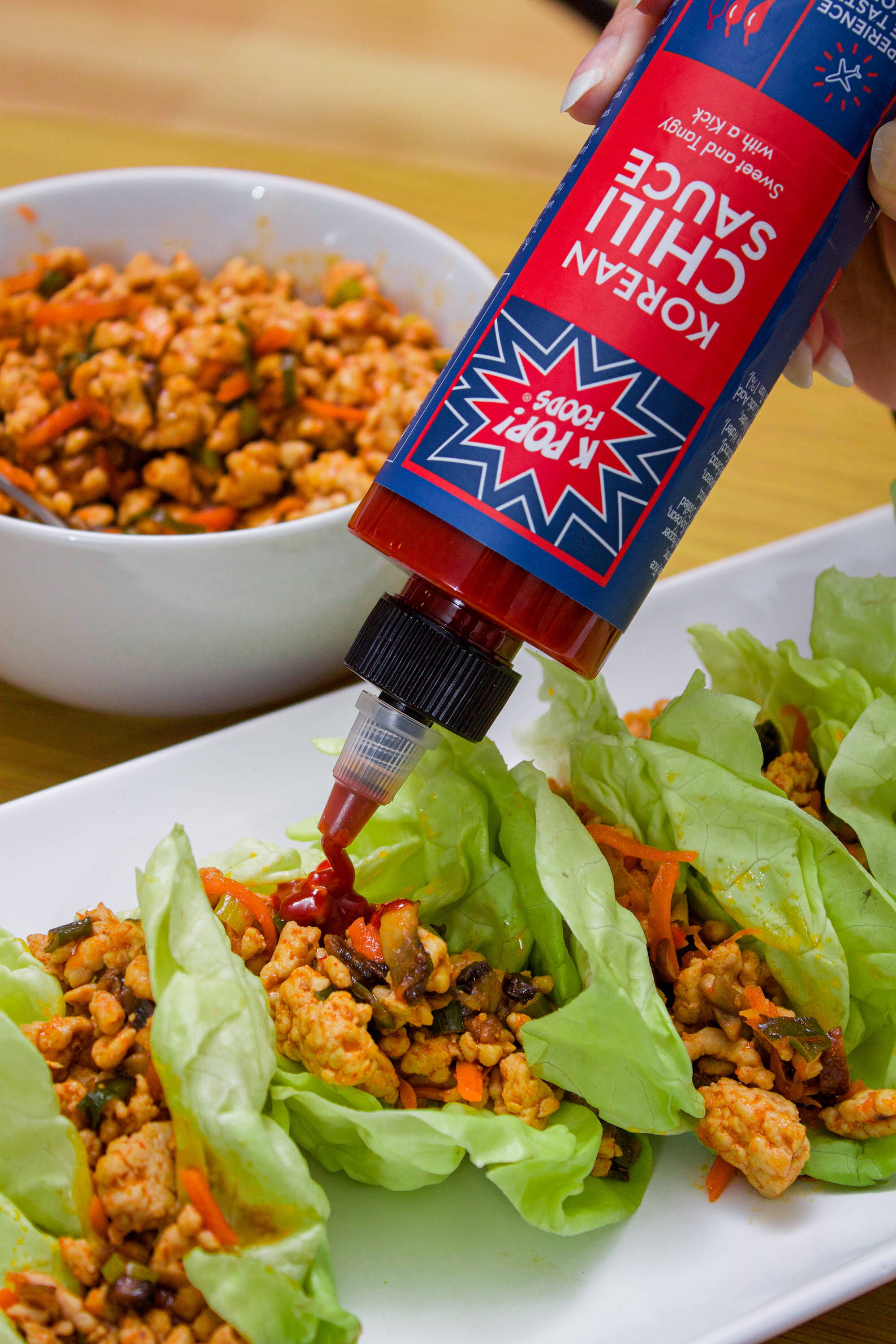 Serves: 4 // Prep Time: 5 min. // Cook Time: 10 min.
Ingredients
8 oz.

ground Pork

⅛ cup shredded carrots

3 oz. mushrooms, coarsely chopped

2 green onions, chopped

1 clove garlic minced

3 tbsp. KPOP Honey Glaze

1 tbsp. rice wine vinegar

1 tsp. KPOP Sauce

Butter lettuce leaves
Directions
In a medium sized skillet over medium high heat, add the ground pork. Cook and crumble until it is almost cooked throughout.
Add carrots, mushrooms, green onions, and garlic. Continue to cook for 1-2 minutes until pork is cooked and veggies are tender.
Add the Honey Glaze, soy sauce, rice wine vinegar, and KPOP Sauce. Stir and let simmer for 1-2 minutes.
Serve on butter lettuce leaves. Enjoy!
Note: To make this a keto meal, omit the Honey Glaze.