Rabokki is a common street food in Korea. Its main ingredients are sliced rice cakes, ramen, and gochujang - perfect for slurping and enjoying on the streets of Korea. The best thing about this dish is that you can add whatever you want to it! We love adding fish cakes and sliced cheddar cheese, but you can add whatever you want to it.
The ramen and rice cakes gives this dish a comforting element, so we love this whenever we want some comfort food!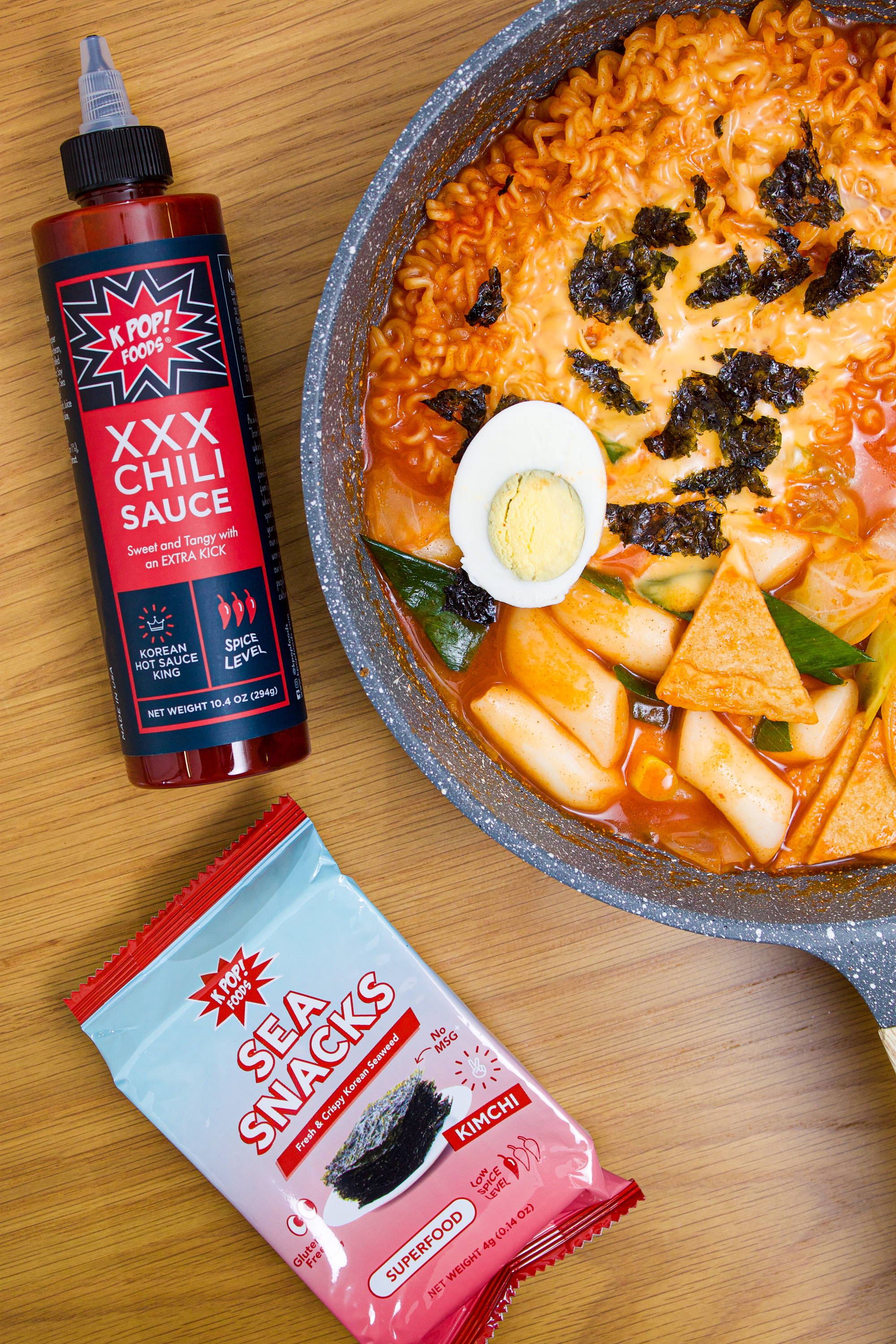 Serves: 4 // Prep Time: 10 min. // Cook Time: 15 min.
Ingredients 
250g

rice cake

1 pack of plain instant noodle (or your favorite brand)

1 boiled egg

Sliced fish cake

Handful of chopped cabbage

1 green onion stalk

2 tbsp sugar

1 tbsp soy sauce

500ml water

5 tbsp

KPOP XXX Sauce (use Original KPOP Sauce for less spice)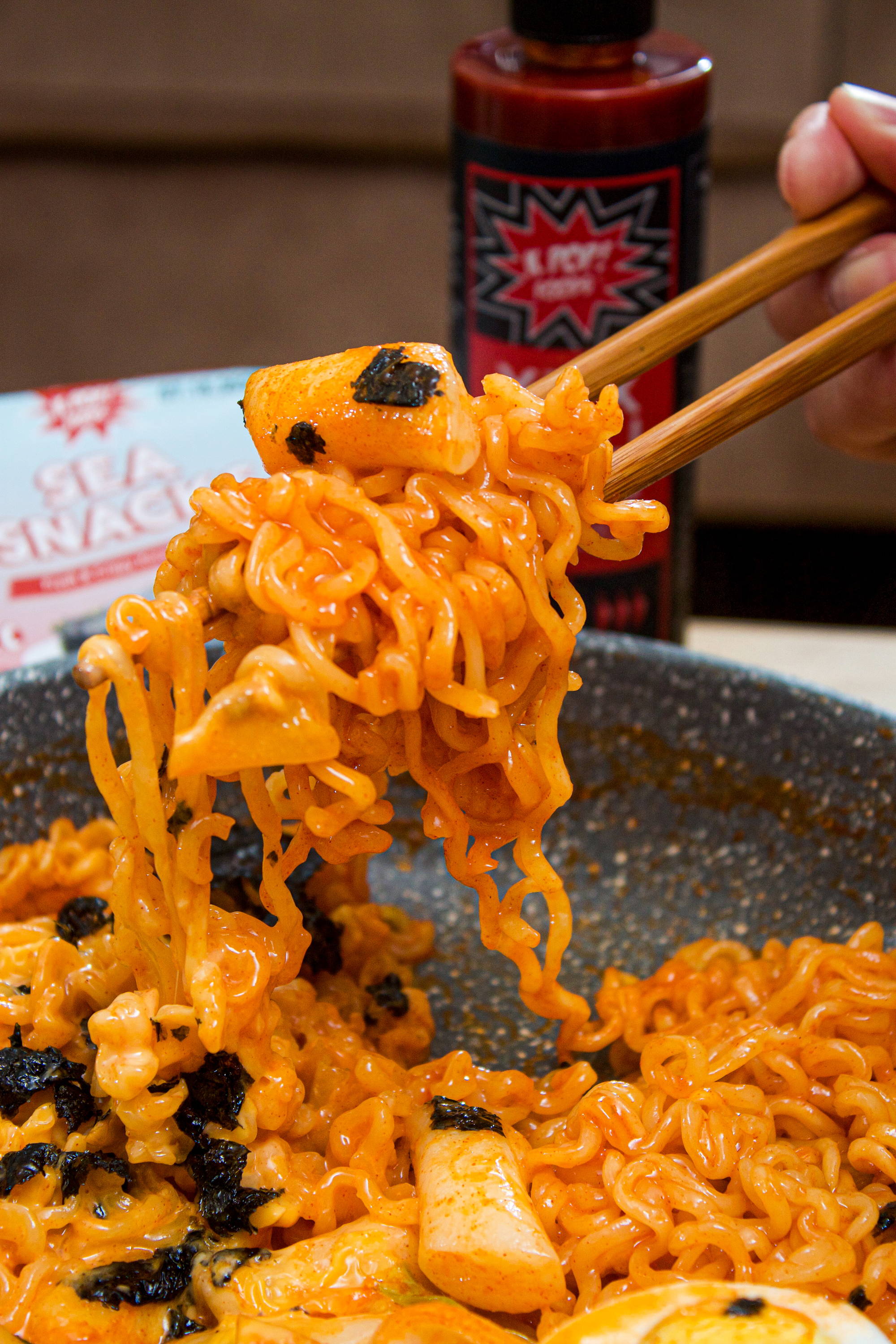 Directions
Dice the green onions & cabbage and set aside.

Add water, sugar, rice cakes, cabbage and KPOP XXX Sauce into a pan and bring mixture to boil while stirring.

Once boiling, add the noodles. When the noodles are almost cooked, add the green onion and fish cake and cook for another minute.

Remove from heat when the soup has boiled down and the noodles are fully cooked. Plate to finish.

Top with boiled egg and 2 slices of cheddar cheese if desired.