If you've never tried lamb chops before, you're missing out. Follow this easy recipe to achieve the most flavorful and juicy lamb! 🤤 It has a complex flavor profile from the various herbs incorporared in the marinade and has a slight kick from the Korean Chili Sauce. With the holiday season here, Bring this to any dinner party and it'll be an instant hit with all the guests!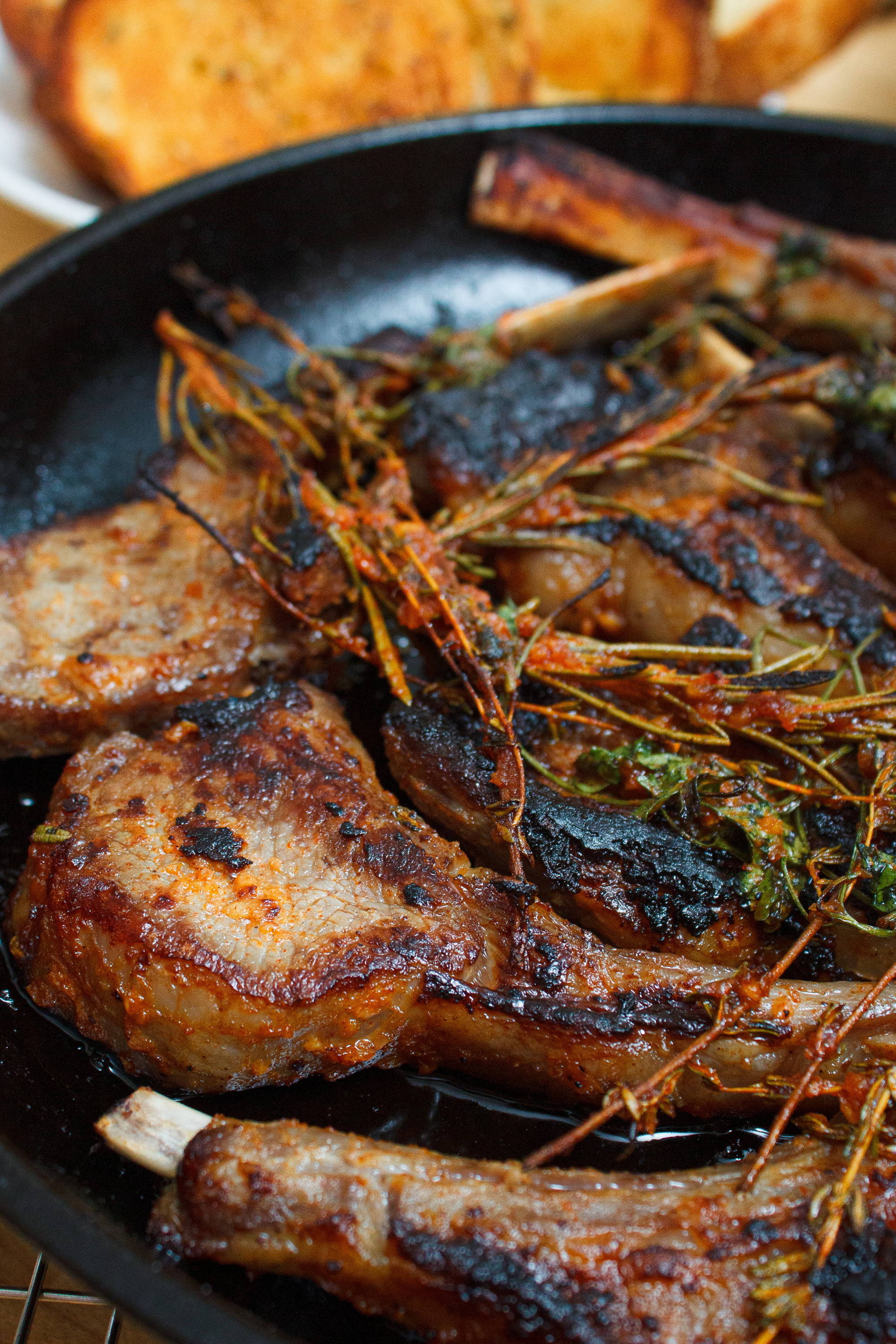 Serves:4 // Prep Time:45 minutes // Cook Time:16 minutes
Ingredients 
4 Large garlic cloves, pressed
1 tablespoon fresh thyme leaves, lightly crushed
1 tablespoon fresh rosemary leaves, lightly crushed
2 tablespoons coarse kosher salt
3 tablespoons of Korean Chili Sauce 
2 tabelsponons extra-virgin olive oil, divided
1-1 1/4 inch thick lamb loin chops
Directions
In a large bowl, mix together garlic, thyme leaves, rosemary, salt,

Korean Chili Sauce

and 1 tablespoon of extra-virgin olive oil.
Spread mixture on lamb, coat on both sides. Let marinate for 30 minutes - 1 hour.
Preheat oven to 400 degrees farenheit. Heat remaining olive oil in a large ovenproof skillet on high heat.
Add lamb and cook until browned (about 3 minutes per side). Move skillet to oven and finish cooking the lamb until preferred doneness, 10 minutes for medium rare.
When finished, remove from oven and let rest for 5 minutes while covered.
Try out this recipe for yourself and see just how mouth watering this lamb is!