Today we're introducing to you, Rose Tteokbokki! This recipe is a take on the traditional sweet and spicy tteokbokki, but with a smooth and creamy twist to it. If you're one who doesn't do well with spice but love tteokbokki, this is the one for you! The cheese and milk in it neutralizes the spice but leaves it tasting just as, if not more, delicious! 🤤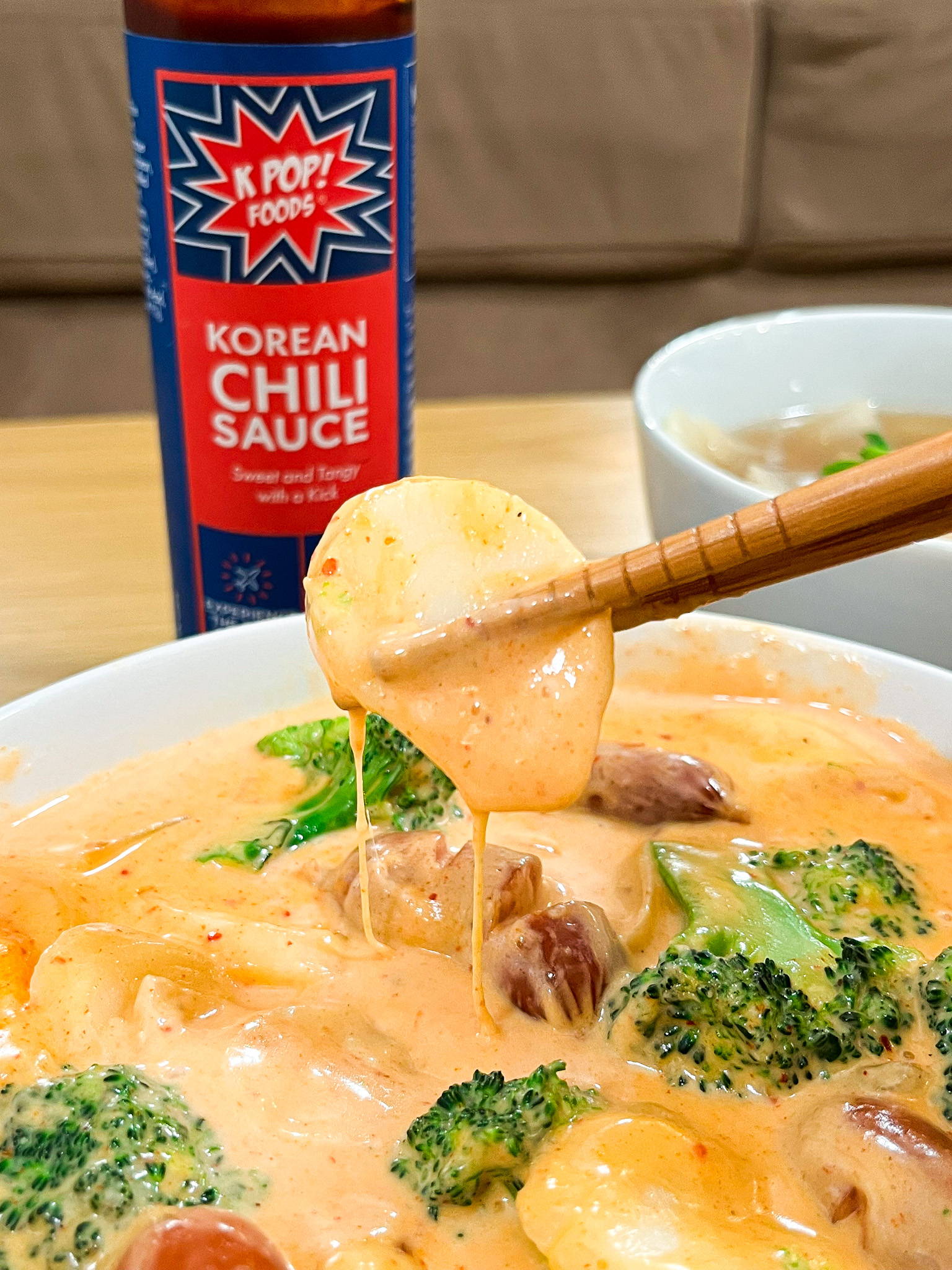 Serves: 2 // Prep Time: 10 min. // Cook Time: 10 min.
Ingredients 
2 cups tteokbokki
1/3 whole onion
3 cloves garlic
Sausage or bacon
1 sheet fish cake
3/4 cup heavy cream
3/4 cup milk
1 1/2 tablespoon OG Chili Sauce
1/2 t

ablespoon

Gochugaru Flakes

Salt and Pepper

Shredded Cheese

Parmesan Cheese
Directions
Thaw tteokbokki rice cakes in bowl of water.
In a pan over medium heat, drizzle cooking oil.
Once pan is hot, place in garlic, onion and sausage (or bacon).
Stir-fry until the onions start to turn translucent.
Add heavy cream, milk, Chili Sauce, and Gochugaru Flakes into pan.
Rinse tteobokki and shake off any excess water.
Add in the tteokbokki and boil for a couple minutes until soft.
Season with salt and black pepper to taste.  
Add as much shredded cheese as your heart desires and simmer til creamy.
Plate and top with parmesan cheese.
Who knew Tteokbokki could get better? Don't forget to tag us on Instagram to show us how yours turned out! 😋