Tired of the same old chicken or beef skewers? Try these instead! They're perfect for the bbq and great for snacking on!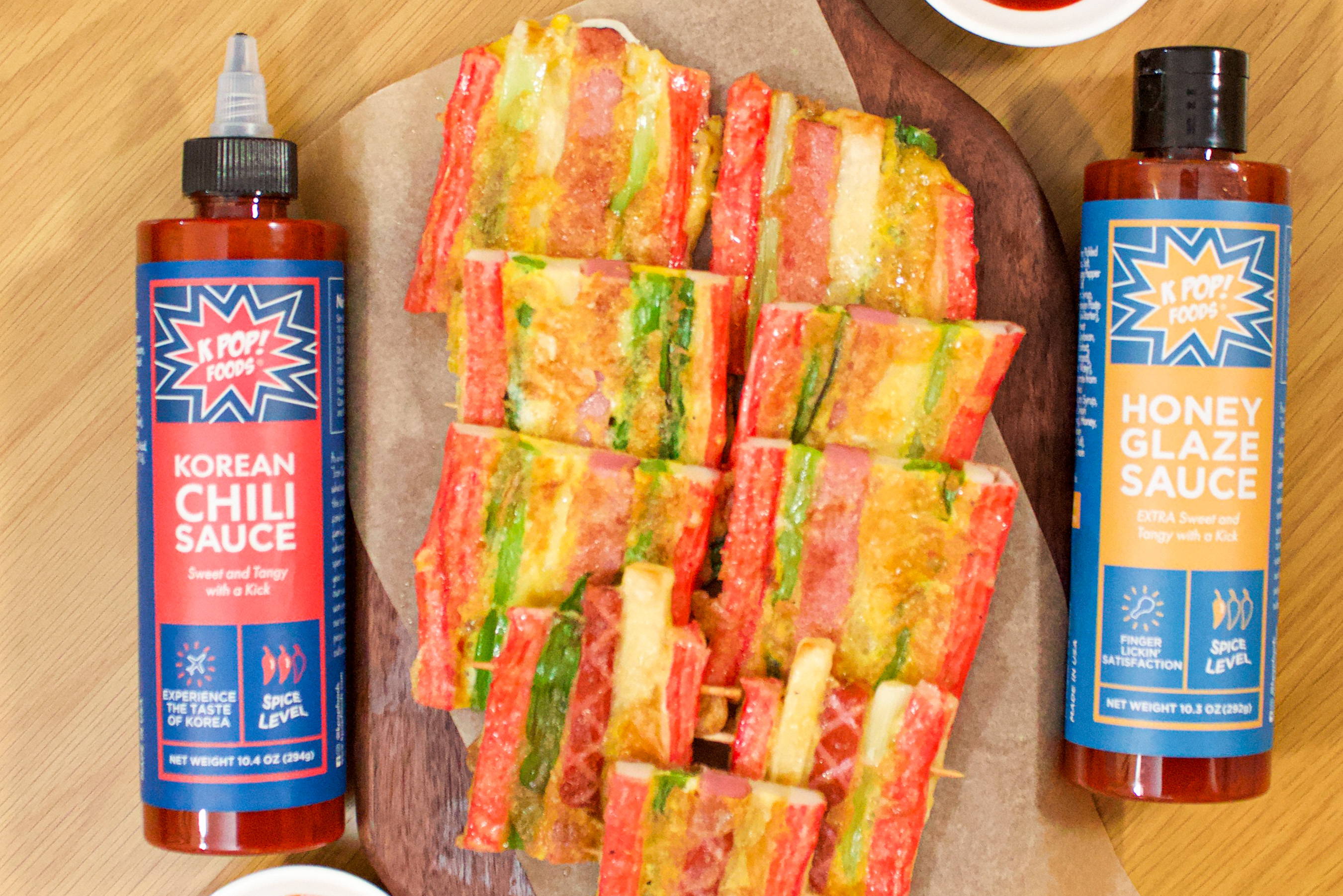 Makes: 10 //
Prep Time:
Cook Time:
Ingredients 
2 king oyster mushroom

4 green onion stalks

4 strips of imitation crab meat

2 strips of thick ham

2 eggs

1 tbsp. flour

salt to taste

toothpicks or skewers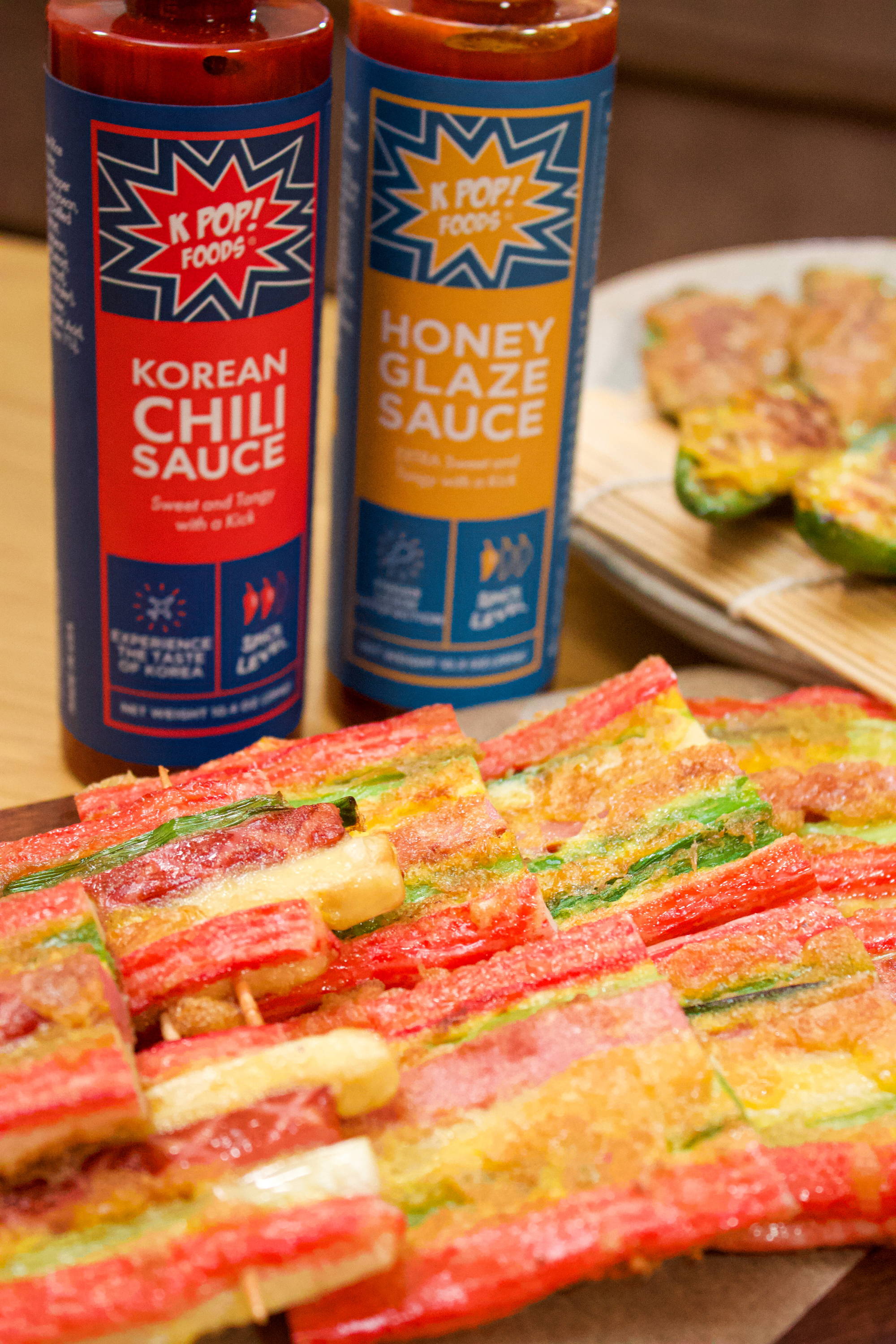 Directions
Cut all ingredients into equal thickness and length.

Apply flour evenly to the ingredients.

Insert toothpicks or skewers into the left, middle, and right side of the ingredients.

Coat the finished skewers with egg.

Grease medium low heat and grill skewers in a heated pan.

Cut the cooled down skewers into equal pieces.

Enjoy with KPOP Sauce or KPOP Honey Glaze!