This isn't your typical bowl of ramen! It is made to be cold, light, and slightly tangy - making it the perfect bowl during the hot months.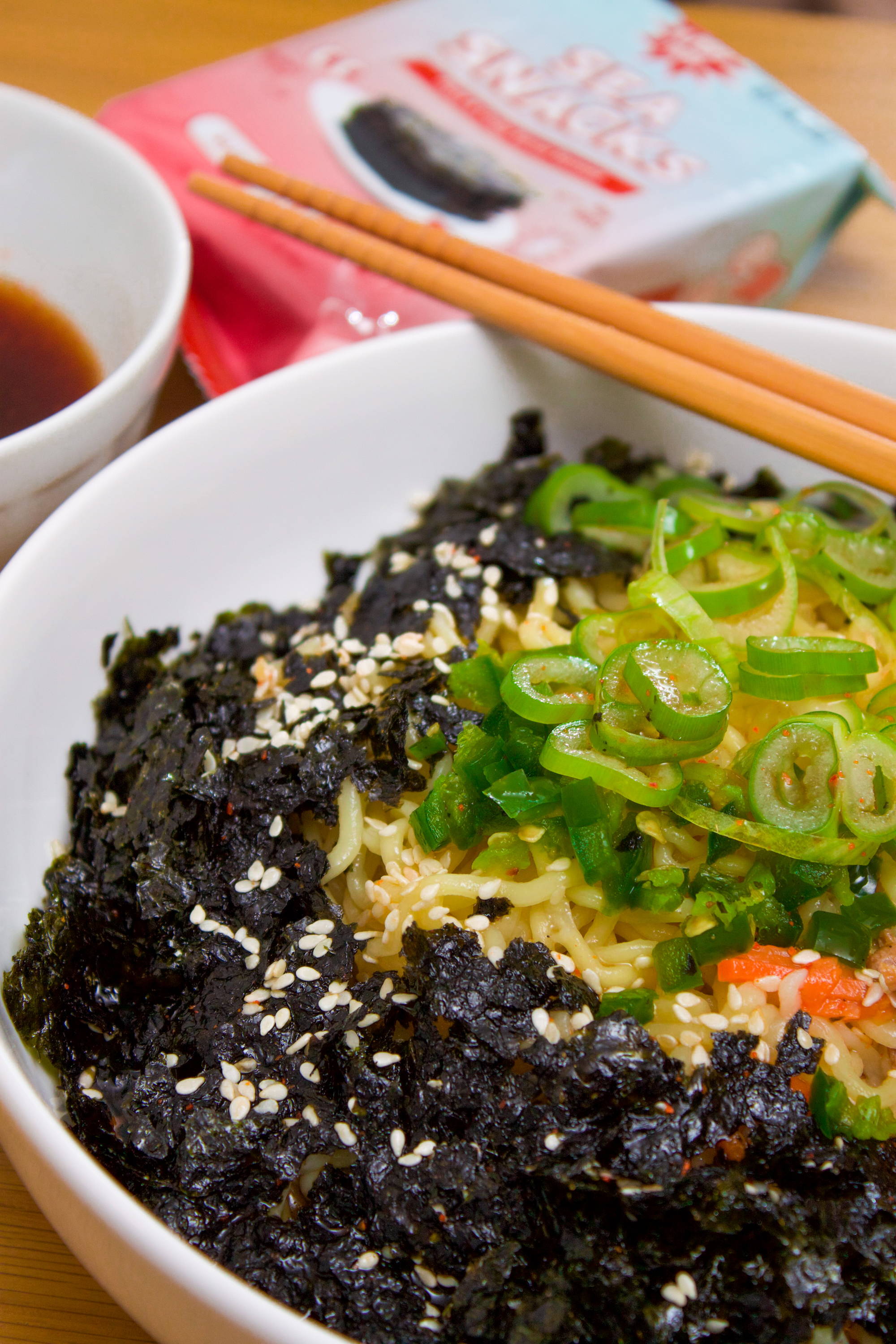 Serves: 1 // Prep Time: 5 min.// Cook Time: 10 min.
Ingredients 
2-3 packs of KPOP Sea Snacks
½ cup water

2 tbsp .soy sauce

2 tbsp. sugar

1 Jin Ramen

1 tbsp. sesame seeds

3 tbsp. perilla oil

1/3 cup green onions stalk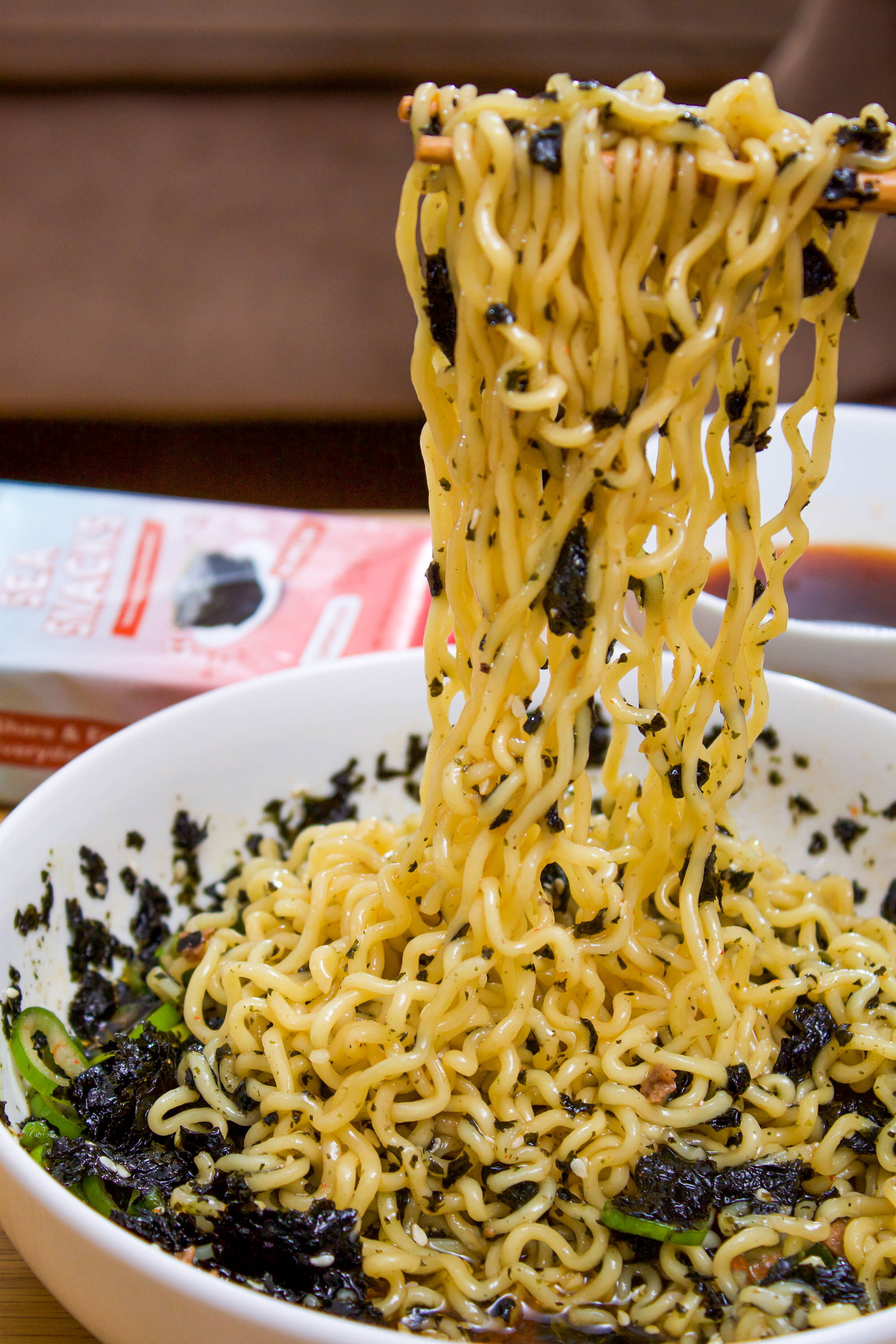 Directions
Crumble KPOP Sea Snacks and put aside.

Finely chop green onions stalk.

Mix water, seasoning powder, soy sauce and sugar in a bowl.

Cook the ramen noodles with seasoning.

When the noodles are cooked,

rinse with cold water and drain

in a colander.

In a bowl, put in the perilla oil and then the noodles.

Top with crushed KPOP Sea Snacks and sesame seeds.

Pour in the cold sauce to taste.

Finish topping with green onions.